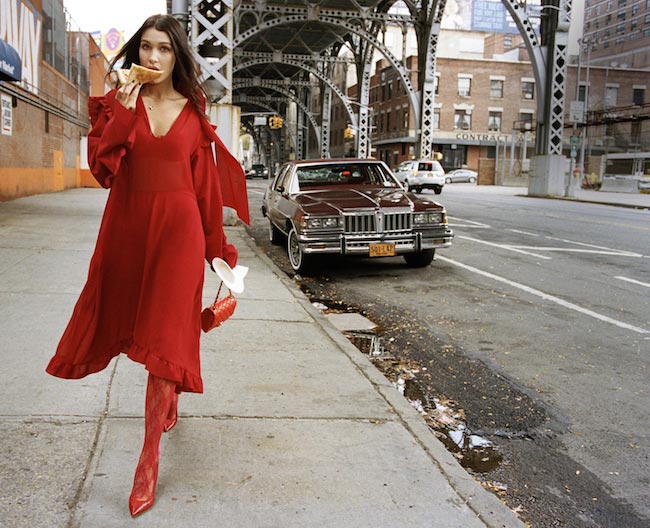 Bella Hadid hardly needs an introduction. She is a very successful young model who constantly remains in the limelight. She recently won the Daily Front Row's "Model of the Year" Award too. But only a few people know that the stunner is blessed with awesome genes. She eats whatever she likes and that includes pizza, diet coke, burgers, etc. Yet she manages to look stunning at all times. If you want to know her workout, fitness, diet, and beauty secrets, then do keep reading on as we have collated them all here.
Bella Hadid 2016 Workout and Diet
Workout Routine
The beauty has revealed that she is a fan of cardio exercises. She also likes to run (with or without a treadmill), do yoga, Pilates and walk around New York. She gets very self-conscious in front of a fitness trainer, so she tries to work out on her own. Her exercise regime is not set. Bella exercises whenever she gets some time. She tries hard to do cardio exercises for at least 15 minutes every day. She is also a fan of horse riding and has been doing it since she was just two years old.
Workout Advice for Bella Hadid Fans
The gorgeous woman wants you to do any workout you like, but she insists that whenever you do it, you do it hard rather than just passing the time. Bella admits that she doesn't like to workout but when she does, she does it with dedication and really pushes herself.
Diet Secrets
The diva doesn't actually have any diet secrets. She likes to eat whatever she wishes for. She indulges in pizzas, burgers, grilled cheeses or French fries very often. She calls it her "pizza diet." She is also a fan of Diet Coke.
The hottie does admit that these eating habits lead to weight gain and she is not a naturally thin person. The only healthy diet habit Bella revealed is that she likes to drink green juices once in every week.
Though her body reacts well to not eating dairy products, wheat, and junk foods, she isn't able to follow a healthy diet for a very long stretch of time.
Diet before a Show
When Bella has to perform in a big show, she indulges in foods like grilled cheese, veggie soups, and avocado toast. They help her fight nervousness and perform well in the show.
Diet Advice for Bella Hadid Fans
The sister of Gigi Hadid does not believe in the concept of dieting. She advises her fans to not drive themselves crazy by following any diet and not eating properly. (And we agree!!)
Relaxation Techniques
The fashion model likes to relax by being with her friends and her parents. She also loves chilling out by driving her car and listening to some good music. Sleeping is also one of her relaxation techniques. (She's not so different from us, don't you think?)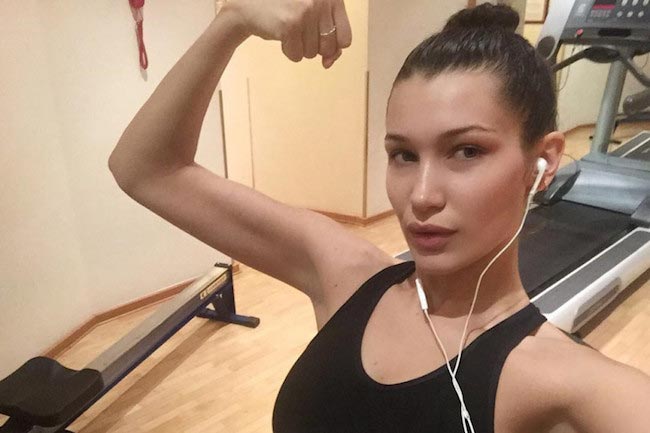 Beauty Secrets
The beauty secrets of the LA-born are quite simple. She does have a collection of beauty products, but she mostly uses only a moisturizer and a toner. She also sticks to basic tools like mascara, pencil, and bronzer for highlighting her features.
The leggy model likes to detox her skin with a clay mask. She thinks they work well especially when you have had a long day. To add some glow to her face, she uses Kiehl's hydrating mask.
Well, after witnessing all the secrets the successful model revealed, we would just like to say that Bella must give serious thoughts to letting go of her habit of eating junk foods as they may do harm in the long run.