Asia, the earth's largest and most populous continent is the home to several known actors. The countries with the largest economies in the world are located in this continent. There are lots of great Asian actors and actresses, but most of them are not recognized. However, some of them have been able to put themselves in paths that get them acknowledged. The list below represents some of these amazing actors.
Datuk Chan Kong-sang (known professionally as Jackie Chan) is an actor, martial artist, producer, director and singer from Hong Kong. He is best known for his interesting characters in movies which include lots of fighting and acrobatics. Having trained in wushu, Hapkido, and kungfu, Chan has acted in more than 150 movies since he started his career. He began his career as a child actor at the age of 5, featuring in small roles. He played several roles in movies, all having stunts except in an adult film All in the Family where he appeared nude. In 1999, Chan released a movie he directed before leaving Golden Harvest, an entertainment company Who Am I? He later appeared in two Hollywood films The Tuxedo (2002) and The Medallion (2003). Chan later started his own production company, JCE Movies Limited. He has acted in several other movies which have won him various nominations and awards. In 2018, Chan's films have grossed more than US$ 5 billion worldwide.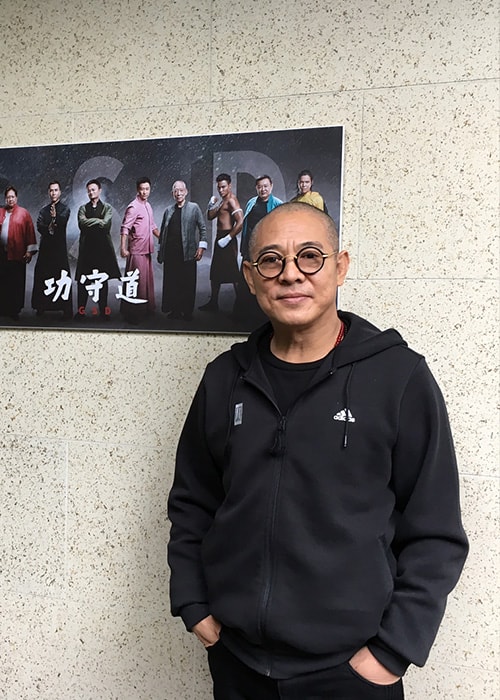 Li Lianjie who goes by the stage name Jet Li was born on April 26, 1963. He is an actor, martial artist and film producer. In 1982, Li made his debut in his acting career with the movie Shaolin Temple, which he received accolades for. Afterward, he starred in several other Chinese movies including Fist of Legend (1994) and Zhang Yimou's Hero (2002). Li played a leading role in his first Hollywood film Romeo Must Die (2000). Afterward, he went on to star in several international films, including The Forbidden Kingdom (2008) where he co-starred with Jackie Chan. In 2010, Jet Li acted in the film The Expendables and reprised his role in the sequel movies. He is an award-winning actor and martial artist.
Kendrick Kang-Joh Jeong is an actor, physician, and comedian. Jeong started as a comedian after winning a competition. He made his acting debut through his stand-up comedy which led to his appearances on various television shows including The Office, Entourage and Curb Your Enthusiasm. His breakout performance as an actor was with his film debut Knocked Up, where he portrayed Dr. Kuni. He has appeared in several other movies since then, including The Hangover I, The Hangover Part II, and The Hangover Part III, which won him several awards including the MTV Movie Award for "Best Villain".
Constance Wu is an American actress who graduated from the State University of New York with a bachelor of fine arts. She made her screen debut in 2006 in Stephanie Daley. Later on, she got supporting roles in movies such as The Architect and Year of the Fish. She also appeared in several episodes of Law & Order. Constance won the leading role in a comedy series, Fresh Off The Boat in 2014 and she received praise for her role in the movie. Wu starred in Crazy Rich Asians (2018), a movie that featured an all-Asian cast and was the highest-grossing comedy movie in a decade. She was nominated for several awards for her role in the movie.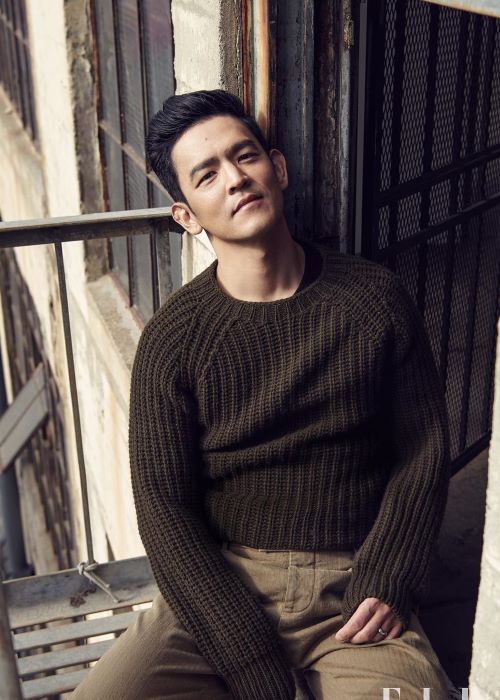 John Cho is a Korean American actor known for his great acting. He began his acting career in 1996 when he played a role in The Taste of Kina Coffee. He rose to fame when he played a small role in American Pie (1999). He later featured in the sequels of the movie, where he was given a larger role and a name. Cho acted in Harold and Kumar Go to White Castle (2004) and received praises for his performance. He reprised his role in the 2008 and 2011 sequels of the movie which were all successful. He has starred in several other television shows and movies including Star Trek, and the 2018 film, Searching.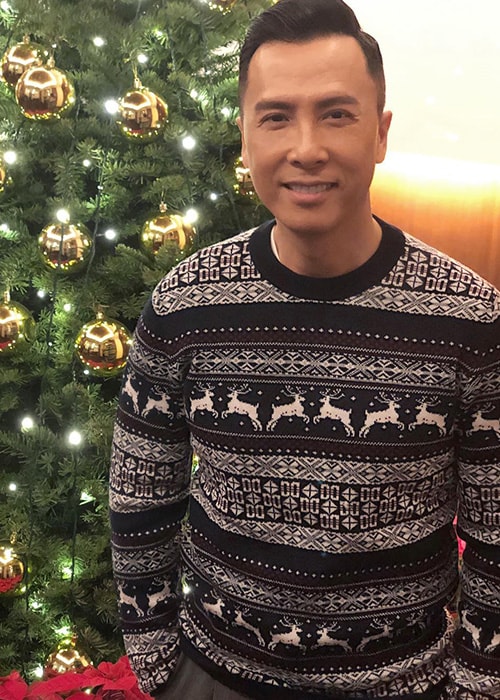 Donnie Yen Ji-Dan is an actor, film producer, director, choreographer, and martial artist. He is one of the top stars from Hong Kong. He began his acting career in 1984 when he starred in the movie Drunken Tai Chi. He had his breakthrough in 1992 when he played the role of General Nap-lan in Once Upon a Time in China. He starred in several films and television series including Iron Monkey (1993) and Fist of Fury (1995). He made his directorial debut in 1997 with Legend of the Wolf. He acted in Hollywood movies Highlander: Endgame and Blade II. He starred in the popular movie Ip Man in 2008 and acted in all the sequels. He has won several awards for his versatility as an actor. It appears that any movie Yen touches turns to gold.
Noriyuki Pat Morita was an actor and film producer who died in November 2005. His years as an actor were spent in varying genres of television entertainment. His debut was in 1967 with his henchman role in the movie Thoroughly Modern Millie. When he acted as an Army Captain on the sitcom M*A*S*H, his career took a leap. He became famous for portraying the karate teacher in The Karate Kid, which earned him nominations and awards. Morita starred in Nickelodeon TV series The Mystery Files of Shelby Who. After several movie and television roles, his last film was Royal Kill (2009).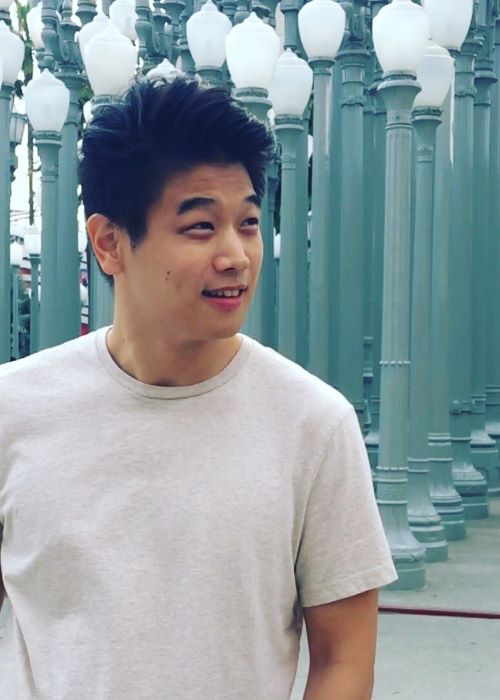 Ki Hong Lee, who was born in Seoul, South Korea and has become a Korean-American actor. Lee's debut was on stage when he acted in the play Wrinkles in 2011. He starred in various television shows including Modern Family, Victorious, and Secret Life of an American Teenager. In 2014, Lee acted as Minho in the movie The Maze Runner and reprised his role in the sequel.
Henry Ewan Golding is an actor, model, and television host. Golding is known widely for his role as Nick Young in Crazy Rich Asians (2018), where he starred alongside Constance Wu. He also played the role of Sean Townsend in a thriller, A Simple Favor (2018). His performance in both movies has paved way for his acting career.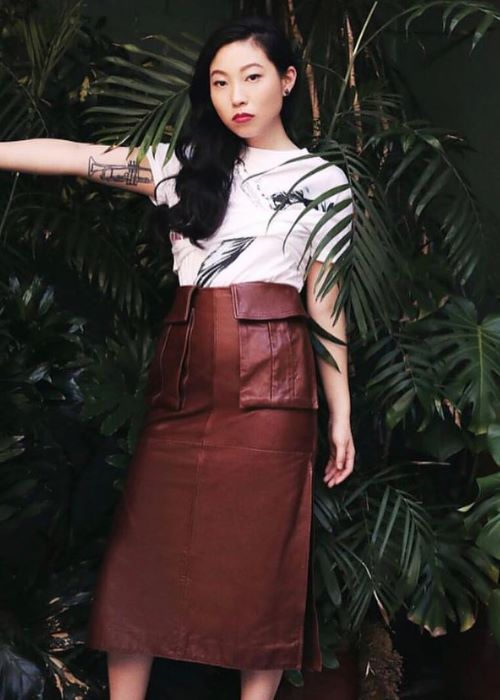 Nora Lum, who is known by the stage name Awkwafina, is an actress and rapper. Awkwafina appeared in some episodes of the television series Girl Code in 2014. In 2016, Awkwafina played a role in the movie Neighbors: Sorority Rising, which was her debut film. She also played a voice role in an animated movie Storks in 2016. She was a part of the main cast in the 2018 movie Ocean's 8 and co-starred in Crazy Rich Asians where she portrayed Goh Peik Lin, best friend of Constance Wu (Rachel Chu).
If you like to explore more, check out our list of the best Australian actors.
Featured Image by Jackie Chan / Instagram