It's no secret that Beyonce has achieved remarkable success in shedding off her pregnancy weight. It's also widely known that she adopted a 22 day vegan diet plan that was suggested by her fitness trainer, Marco Borges and she implemented it in November 2013. Her husband, Jay Z also adopted the Vegan Diet with her. But, can a 22 day plan actually get the results, Beyonce has shown off through her sheer dress at Met Gala 2015? Let's find out: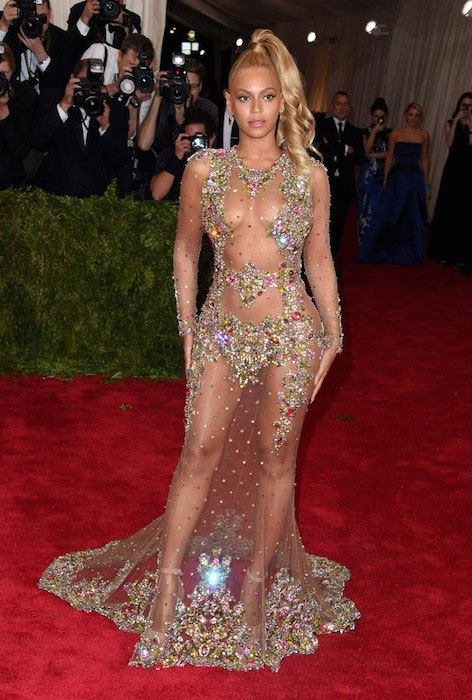 What the Marco Borges's 22-Day Revolution is about?
It's a simple diet plan that completely prohibits a person to eat meat, eggs, dairy, alcohol and processed foods. As you may have guessed, it lasts for 22 days and there are no cheat days in between. You get to eat a lot of healthy stuff that's made up with whole-food and plant-based recipes only.
Who Can Do It?
According to Beyonce, every person can follow this simple diet plan. She said
"Empowerment starts within you and your decisions. You can control the quality of your life with the food you eat. The truth is that if a Houston-born foodie like me can do it, you can too – you just need to try it for 22 days."
What does she mean by being a foodie? As reported by Mirror.com, growing up in Texas was a unique experience that made food an important part of her life. Her family included food in everything, be it getting emotionally bonded with each other or commiserating with each other. They celebrated with food and expressed their love with food too.
Why Not a Crash Diet?
Some of you may be thinking that why didn't Beyonce opt for a crash diet to lose baby weight. Well, the popular singer has answered by saying that she wanted to change her ways to set an example for her child. She also wanted to have greater control over her health and her body.
The Permanence
After Bey opted for the 22 day revolution, she was so content with the results that she adopted vegan diet for the long run too. OkMagazine.com recently published that vegan diet helped Beyonce to get better sleep, feel energized, reduce weight, improve digestion and have a feeling of positivity for her actions and the effects, it would have on people around her as well as the environment. All in all, the 22 day diet helped the sexy singer to lead a better life, so she never gave it up.
Talking About the Doubts
Beyonce has admitted that she had some doubts in the beginning. She opined that she was expecting to feel deprived, hate food, miss out on restaurants and celebrations, get headaches and be irritable. But none of it happened.
Spreading the Knowledge
Inspiring Her Friends
Not only did the star singer adopt the vegan diet herself, but she also urged others to join in. On the occasion of Jay's birthday, she treated her friends with a vegan meal. The Result? Everyone liked the meal and announced it to be a hit.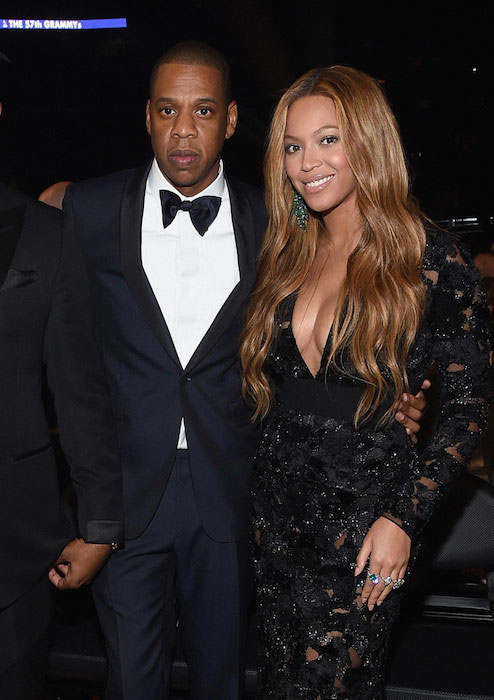 22 Days Nutrition Service
Apart from urging her friends to try the vegan diet, the popular songwriter also initiated a 22 Days Nutrition Service, which is a direct-to-your-door meal delivery program that was in line with her own vegan diet.
Marco Borges's Opinion on the Vegan Diet adopted by Beyonce
As reported by Yahoo.com, when Marco urged Bey to try out the vegan diet, he was not aiming for a quick weight loss solution. Rather he was focused on achieving the goal of optimum health. He wanted Bey to create healthy habits and adding plant-based foods into the diet.
A Word of Caution
If you are wondering that if the Vegan Diet adopted by Beyonce is so successful, then why isn't everyone adopting it? Well, the simple answer is that this diet may have some adverse effects. One of the major problems with this diet is that people who follow it may have to risk getting hit by nutritional deficiencies, as they may not get ample amount of protein, zinc, iron, B-vitamins, vitamin D, and calcium which is usually found in animal foods. So, before blindly following a diet plan, you must consult with an experienced nutrition expert, who can guide you, whether the diet plan will suit you or not.
If you are eager to learn more about how Beyonce maintains her sexy figure, do check out this link. You can also learn about the diet and workout routine of Beyonce and Jay-Z by clicking over here.