Most of the celebrity trainers told you to stay motivated to get better results from your workouts. But there is one trainer who thinks that workout motivation is a bit overrated. For her, being consistent in the gym is the key. The trainer is none other than Australian native, Michelle Bridges who is a workout freak herself. She also spilled details of her new workout, the impact of sleep deprivation, some diet tips and a sample diet plan for common people. Read it all here.
Consistency is better than Motivation
While talking to Yahoo Australia, the mother of one admitted that she thinks that people place too much importance on motivation. They usually feel motivated when it suits them. For instance, if spring is just around the corner, they feel motivated and ramp up their workout regime. But as soon as they achieve results, they stop being consistent in the gym.
This should not be the case. Being consistent in hitting the gym and eating clean would lead to fitness. If goal setting keeps you consistent, then use it to be fit. But don't give up on working towards keeping healthy when a goal is met. Even when you don't have a fitness goal, you need to keep spending at least 20 to 30 minutes in the gym to stay fit.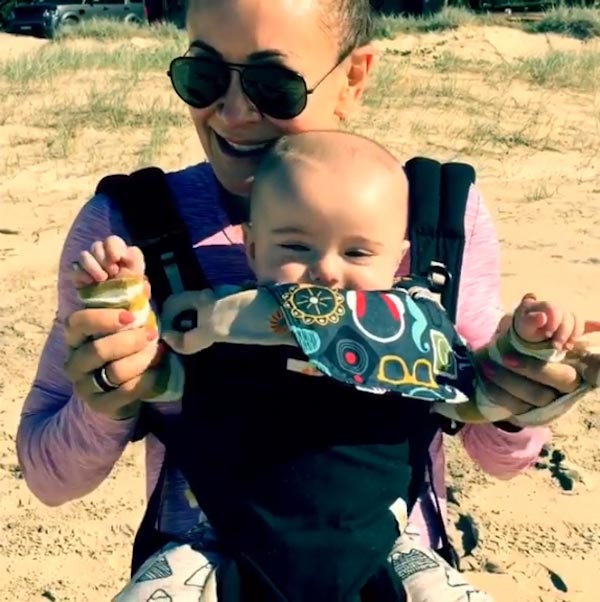 New Workout Routine
The wife of Steve "Commando" Willis, Michelle believes that changing your workouts as per changes in your life is a smart idea. She has also changed her workout routine since the arrival of her son, Axel Bridges in December 2015. The TV personality often takes him to the workout sessions. She used to train indoors a lot but now, she trains outdoors because Axel loves it. The exercises they do together are walking and jogging.
Workout Motivation
The workout motivation of the fitness expert is quite unique. A key factor that motivates her is that she never pressurizes herself to workout. She works out because she wants to do something for herself so that everyone gets the best of her.
Sleep Deprivation
The Biggest Loser (2006-Present) trainer has recently discovered that sleep deprivation has a key role in her life. When she goes to bed early, she gets ample amount of sleep. As a result, when she wakes up, she feels like working out early in the morning. Workouts and fitness help her to be a better person, a better role model, a better wife and a better mother.
In contrast, when she doesn't get enough sleep, she doesn't feel good. So, she tries to be more organized and sleep early daily.
Doing Something is Vital
Many women, especially new mums feel that they are not doing enough if they fail to involve themselves in a hard training session. The diva wants you to stop thinking like that. You need to remember that every little thing you do towards fitness counts. It doesn't matter whether it's a gut busting training session or a single walk. You just need to make sure that you give back to yourself consistently.
Diet Tips
The founder of 12WBT program thinks that eating is vital for living. But if you don't select the right foods, you can put yourself in a really bad place. Whatever you put in your body must nourish you, make you feel good and give you energy.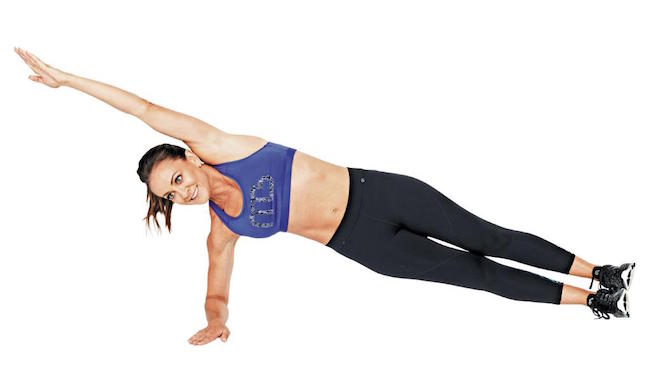 It would also be great if what you eat is enjoyed by you without feeling guilty. So, look for foods you enjoy and are healthy too.
The stunner also advises people to not use food as a tool to punish, anesthetize and comfort themselves. It is not good for you or your health.
Food Deprivation
Michelle also shared her thoughts on food deprivation. Many people feel bad and sad because they can't indulge in chocolate or another such food too much. It should not be the case. Rather than thinking that you are missing out on something, you should feel proud of your control. You should remember that every time you deny yourself an unhealthy food, you are adding to your life and gaining better health. It's all about controlling your thoughts and steering them in the right direction.
Food for Feeling Good
The brunette thinks that using food to feel good sometimes is a good idea. Food must make you feel good more than just the physical sense. It should bring you joy and make you feel good mentally. For example, when you are sharing food with family and friends, it can make you feel appreciated.
Diet Indulgence
The diet indulgence of the wellness guru is eating a meal in a quality restaurant. When she is indulging, she enjoys every crumb of it. She indulges in foods like bread, wines and dessert. The next day, she is back to square one without feeling guilty. She just relishes the memory of a good meal and moves on. You should do it too.
Sample Diet Plan
The gorgeous woman has created a sample diet plan, reports Daily Telegraph Australia. This is best suited for people who are looking for healthier food options. Here it is:
Breakfast
Your day should begin with having two eggs with tomatoes and spinach on a piece of rye bread. Alternatively, you can have oats with banana and cinnamon in the breakfast.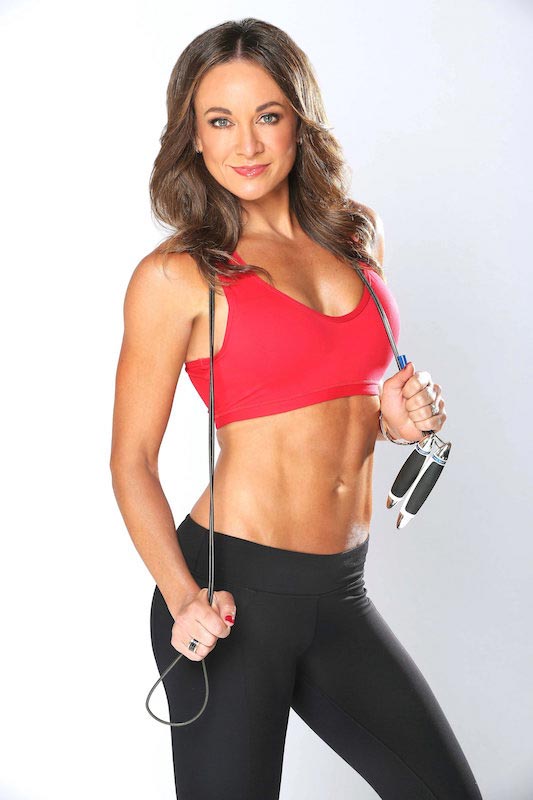 Lunch
In lunch, the meal should consist of egg or tuna and some salad that is put into wholegrain bread to create a sandwich. You can also have a piece of fruit.
Dinner
Dinner may consist of a portion of lean meat such as grilled salmon with roasted veggies. If you want to simplify it, you can opt for having a green salad with avocado.
Snacks
You can opt for seeded crackers with a tomato and ricotta cheese. You can also have some green apple with nut butter. A handful of trail mix is also a wise choice.
Dessert
When you feel like indulging, you should limit yourself to two pieces of dark chocolate. On the other hand, you can select frozen berries with natural yogurt too.
Drinks
You must drink at least 8 glasses of water throughout the day. If you can't live without coffee, have it with skim milk or have some black coffee. You can also try herbal tea.
Did you like the tips shared by the fitness guru? If so, you can check out her official website. You can also follow her on Facebook, Twitter or Instagram.