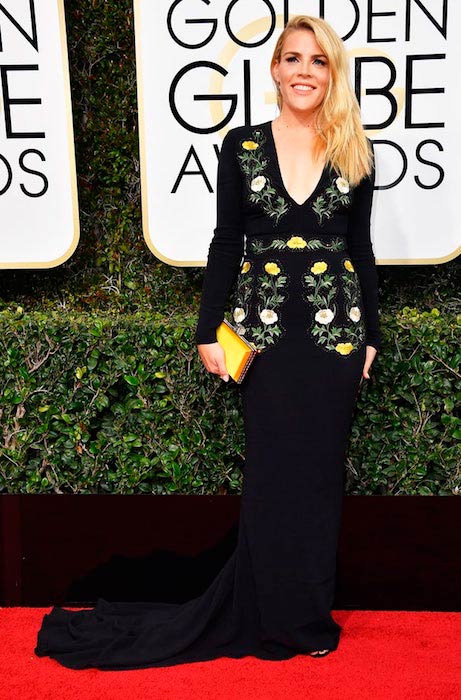 Popular American actress, Busy Philipps likes to keep things simple when it comes to health. Though she works out hard in the gym, she acknowledges that it's for her own good. Apart from giving her a great body, it also brings her some mental peace. She is not too strict with the diet. She is hooked on a bulletproof coffee and doesn't beat herself up when she has some salsa and chips.
Have a look at all her fitness secrets and we hope it will make you realize that being fit doesn't mean that you can't allow slipping once in a while and indulging in what you love the most.
Sweaty Workouts
The Freaks and Greeks (1999-2000) actress works very hard to look and feel her best and isn't afraid to show it off. She recently posted a sweat-drenched selfie on social media with which she mentioned that she isn't concerned about what people think of her sweaty avatar. The Illinois-born actress said that she posted her photo not to impress others but for herself, for showing up for the workouts.
Workouts for Mental Peace
The amazing actress also stated that she has a tendency towards depression. She has found that when she sweats every single day, it helps her to feel better. Workouts also make her feel calmer and help her fight anxiety and sadness in a better manner. If she works out regularly, she also picks her skin less, does less binge eating and feels better about herself overall.
Workout Motivation
The former Dawson's Creek (1998-2003) star also says that her workout motivation is not looking great or having a perfect body. Her aim is to feel the best she can in her body and brain for the rest of her life.
Workout Routine
The workout routine of the blonde beauty involves SoulCycle and LEKFit sessions. LEKFit is a dance-inspired HIIT workout that's loved by other celebs like Judy Greer and SoulCycle is an indoor cycling workout loved by many celebs like Kelly Ripa and Tom Cruise.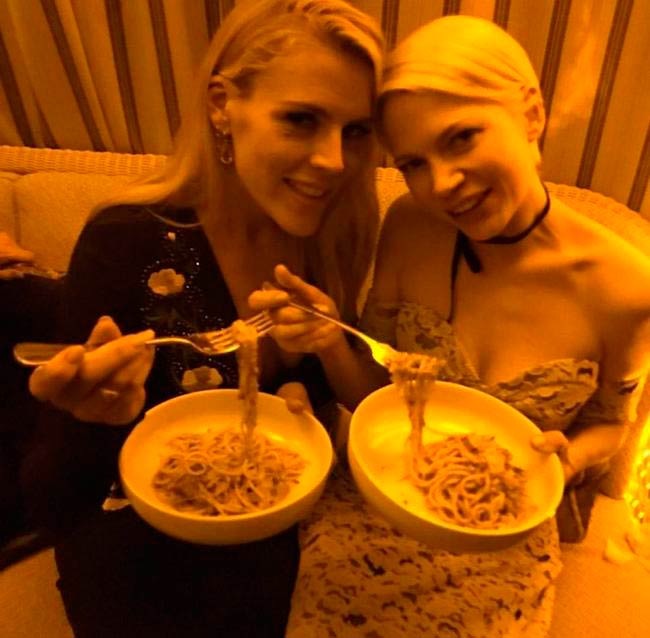 Diet Secret
One of the coolest diet secrets of the stunner is that she likes to have a bulletproof coffee in the mornings before her workouts or a breakfast. She is obsessed with this healthy version of coffee and has been having it daily since November 2016.
For people who don't know, bulletproof coffee is a trendy high fat breakfast concoction which is made by using Brain Octane Oil, grass-fed unsalted butter, and special low-mold coffee beans. It is believed that this brew helps with weight loss and plays a key role in increasing your energy levels throughout the day. It also helps your brain work better and assists you to resist food for four to six hours.
Philipps customizes this diet boon by adding a bit of collagen protein powder or vanilla bean occasionally. It not only energizes her, it also makes her feel sharp and allows her to not feel hungry till lunch. The taste is not bad as it tastes a bit like a full-fat latte. As it has loads of fat and calories, it can even be considered as a meal supplement.
A Great Chef
The mother of two likes to cook with her kids, Birdie Leigh, 8, and Cricket Pearl, 3. They make loads of cookies and banana bread. Birdie particularly likes making cupcakes. When they are cooking, it's not about cooking amazing foods, it's about spending quality time together.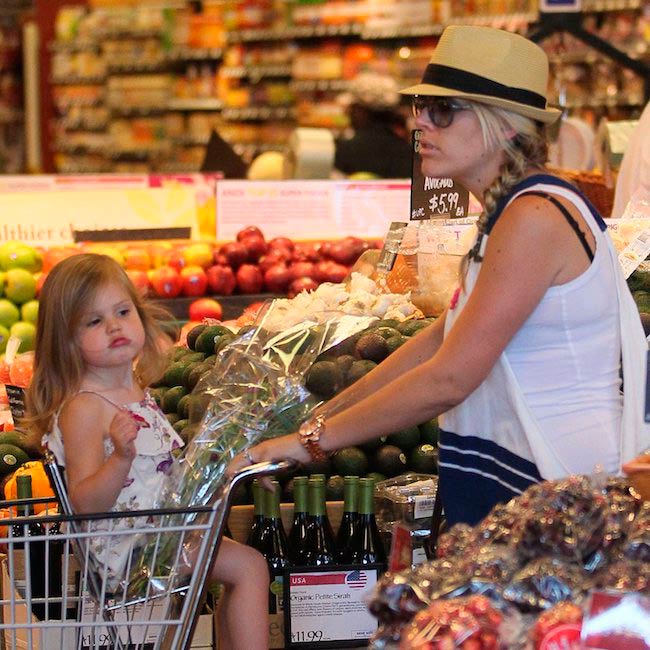 Ideal Staple
As the Cougar Town (2009-2015) actress grew up in Southwest of America, where Mexican food is a staple, an ideal meal for her is chips, salsa, and a margarita. She says foods like these are in her blood so she can't give them up completely.
Fitness Advice for Busy Phillips Fans
The blue-eyed beauty recommends her fans to not be too hard on themselves. She has tried being too hard on herself in the past and it wasn't a pleasant experience. She deprived herself of a lot of things and was too dangerously strict.
Being strict would not lead to great mental health as you will deprive yourself of the things you love most, be it having some chocolate or a Sunday off from workouts. So, you should accept to indulge a little for your own mental health. She likes to have a bit of guacamole and a margarita every once in a while to stay fit, physically and mentally.