Just mention the super hot DJ and singer Calvin Harris and the first word that comes out of your mouth is 'Wow.' From a weirdo DJ with a fatty face and baggy clothes to the refined gentleman who is the current face of Armani, this 31 year old bundle of talent has come a long and surely the right way.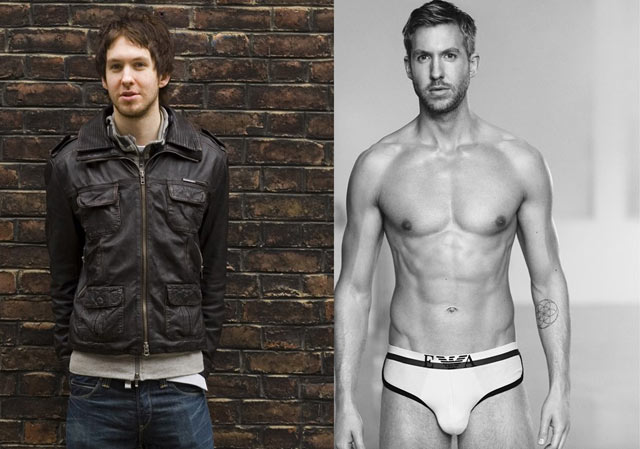 He has made a great transformation in his body and appearance, over the years and has become a handsome and charming crooner. He has over 2 million followers on his Instagram and he recently took to the social media site to share his current look and fitness secrets with his fans. Calvin Harris recently posted a shirtless picture on Instagram, while he was preparing for his next Armani shoot and voila, the guy looked absolutely breathtaking.
No wonder the girls just go gaga over him! The caption under his Instagram photo read –
"On tour but also training for next Armani shoot! Staying in a gym routine while on the road is tricky, but as long as you don't drink, eat well, sleep enough and take one of those mad little ab rollers with u everywhere you'll be good."
So how did this dashing young man made such a staggering transformation? Calvin has let the cat out of the bag and here are some of his fitness and diet secrets that can help all of you who want to maintain a healthy and fit body like him.
Calvin Harris Workout Regime
Crowned by Forbes as the highest paid DJ of 2014, Calvin Harris hits the gym every morning, for that perfect body of his. The Scottish man works out in the gym with a female personal trainer, who is doing quite a good job. It is quite evident! So what does Calvin do for that well-chiseled look that has become the talk of the town. Here goes: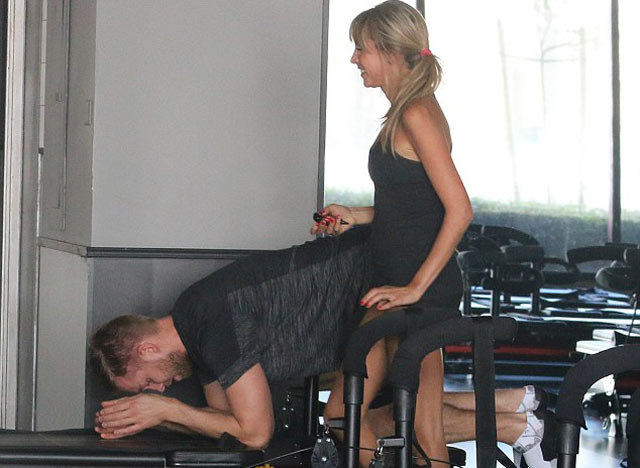 Now that the secret of his gruesome workout is out, it does not seem that hard a task. So what are you waiting for? Join a pilates session and get a healthy body like Calvin Harris.
Calvin Harris Diet Mantras
Even though he has not divulged much about his diet, the popular DJ has admitted that he eats a healthy breakfast before heading out to the gym each morning. Read on to find the diet mantras that he follows.
He also believes that living in Los Angeles is the main reason that he is able to follow a healthy lifestyle. He said –
"The food is fantastic over here. You can eat healthily, there's a lot more healthy options than in the UK

— that's a fact."
Calvin Harris is quite a motivation for all of us, isn't it? Let's get going!