Weight loss is a constant challenge for most people and people can't help but try every exercise and diet plan to get rid of their excess weight. If you are also among those people who are struggling to lose weight and fight off bloating, then you need to keep scrolling. Here, Lucy Mecklenburg's trainer, Cecilia Harris, has shared some simple methods that can change your life for the better. Have a look.
Ab Workouts
Many people make the mistake of depending on crunches to get great abs. If you are one of them, then you should know that crunches are not the most effective ab workout. They only work on the front and side of the abdomen and don't work all the muscles of the core such as lower back, upper thighs, and hips. So, you should try to include the following exercises to your workout sessions, along with crunches, for greater results.
You should do 15 reps and 3 sets of each of these exercises to get rid of the excess fat from your core region.
Find the Right Foods
Harris agrees that abs are made in the kitchen so you should eat healthy foods to avoid weight gain and the problems associated with it. Highlighting that bloating is also a common problem and that she has also suffered from it, Harris says that the best way to fight bloating is to listen to your body and find out what works for you. For instance, when she has white pasta or white bread, she has to deal with bloating. Her solution is to stick to the Vegbred brand and replace white pasta with cauliflower rice, courgetti or broccoli rice.
The Lean Diet
Cecilia also trusts the '30 Day Get Lean Diet' mentioned on Resultswithlucy.com. It has worked for her because she lost a stone and got rid of 4 percent of her body fat. The plan includes depending on high protein options and consuming only low carb foods. It has also helped her to avoid bloating.
Weight Loss Tips
The fitness expert has also shared some simple tips for weight loss during the winters that also help stars like Lucy Mecklenburg to look stunning and fit.
No Holiday Season Excuses
You should try to keep up with healthy habits like drinking lemon water daily or having 3 liters of water every day even during the holiday season. Make sure that you don't use the holiday season as an excuse to become lazy or unhealthy.
You should add dark, leafy green vegetables to your diet to ensure that you don't overindulge on the sweet treats. Some of the greens that are both healthy and tasty are green beans and broccoli. You can also have a green morning smoothie to start your day right. It will also help with the detoxification process by alkalizing your body.
The holiday season means that you have to attend a lot of parties and events. Though there is nothing wrong is celebrating with friends and family, make sure that you eat before every event. If your stomach is sufficiently filled, you won't be tempted to overindulge in fried or unhealthy snacks that are not healthy and do more harm than good. Make sure that you have a protein rich and nutritious meal before every event to avoid the snacks as much as possible.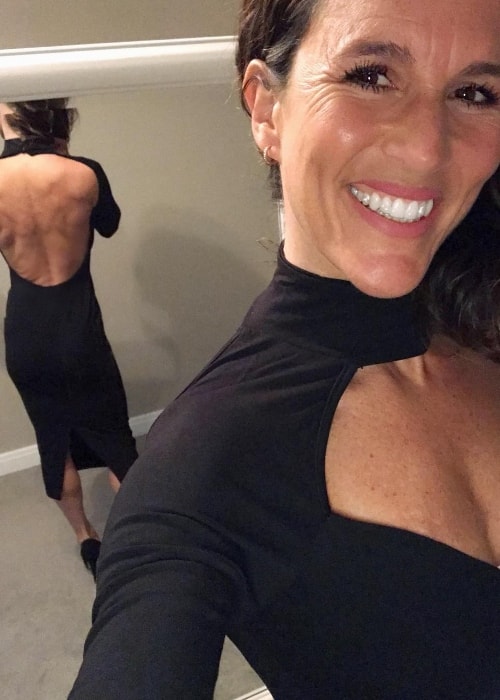 You should drink ample amount of water throughout the day to keep yourself from overeating. Whenever you think that you are hungry, you should have a glass of water. Most of the times, your hunger will subside. If not, you can have something healthy. Drinking a lot of water during the holiday season is also smart as that will add a glow to your face which will ensure that all the eyes at an event are drawn to you.
We are all humans. So, sometimes, we tend to overindulge a bit during the holiday season. If you have done the same, then you should accept your mistake and move on. Don't start hating yourself or brood over it for long. Also, make sure that you motivate yourself not to repeat the same mistake because if you overindulge a lot, you will feel bloated and experience a lack of energy.
Featured Image by Cecilia Harris / Instagram