Though most of the celebrities opt for weight loss in order to look good, not many of them are gutsy enough to create their own diet plan. Fortunately, celebrity chef Tom Kerridge has achieved this feat. He created an eating plan that he could easily follow and succeeded in attaining a huge weight loss goal. Now, he is happy with the results and keeping up with the diet too. Read on to know about his incredible weight loss journey.
Celebrity Chef Tom Kerridge 18 Stone Weight Loss
Weight Loss Success
Before the weight loss, the incredible chef weighed around 30 stone. He has lost about 12 stone in just 3 years to bring his weight under the level of 18 stone.
Rough Childhood
As a kid too, the TV personality had been quite large. Being bigger than others, never bothered him as a kid and he was confident in his own skin. He had a rough childhood when his parents separated and his dad died young. It was hard for him to see his dad suffer and as a man, he now realizes the amount of frustration & suffering his dad must have endured.
The Mistakes
When Tom attained success in his job, he made the mistakes of partying hard by eating rubbish food and enough drinking. He opted for drinking until 2 or 3 in the morning to release the pressure of the job. His weight loss was progressive and he did not gain all the weight overnight. The worst thing was that no one found any mistakes in his lifestyle and the weight gain.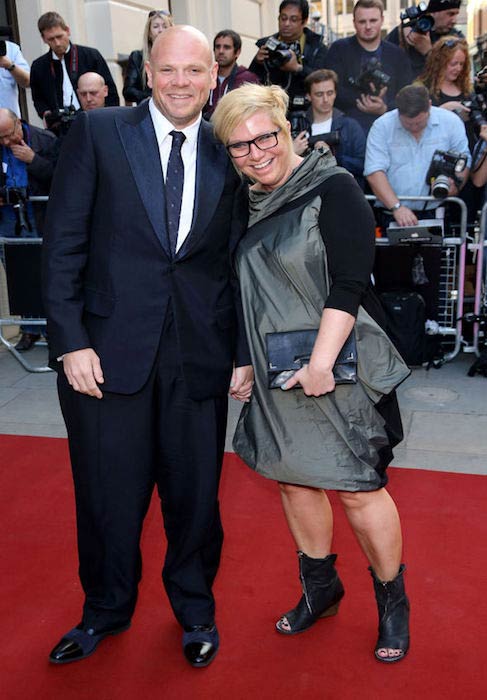 The Change
The Wiltshire-born got fed up of the bad lifestyle and opted to make a change. It happened when his 40th birthday was approaching and he decided to do something about it. He sat down one day and thought about his future. As his personal and professional life was going good, he realized that he might not live long to enjoy all the success if he keeps up with the unhealthy lifestyle.
Though he did not have any medical issues like blood pressure, cholesterol, and diabetes, his weight was spiraling out of control. He lived an active lifestyle which involved swimming daily and doing a physically active job, but still, his weight was not shedding as he was eating badly and drinking too much alcohol.
The Anti Approach
There was a time when his doctor highlighted that he was drinking too much alcohol. Rather than stopping or considering the prospect of stopping, he acted like a rebel and adopted the anti approach. When he was told not to have 6 pints of alcohol, he drank 12 of them. He became anti being told what to do.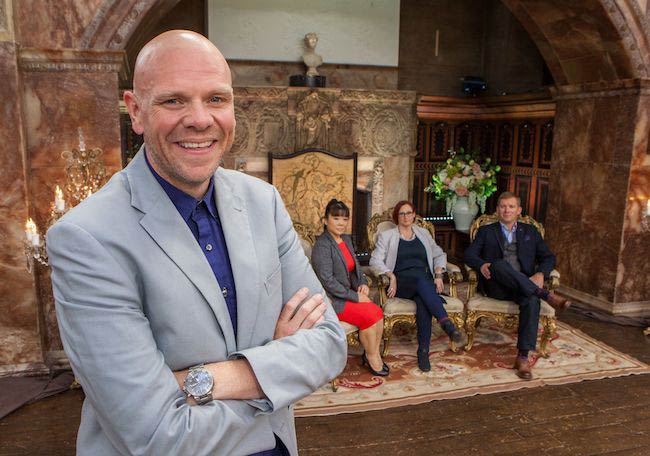 Weight Loss Diet Secrets
His main idea is to stay below a target of 90-gram of carbs a day. The recipe portions are sized for a hungry man and his recipes are high in protein. These recipes help him to feel full for a long time. He advises that people who intend to follow his recipes, they must remember to reduce the portion sizes if they have a sedentary lifestyle.
Another diet secret that worked for him was looking at a menu and cutting the regular portions. For example, he looked at the dish of steak and chips and decided that he could eat 50% of it while sticking to a low carb diet.
Switching bad foods with good foods was also a philosophy that worked for him. He swapped the chips available with a steak with vegetables. He also went for options like removing spaghetti from spaghetti Bolognese to make it a better option.
Tom also cut out poppadoms, chapatis, and rice from his diet. He replaced them with flatbreads that had low-carb coconut flour and gave up alcohol.
The Hard Work
The author says that he spent a lot of time in researching various diets and trying to find something that would be suitable for him. It was vital to find something that he could stick to in the long run. He also wanted a style of eating that won't bore him after a few weeks.
The Happiness Hormones
A key to Kerridge's diet is that he opts for eating as many foods as possible that help in stimulating the production of dopamine (happiness hormone). If you have a yen to try this method, then you should add foods like eggs, fish, dairy products, fruit, grass-fed lamb & beef, nuts, organic pork, chicken, spices, turkey and fresh vegetables to your food menu.
The TV presenter thinks that he enjoyed the new diet and stuck to it primarily because it released the dopamine and made him enjoy the foods. The emphasis of his diet plan is also on eating certain types of protein and several high energy vegetables that raise the endorphin levels.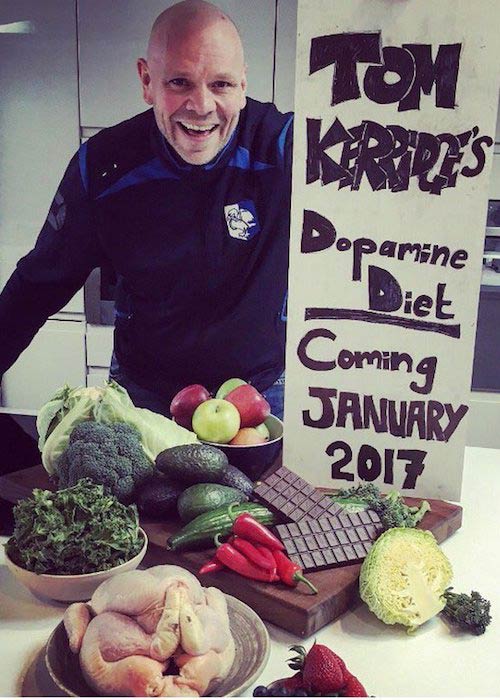 Winning Factors
The English chef says that he succeeded in the weight loss efforts because he looked on the task as a challenge. He relishes every challenge that comes up to him, be it following a diet or opening a restaurant. He also believes that it's all about the mindset and he was completely committed to the new diet. The level of commitment helped him succeed.
Wish to know more about his diet? You might want to buy his latest book here.