She might have a huge fitness empire that comprises of a website selling online fitness programs, DVDs and exercise equipment. This entrepreneur is popular as an author, life coach and most of all as a trainer featured for a long time on the hit reality show, 'The Biggest Loser.' Yet, celebrity trainer, Jillian Michaels finds the term 'fitness guru' extremely restraining. For her, fitness is merely a stepping-stone to living life at maximum potential. She proclaims that a strong body inevitably fuels the courage to break through your limitations, whatever they might be. It just does! Getting strong is that validating!
True calling dawns upon you in times of turbulence
Being an only child Jillian was lonely, insecure and disturbed. Her mother enrolled her in a therapy when she was five. Not close to her father, she often used junk food like ice cream and pizza to bond with her dad. Her parents' messy divorce took a toll on her emotional health. By the time, she turned 12, her weight skyrocketed to 175 pounds on a small frame of 5'2".
Jillian faced so much bullying over her appearance that she even had to switch schools at one point! When she was 14, her mom signed her up for martial arts. Struggling to keep up, she survived an awkward and clumsy year. Her first moment of self-validation and self-respect came soon after when she had to break two wooden boards with a sidekick for her second-degree blue belt. Jillian was convinced she was not strong enough to do it. Until, she surprised herself by making it happen!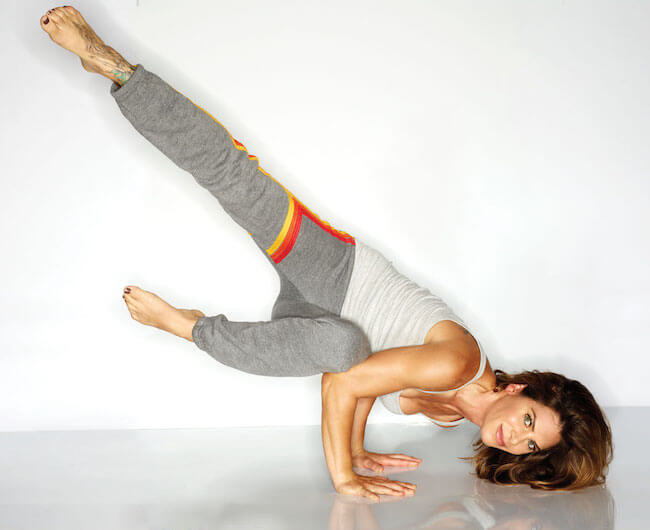 If you are motivated to build your own strength as well, then kick-start your fitness with the following, thirty-minute workout routines choreographed by Michaels. Do the following workouts two days in a row with every third day reserved for cardio of your choice. Move up to level two when level one starts feeling easy.
Being strong makes you hold yourself differently!
Problems and complications, however, did not end for Jillian in her teens. Frequent fights and disagreements with her mother made Jillian's mom kick her out of her home to teach her a lesson. At the age of 17, Michaels turned self-sufficient by bartending in the evenings and was resilient enough to work and pay her way through college.
Right after graduation, Jillian took up a job as an agent. She hated it and quit that job to train as a personal trainer soon after. Major progress took off in 2002, when at the age of 28, Jillian opened her own gym in partnership with, now celebrity trainer, Jackie Warner.
Jillian's professional life has not ceased to advance ever since!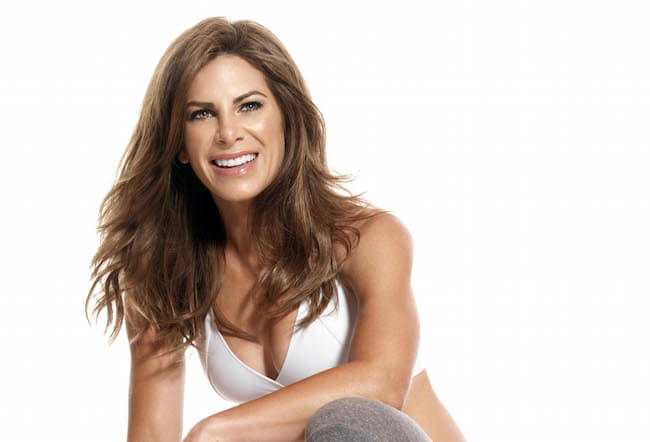 Do more, to be more and achieve more, but, clear out the negativity first!
When asked about the factors that influenced her success, Jillian claims that the only advantage she has above all those who have not yet started living the life of their dreams is her faith in her own capability that she is worth the success she has earned for herself.
She also dismisses the idea of hustling through life alone. People thrive in the company of other people who make them feel loved and empowered. Not afraid of admitting that she has plenty of flaws, she reaches out for the company of all those who are strong where she finds herself weak, be it her business partner, Giancarlo Chersich or life partner, Heidi Rhoades.
Have a go-to support system for tough times.
Nobody is invincible and life will often overwhelm you into a corner. Having a strong network of friends and family always helps, but it is even more appropriate to seek counseling or therapy to gain a better perspective of tackling difficult situations. Though Jillian has a series of accomplishments to her credit, she still resorts to a couple of sessions of therapy every other week.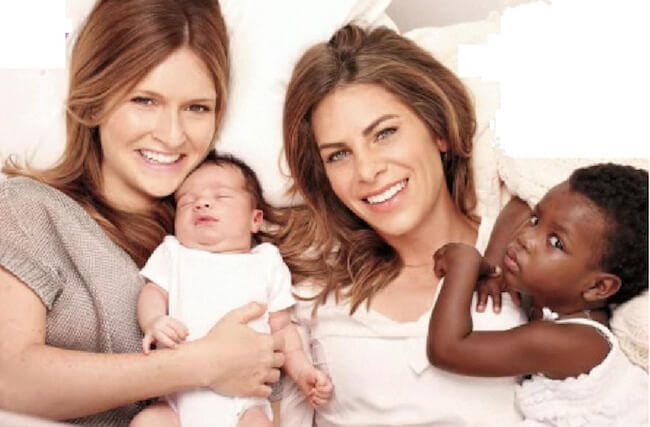 It is easier to conquer your mind, when you start with your body.
As a life-coach, Jillian reinforces that your health is the foundation upon which you build your entire life. No matter how busy one might be, each one of us always has a choice to control the kind of food we eat, the amount of physical activity we get and the amount of rest we receive. It is simply a matter of a little bit of self-awareness and education.
A strong, toned body enables access to a more powerful body language that can help restore our confidence during the times when we need it the most. It is absolutely no coincidence that life coaches often recommend striking a wonder woman or a batman pose in front of the mirror to calm down the nerves of nervous speakers or performers.
Here is a montage of Jillian Michaels's best health tips that she often insists upon during her TV appearances. So go ahead, enlighten yourselves and take charge of your life!