Celebrity Trainer Lacey Stone on How to Stay Fit During Holiday Season 2018
So, you indulged in that pie during the Christmas celebrations and now you are feeling guilty about it? Do you want to get back on the fitness wagon but don't know how? If so, celebrity trainer Lacey Stone (from Revenge Body with Khloe Kardashian) is ready to help. She recently shared some amazing holiday fitness tips that you can implement to stay fit during holiday season 2018. Sounds incredible? Just keep scrolling.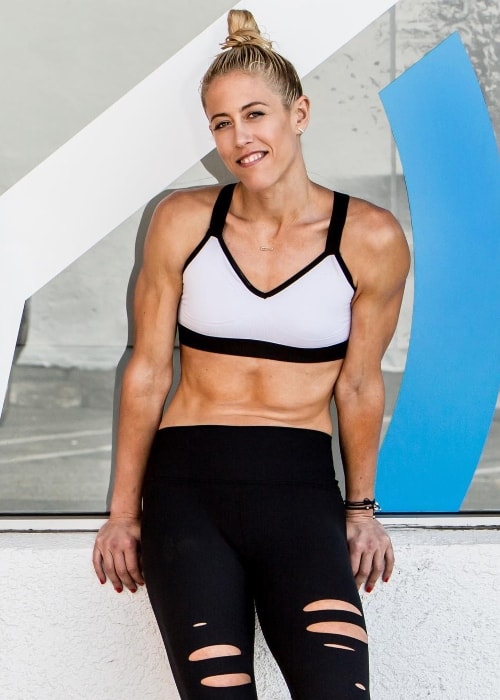 Avoid Overeating
The first thing you need to remember while hoping to stay fit during the holiday season is to avoid overeating. You should keep your energy up by shopping or cooking or doing stuff with your family that keeps you engaged and allows you to have some quality time with your loved ones. You should also carry a healthy drink like Core Power with you to avoid overeating.
Hydrate…A Lot
The next tip is to keep a water bottle with you wherever you go. It will help you to stay hydrated and feel great. Hydration is also essential if you are planning to have some alcoholic drinks because alcohol can dehydrate your body and lead to various health issues.
Pay Up with Workouts
If you overindulged last night during the holiday party because all the food was irresistible and so tempting, then Lacey suggests that you pay up for it by doing a rigorous workout the next day. You don't need to hit the gym if you don't want to and you can simply do one of her virtual training programs that can be done anywhere, even within the comfort of your living room. She has created special workouts for the holiday season and the New Year which are a must try for each one of her fans.
Eat in a Regular Plate
Many people complain that they gained weight over the holidays even though they only had a few meals. Such people often make the mistake of going for a larger plate or overloading their plates with a lot more food than they usually eat. You should avoid this mistake and choose to have limited portions of everything and that too on a regular sized plate.
Take Breaks
People also avoid holiday season or hate it when they party too hard and don't have the energy to do even the basic chores. You can avoid such situations by taking regular breaks from the parties or celebrations and making some time to recharge yourself. Remember that rest is essential for you if you want to truly enjoy the celebrations and welcome the new year with energy and enthusiasm.
Prefer Weights Over Cardio
The stunner also suggests that you should prefer high-intensity circuit workouts over simple cardio exercises. If you want to get in good shape and build muscle, then you just can't skip lifting weights. Building muscles is essential for fitness because if you have more muscle, burning calories becomes easier. The treadmill can't help you in building muscles and it only burns fewer calories.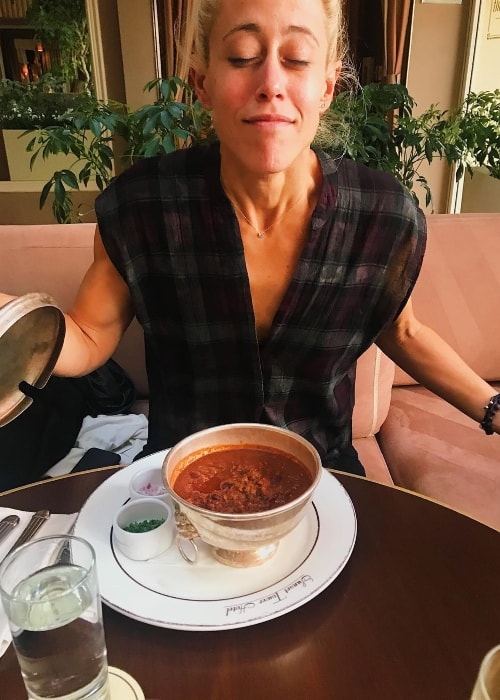 Get a Slow Start
If you are new to exercising, it is a smart idea to start slow and increase intensity only if you are ready for it. Many people tend to go too fast and end up overdoing it which keeps them from hitting the gym for the next few days. You should make it a habit to warm up your body, start slow, and then increase the intensity of the workouts on the basis of how much your body can bear. Being body aware is essential while working out to avoid accidents or injuries.
Maintenance Should be the Goal
Changing the fitness goals during the holiday season is also a suggestion shared by Stone. She wants you to not worry too much about weight loss but focus on weight maintenance during the holiday season. If you focus on weight loss, you will be worried about what to eat, when to eat, and when to exercise and you might miss all the fun. In contrast, when you focus on maintaining the existing weight, you will be able to enjoy the festivities more and make the time to enjoy with your loved ones too.
Be Positive
You should also try to improve your mental health during the holiday season. One of the things that you can do is to be positive and remember all the positives that happened in the year. If you like social media, scroll through all the memories of 2018 and cherish all the good ones. Be grateful and appreciate what you have and you'll be happy. Celebrate your little victories and appreciate the people who helped you win.
Be Better
It is also a smart idea to prepare for the next year and make plans on how you can be better in 2019. Get in touch with your spirit, learn about what you want, and set achievable goals that will help you have a great year ahead.
Featured Image by Lacey Stone / Instagram