Celebrity Trainer Lacey Stone 2016 Workout and Diet Advice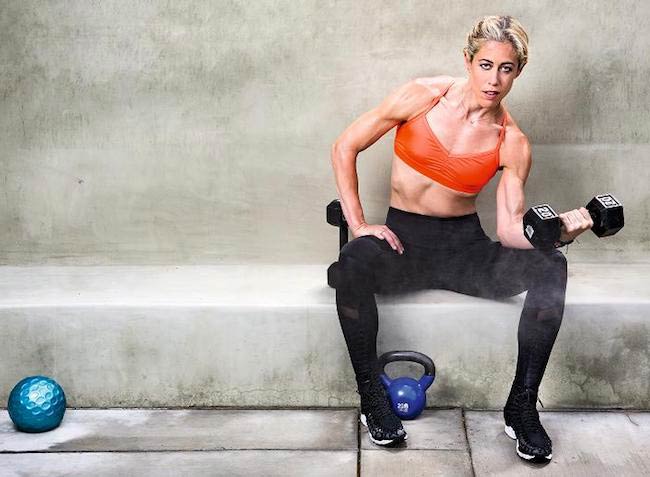 Lacey Stone is a celebrity trainer who understands the power of transforming her body. As she has changed her body in the past, she knows what it takes to do it right. Lacey has developed various workout routines to help people transform their bodies and better their life. Here we have a look at some of her best workout and diet advice that would not only transform your body but better your life as well.
The Program
While talking recently to People, the fitness enthusiast admitted that she has created a program known as 8 Weeks to Change. It is a transformative program that takes people from their lowest point to the highest point they can achieve.
The Struggles
The program was developed when the talented trainer was going through some rough changes in life. Some of the struggles she has endured in the past include a divorce, her transfer to New York from LA and the fact that she is a gay.
Mental Fitness
The popular personality says that fitness begins in the mind of a person, not just a body. The mental component is vital. She believes that if you are not motivated outside the superficial, chances are you will not follow through.
Getting to the Root
The ex-spouse of Jessica Clark says that she believes in helping people achieve optimal levels of fitness by honing on the root cause of the problem that is stopping them from reaching their full potential. Once she realizes the problem, she creates strategies to change that with something that's positive. Apart from mentally preparing a client for the achievement of fitness goals, she also trains them on workout and diet habits.
Diet Ideas
The diva puts all her clients on a food program known as Klean L.A. In this program, you have to eat perfectly portioned meals that are organic and healthy. They are delivered at your doorstep too. In every meal, you can find some palm-sized protein, be it in form of red meat, eggs, chicken or fish. It will also include a lot of vegetables and some carbs because the carbs are essential while following her style of workouts. She believes that the main problem Americans have regarding food is the portion sizes. They either eat too much or too little. (Do you agree?)
Workout ideas
The Bi-coastal lady admits that here workouts are not meant to suit everyone. When you workout with her, she will push you to the limit. Her workout plan involves working out for two days one-on-one with her. On these days, you will do athletic-inspired and full body exercises. She says that it's a strength training meets dance class routine. This class is different from any other indoor cycling class because there is technology that will monitor every pedal stroke which ensures that you get a better result every time. The better the results, the more motivated you will feel to exercise.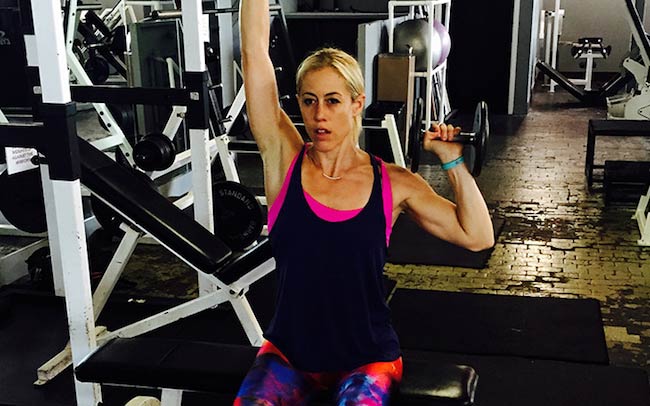 Working with Khloe Kardashian
The fitness guru says that working with Khloe Kardashian on her show has been an inspiring experience. Kardashian has not only transformed her body by going from fat to fab, but she also helped to transform the lives of 16 people through the show.
Feeling Honored
The trainer of Amanda Seyfried says that she feels honored due to the fact that Khloe chose to share her story with the contestants. It helped them to gain confidence in themselves and realize that nothing is impossible. The show is all about taking your haters and transforming them into your motivators.
The Bad Phase
The trainer of Justin Chambers hit a low in life when she lost her friend, fashion stylist Annabel Tollman. She died due to a blood clot in 2013 which motivated Lacey to take the negative and turn it into positive. It was at that time that she created the private boot camp series in LA which we now know as 8 Weeks to Change. At that time, she also realized that life is short, so you need to do what you love.
Advice for Beginners
The trainer of Nicole Kidman also has some advice for beginners. Lacey wants you to stop with the whining and the excuses. You should look in the mirror and ask yourself whether you are happy or not. If the answer is no, you need to do something about it.
Morning Workout Advice
The trainer of Kelly Osbourne says that if you don't like the idea of working out after a long and tiring day at work, you should begin your day with a workout. It will ensure that the workout is not hanging over your head. You will also feel accomplished while going to the office.