It seems it's the season for Geordie Shore (2011-Present) stars to lose weight. After the weight loss success achieved by Charlotte Crosby, Holly Hagan and Marnie Simpson, Chloe Etherington has also shown considerable success in getting rid of the excessive body fat. She achieved dramatic weight loss in just six weeks and can be seen flaunting her sexy curves whenever she gets a chance. What's the entire story behind her weight loss? Let's find out.
The Mistakes
The story begins with bad eating habits of the TV actress which led her to put on a lot of weight. She drank too much high calorie cocktails and ate loads of pizzas loaded with spaghetti Bolognese (It has around 500 calorie per single slice). While talking to MTV UK, the actress also confessed to eating at late nights even after parties which led to the dramatic weight gain. She added that she ate a lot during the day time too and was capable of eating two roast dinners if she felt like that. Woah..that's a lot of food, girl.
Getting Inspired
Daily Mail reported that the bombshell was inspired by her co-stars Charlotte, Holly, and Marnie to lose weight. She thought that they all looked amazing as they kept their curves and had a bust even after losing so much weight. We would like to add here that Charlotte went from size 16 to a size 8 in just six months and lost 7 lbs whereas Holly became size 10 from size 16 by losing 10 lbs. Marnie ended up losing 17 lbs in one-month duration only.
Her Weight Loss Goals
The beautiful brunette wanted to preserve her curves and was not aiming to lose too much weight as it may have led to losing her bust. She had also put on a lot of weight around her hips and had a jelly belly. Chloe wanted to get rid of both of these problems at once as they made her uncomfortable in showing off her body.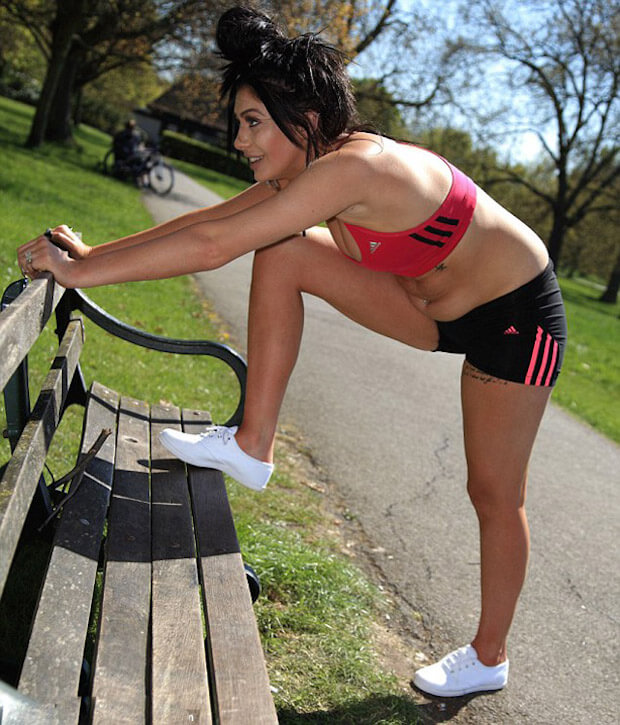 The Workout Routine
Chloe adopted a very strenuous weight loss and fitness regime crafted by the veterans of Forza Supplements. She did five workout sessions every week by taking the help of a personal trainer to do the right exercises at the right time. She also opted for a low fat diet and gave up fast food and cocktails completely.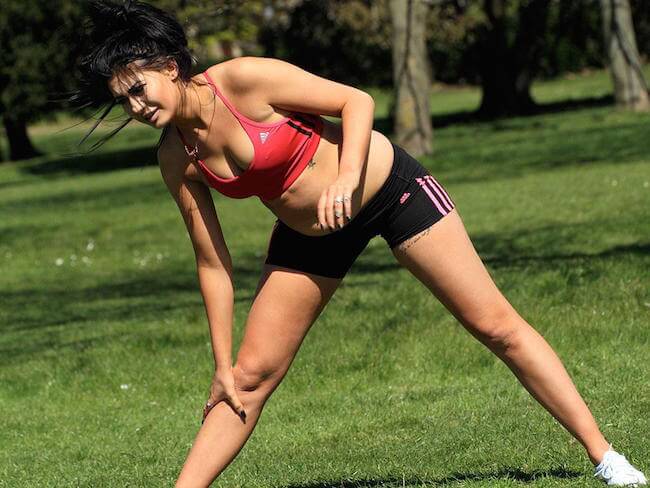 No Magic Formula
To all those women who want to lose weight in an expedient manner, the diva says that there is no magic formula that can help you. You have to work hard to get desired results. She also appreciated the role played by Forza's Raspberry K2s in her weight loss journey. They helped her to have more energy for the arduous workouts and accelerated the weight loss process.
Diet Plans – Before and After
Previous Diet Plan
Before Etherington signed up for the weight loss journey, her diet was too luxurious and not very healthy. It consisted of the following:
Mornings
She had a fried egg sandwich that was made up with white bread and had tea with 3 sugars.
Afternoons
In lunch, she used to have jacket potato with cheese and a Greggs chicken bake.
Evenings
In the evening, she opted for delicious but calorie filled Spaghetti bolognese pizzas.
New Diet Plan
After the stunner decided to lose excess weight, she followed a very healthy diet that included no unhealthy items.
Mornings
The versatile actress had only some porridge with water in the mornings. She also consumed some Forza Supplements' Raspberry K2 supplement in the mornings to have energy for her strenuous workout sessions that lasted for 60 minutes and were directed by her personal trainer, Ian Guildford.
Afternoons
In the afternoons, she ate grilled chicken with some broccoli. Sometimes, she skipped lunch and had only a Forza Lipowhey Protein Shake to make her feel full.
Evenings
She replaced the pizza with poached haddock and sweet potatoes. It's a filling meal that's healthy too.
The Success
After achieving the weight loss successfully, Chloe feels that she has her Goldilocks body now. It's neither too fatty, nor too thin. She is also happy with her 34C figure and is thankful for the fact that she has a perfect beach body, which she always wanted. She is eager to meet her Geordie Shore pals and swap weight loss tips with them.
The Experience
Summarizing the weight loss experience in one line, the smoking hot actress says that she went through six weeks of hell. But, she is glad she went through all of it because she is really happy with her body now. Well, all's well that ends well, don't you think?