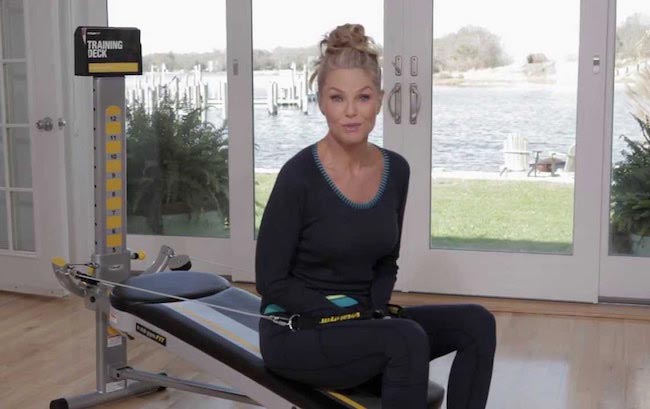 Being a successful supermodel and having a career spanning more than 40 years is not an easy task. But the lovely and gorgeous Christie Brinkley has managed it all. She looks so hot in her early 60s in her bikini body and great face that she beats many young models in the looks department. Let's find out what keeps the hottie looking so young as well as have a look at her workout and diet secrets.
Workout Routine
Her workout includes exercising daily by focusing more on yoga, strength and cardio exercises. Outdoor exercises which she loves includes surfing, skiing, swimming, paddle boarding and bicycling. She also does 100 push-ups every day to remain fit and healthy.
Health Inspiration
The health inspiration of the former Sports Illustrated swimsuit cover girl was her mother, reported Elle in 2015. Her mom was an amazing person who lived each day to the fullest and followed all good things. She even became vegetarian with her daughter.
Vegan Inspiration
Christie decided to be a vegan after reading a Norman Mailer book entitled "Miami and the Siege of Chicago" when she was 12 years old. The book included images of animals being slaughtered which appalled her and she decided not to be a part of it as she loved animals. She hasn't touched meat since that day. Her diet has changed a lot over the years. She stays away from fish and dairy products these days but admits to including goat's and sheep's milk in her diet.
Advice for Women
For women who want to look gorgeous like the supermodel, she has a bit of advice. She wants women to concentrate on feeling good about themselves rather than looking good. If you feel right, you will automatically have that X factor that will enhance your beauty. If you have a skin problem, you can use the best skincare products and visit a dermatologist. You should never worry about it too much. You should only give attention to your health and keeping yourself energized as that is your greatest possession.
How to Get Started with Being Healthy
If you are a newbie who would like to be healthier, then the actress recommends you to start by changing your diet. After you have made dietary changes and made your diet more nutritious, you should focus more on exercises then. Also, you should adopt a positive attitude towards life. It can help you get a sparkle in your eyes, a spring in your step and can actually add years to your life.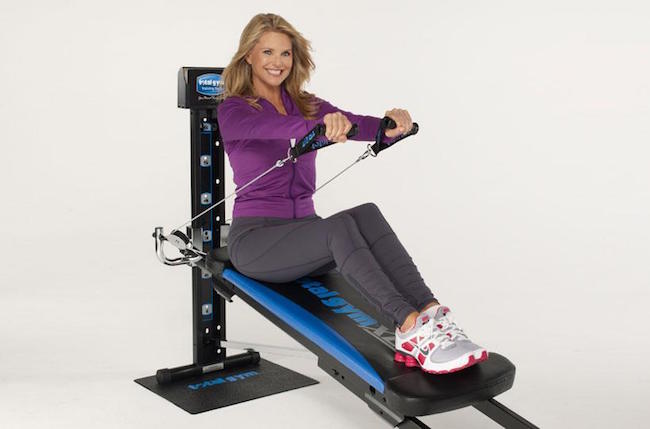 On Aging
Inquisitr reported that the illustrator believes that age is defined by your attitude. Your wrinkles and the number of years you have lived won't matter if you have the right energy. (And we couldn't agree more!!)
No Plastic Surgery
The former face of Covergirl has not opted for plastic surgery yet. But she has used other methods like laser skin treatments, sunscreens and botox to help keep her skin wrinkle-free and radiant.
Diet Plan
Breakfast
The diet routine of the TV personality starts with a cappuccino with a drawing in the foam that she makes herself. Then she has some sheep's milk yogurt mixed with raw oatmeal, walnuts, chia seeds, papaya, blackberries, blueberries and raspberries. She only uses organic items in her diet. Another breakfast option of the American model is egg white omelet with mushrooms and spinach.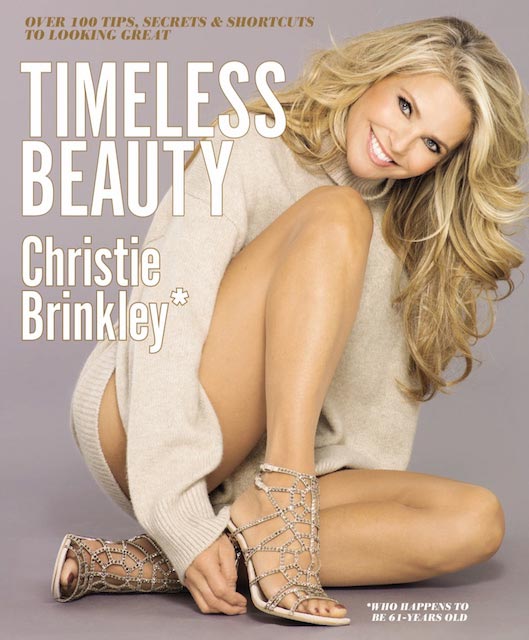 Lunch
The star usually has a simple lunch of some salad with beans or grains.
Snacks
Snacks of the beauty include healthy options like nuts, pumpkin seeds or some vegetable dish.
Dinner
The activist promoting human and animal rights and the environment likes to eat brown rice and lentils with vegetables in dinner.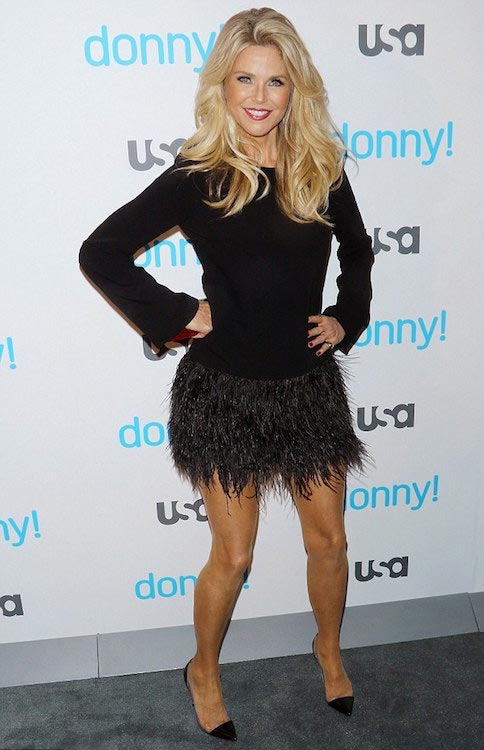 Diet Indulgences
The vegan supporter does make some exceptions in her diet by having oysters and champagne occasionally. The writer also likes to indulge in some red wine with her dinner meal as it helps her relax without hampering her sleep. She is also a fan of a Gnosis Pom Açai raw chocolate bar and confesses to eating a piece of it every day to soothe her cravings.