5 ft 2 in, petite Christina Milian is always in uproar for her sculpted body and incredible curves. Mom of one attributes both rigorous workouts and wholesome diet for her pristine figure. Christina dishes out some of her diet and workout secrets which are as follows.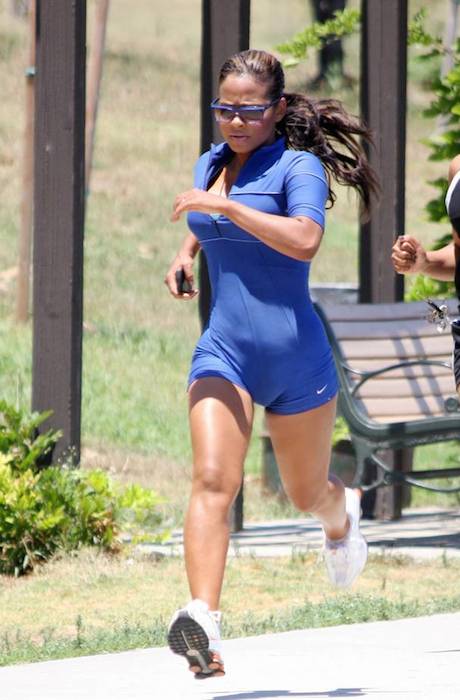 Sweaty Workouts in Gym
Christina who is in great love with sweaty workouts executes exercises for six days in a week. While hitting gym for thirty minutes in a day, she performs myriad workouts such as running, lunges, sit-ups, squats, ab workouts etc. She relies equally on both cardio workouts and strength training to tone her body. The hot babe refers workouts as the best means to stay away from stress. She even recommends her fans to opt for workouts to deal with stress. Since workouts pep up the release of noble hormones and instigate amicable chemical reactions in your body, you feel awesome after workouts. She shares, no one in the world including herself has been immune to the roller coaster ride of life. And if workouts can bring balance in her life, they can assist everyone else on the planet.
Positive Outlook
No matter what, the black haired beauty didn't stop adhering to positive outlook even after being so and so in her life. When you are in difficult times, you have two options in front of you. You can either embrace positive outlook or you can allow negative outlook rule over your life. While the negative approach shall take you towards depression, positive one shall give you strength and help you soar to the heights of fame and success. When Christina was being tormented by the tough time, she surrounded herself with positive and inspiring friends and family members to stay motivated. She audaciously faced all the odds of her life with joy and today she has presented herself as one strong lady with amazing panache and sex appeal. Apart from giving you wrinkled skin, ailed, and unattractive body, stress has nothing good to offer. So, do what works out for you but don't let you fall in the trap of stress.
Her Passion for Dance
Aside from vigorous workouts, her passion for dance too has played imperative role in keeping her fit and healthy. The fact of her being a proficient pole dancer indeed is not unknown to anyone. With pole dance, not only does she seduce her fans but the great cardio activity also strips off surplus calories from her body and bestows her sultry body.
Doting and Playful Mother
Instead of being nerved by her jam-packed schedule and her burgeoning responsibility after becoming a mother, Christina relishes the joyful moments with her daughter, Violet. She often engages her in swimming and other playful activities with her little daughter, these activities indeed keep both mother and daughter fit and healthy.
Beat Affection for Junk Foods
Christina shares, she was big fan of junk foods, and she often found herself irresistible in front of her beloved foods such as Cheetos, Oreos etc. She couldn't stop her from indulging in these foods whenever she got to see them. However, after having suffered from allergic reaction due to radishes, she turned watchful eye towards the consumption of foods and instead of eating anything just like that, she started looking at the nutrient density of foods before consuming them. Not to mention, after embracing healthy eating habits, she is totally flattered with its rewarding outcomes.
No Starvation Diet
There are very few Hollywood celebs who have remained untouched with their exposure to starvation diet. The stunner too tried it in her teenage years, when she was just sixteen. And the swift results of the diet plan shed twenty pounds from her body in couple of days. However, since it's not feasible to abide by such plans in long run, she rather preferred incorporating nutrient packed foods in her diet.
Not only did these foods nourish her body, they also kept her from bulking up unwanted pounds. Having developed cordial relationship with clean and organic foods, the hottie eats ample green and leafy vegetables, egg white omelet, salmon, turkey bacon etc. in her diet. She also keeps her body hydrated by drinking ample amount of water in a day. Christina has completely eliminated sin foods such as lasagna, fried rice etc. from her diet.
Post Pregnancy Weight Loss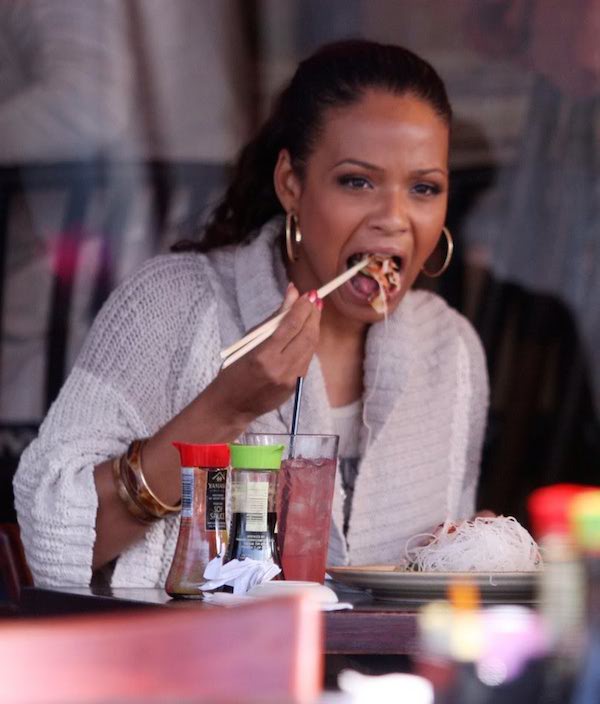 Post pregnancy pounds which are the most difficult ones to shed too were dropped in three months by the smashing beauty. Christina admits of having packed up forty-five pounds during pregnancy. Besides breast feeding, she gives the credit both to prudent diet and exercises post pregnancy which stripped off myriad pounds from her body and helped her resume her pre-pregnancy figure. You shall be amazed to know that she didn't hire any expensive personal trainer to get rid of surplus pounds. She rather worked under the guidelines of her mother and surprisingly dropped massive twenty-seven pounds one month after the birth of her daughter.