Danica Patrick is probably one of the most celebrated female sports stars of the US. She has certainly got a special place in the history of American open-wheel racing. Apart from being popular, she is fit, she is sexy and she is an unstoppable force on the racing course. One of the core reasons behind her success is that she takes care of her body. She works out daily, eats healthy meals that she prepares herself and also focuses on her mental health and wellbeing too.
If you wish to learn the workout and diet secrets of the stunner, you are at the right page. Here you can know all her healthy habits and we recommend you adopt some of them for your own well being.
Customized Foods
The NASCAR driver is currently following a Paleo diet. She is not only just following it blindly but rather customizing it to meet her own needs, reports Delish. She has downloaded a Paleo foods app that helps her to create amazing recipes.
The only difference is that she makes a low sugar version of the recipes. Danica also prepares refrigerator staples like almond milk and ketchup with the help of the app. She loves the full bloodied taste of the almond milk she creates and doesn't care much about the fact that it's a bit fattier and thicker.
Workout Routine
The workout routine of the Wisconsin native revolves around doing CrossFit training and yoga. She even begins her day with yoga or a full workout at the gym. Danica became a fan of yoga when she was 19 but left it after a few years because she thought it was not high intensity. She started doing it again after a few years gap, not as a workout replacement but an addition to her existing exercises as it keeps her mind healthy. CrossFit is her key workout as it has a sweat and strength perspective that she loves.
Yoga Sessions
The yoga sessions of Danica are picked by her with the help of Glo.com. She has tried 20-minute to 90-minute sessions. She really likes the website as it helps her to try new asanas and pick from any of the 3,500 classes. She can even pause a yoga session and resume it again if she has some urgent work.
Pre and Post Workout Snacks
The gorgeous woman believes in having any kind of fruit before a workout as it has a bit of sugar and will not make you feel full. As a post-workout option, she prefers a protein shake that's made with quality protein reports Elite Daily.
30-Minute Workout
If you have got just 30 minutes, you should try the 30-minute workout preferred by the American professional stock car racing driver. The workout should include exercises such as jump squats, burpees or high knees. If you are a cardio fan, you can try 30 seconds on and off sprinting rather than simple running. It should be so intense that you would be barely ready for the new round every time you finish the previous one.
Favorite Breakfast
The best breakfast option of the model is homemade chia pudding. It's very easy to make. You just need to mix chia seeds with almond milk and it will become tapioca-like after being kept overnight. To make things interesting, you can also add some fresh fruit, cinnamon and protein powder to it.
Hearty Breakfast
If the winner of Indianapolis 500 Rookie of the Year Award (2005) is in the mood for a hearty breakfast, she will make a hash with kale, onions, apples, peppers, lean ground beef or turkey and sweet potatoes.
Lunch Preference
The driver of the #10 Nature's Bakery Chevy sometimes have hash for the lunch as well. She often has protein shakes and likes eating salad with some protein like chicken or salmon during lunch too.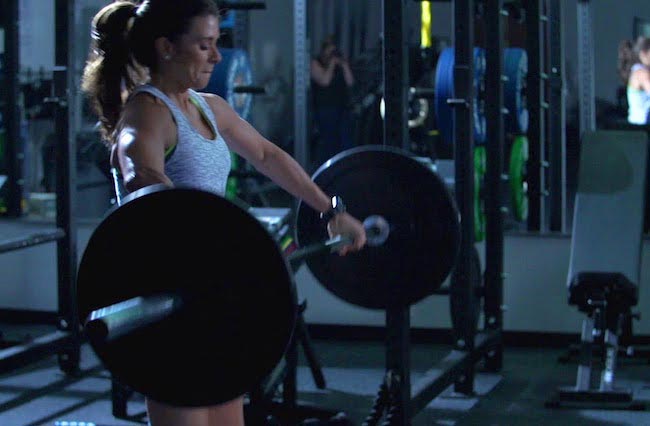 Dinner Options
The dinner preference of the celebrity spokeswoman for DRIVE4COPD is to eat loads of protein and vegetables. She keeps the veggies similar but often change the type of protein she has. It can be either of the four options – chicken, salmon, steak or bison. She likes to experiment with her dinner cooking options. Danica recently made bison burgers and called them a hit.
Custom Made Green Smoothie Recipe
Partick likes to make a green smoothie too. It's not disgusting as she keeps the water to a minimum and it's very chilled too. To make it, you need to add a bit of ice and water with three handfuls of spinach in the blender. You can also use frozen fruit like a quarter of an apple or one-third of a banana along with a lemon. The result is that the smoothie would be neither sugary nor bitter.
Spinach Fan
The advertising spokeswoman is a big fan of Spinach. You can always find her fridge stocked with it as she uses Spinach in all her green juices and salads.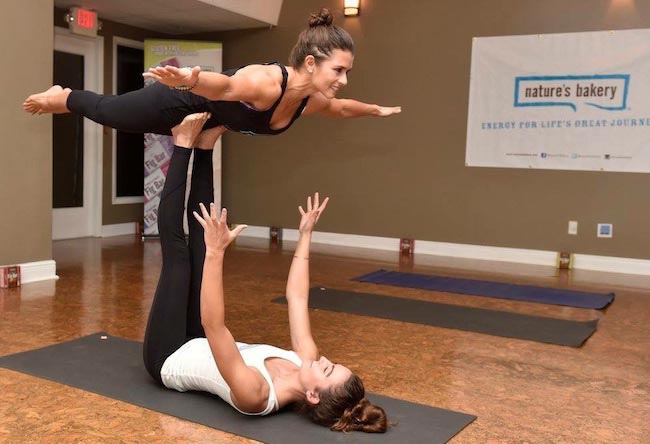 Diet Indulgences
The winner of NASCAR Nationwide Series Most Popular Driver Award (2012) indulges in Coke and cheese. She also likes to pamper her sweet tooth by enjoying Nature's Bakery Fig Bar or brownie every now and then. She loves all Nature's Bakery products as they create a healthier version of every food she loves.
Looking for more data on how the racing star stays so fit? Check out the previous workout routine and diet plan of Danica Patrick.