When you look at the body and fitness levels of Downton Abbey (2010-2015) star Lily James, you can't help but wonder how she looks so gorgeous. If you are also one of her fans who can't help drooling over her perfect body and wondering how maybe you can look like her someday, then you are at the right place. Her personal trainer, James Farmer recently spilled some workout and diet tips that may help you to achieve the same fitness level as the Baby Driver (2017) actress.
Celebrity Clients
Apart from training the Cinderella (2015) star, the qualified physiotherapist has also trained Matt Smith, Sophie Turner, Jessie J, Bella Heathcote and Florence Welch. So let's not delay knowing his valuable workout and diet tips anymore.
Go-To Exercise
If you want to burn loads of calories in one go, enhance your cardiovascular fitness and improve your movement & coordination along with having some fun, then your go-to exercise should be boxing.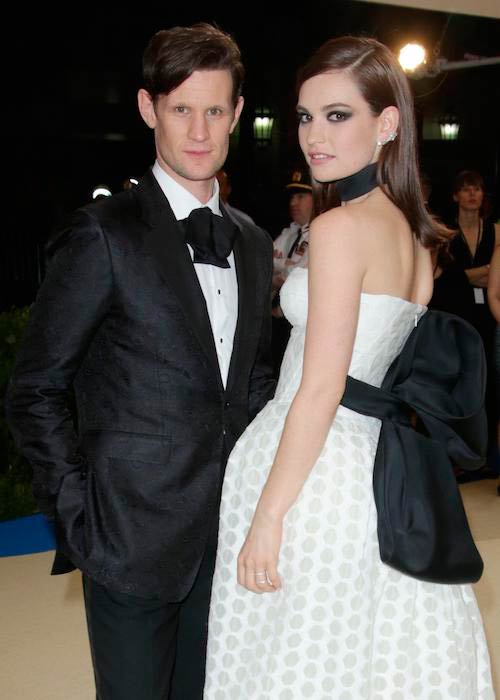 Fat-Busting Exercise
Similarly, if you wish to burn fat quickly, you need to get started with burpees. This exercise will work on your whole body and can be incorporated into any workout routine. As it requires no equipment, you can do it just anywhere.
Best Cardio-Weights Ratio
The best cardio and weights ratio is 50:50. Women often hesitate in lifting weights because they are afraid of bulking up and hence make the mistake of overdoing cardio and under doing weight training which makes them fail to meet their fitness goals. You should not make the same mistake and start with some weight training. If you do it consistently over a period of time, you will see results and then, to remain stuck with weight training won't be a problem for you anymore.
Fitness Philosophy
James' fitness philosophy is that consistency is the key to fitness. You don't need to smash every session or kill yourself by hitting it hard. Similarly, missing exercise for a week and then starting back from scratch after every few weeks won't work. Hence, you should set a viable workout target for each week and stick to it.
Workout Motivation
When you don't feel like working out or feel you are pushing too hard, you can motivate yourself to not give up, remembering why you are working out at the first place. Remembering your goals will help you to stay motivated. Remember that mental toughness can be trained too.
Diet Tips
The best diet advice is that you should forget about any short term diets that offer to bring results. Instead, you should find a nutritional approach that you can stick to in the long run and that can help you to lose weight over time. This is the best way to lose weight and keep it off.
Another diet tip that will work for you is to include some healthy fats, a protein source and loads of salad or green vegetables in every meal you consume.
Common Fitness Mistake
If you are doing your best to reach the optimal fitness and still failing to see the results, then you need to have an honest look at your workout routine and diet. Most often, people stop seeing results when they miss training sessions or they slip up with the diet. Be honest with yourself if you want to see measurable results.
Can You Get a Celebrity's Body?
Every celebrity works hard on their bodies. It's not easy for them to stay fit like the rest of us. If you stick to a good workout routine and diet plan, you will see results. Then it will be in your hands to decide how far you want to take those results.
Should You Work Out on an Empty Stomach?
One of the top personal trainers in London thinks that people should take a decision on whether they should eat before a workout or not on the basis of their own lifestyle. If you are an early riser, you should do the workouts on an empty stomach in the mornings.
In contrast, if you prefer to work out during or at the end of the day, you can eat something before getting started with a workout. Both approaches are fine as research has proved that training on an empty stomach would burn more fat while training on a full stomach will lead to higher fat oxidation for 24 hours as compared to working out on an empty stomach.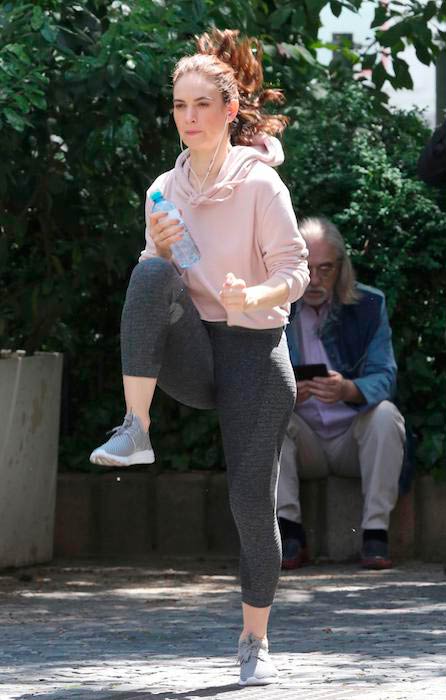 How to Avoid Potential Running Injuries?
The owner of a PT company, The Body Blueprint thinks that you can easily avoid potential running injuries if you remember the following tips.
To ensure that you don't become a victim of running injuries, you should follow a periodized program and increase your weekly training mileage by just 5 percent (a maximum of 10 percent)
You should also avoid injuries by starting the practice at least 12 weeks before a racing event so that your body can deal with the changes. Don't expect great results if you can't commit the time consistently.
Your body changes with time. So, when you have decided to start running again after a span of 5 years, you can't expect to get the results you had five years back. Instead, you should just start as a beginner and move forward slowly.
One of the most common running mistakes is not having the right footwear. Remember that if you have picked the wrong shoe size, you may have to deal with problems like back pain, leg damage, and muscle injuries.
If you are taking all the precautions and still getting injured often during running, you should get your running technique analyzed by a sports physiotherapist as he/ she will guide you on the best ways to avoid injuries.
Include strength training in your workouts as it will strengthen your hamstrings, glutes, core, and quadriceps. Ensure that your workout not only includes cardio but a good resistance program as well.
Finally, you should never try to act like a hero and train if you have any injuries, the skilled physiotherapist says. You might succeed in training through pain in the short run but it would make your recovery tougher in the long run.