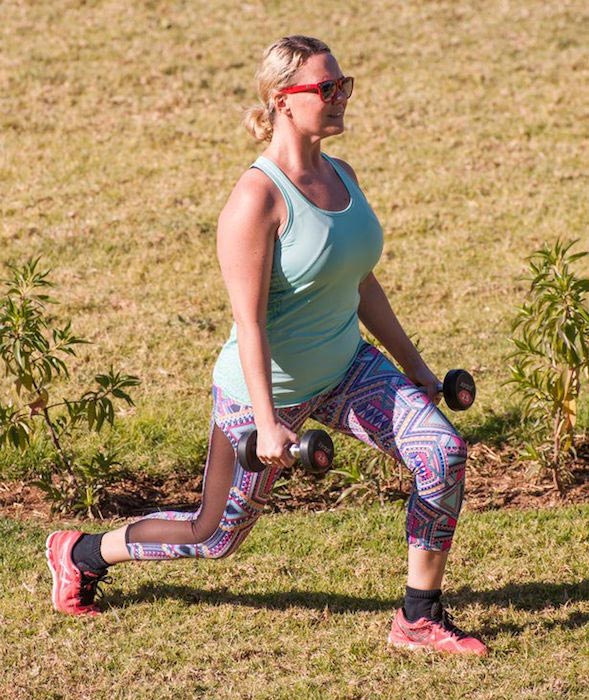 Charlene or Charlie Brooks, also known as Janine Butcher of Eastenders (1985-Present) loves to stay in shape. She released a fitness DVD "Before and After Workout" in 2006 when she lost all the weight she had gained after giving birth to her daughter Kiki. Unfortunately, the weight she had lost came back to haunt her again recently and the actress had to join a hard-core military-style boot camp to get rid of it. So how's her experience been at the camp? What's the new workout routine and diet plan she is following now? Let's find out.
The Reason behind Weight Gain
Mirror recently reported that the latest reason behind the weight gain of the talented actress was overindulging at Christmas with her family in Wales. She wanted to get in shape before the London Marathon, the fourth Marathon in which she will be participating.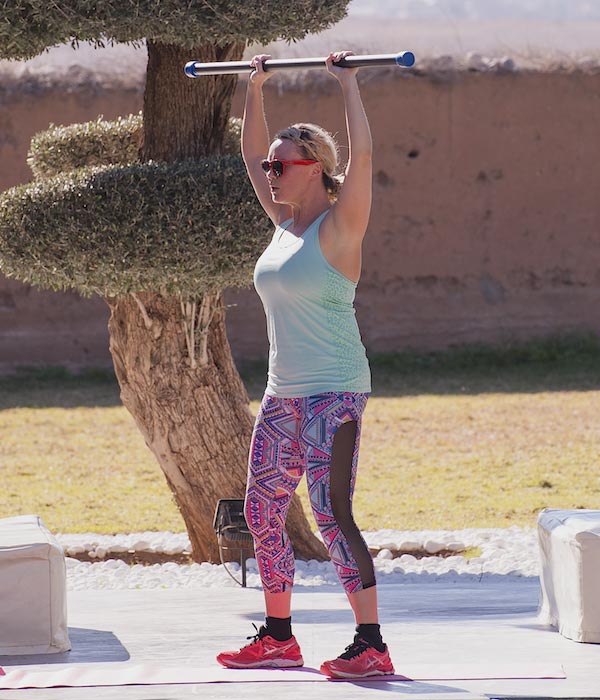 The Duration
The pretty lady attended the strenuous bootcamp for one week in Marrakech.
The Instructor
She worked under the guidance of a former special forces' instructor who helped her to maintain a super-strict exercise and diet regime.
Liking the Pressure
The blonde beauty admitted that she liked the pressure put on by her instructor because she needs that discipline to stay in shape. She also said that she could be a nightmare for her health and fitness when left on her own. Despite knowing that exercise is really good for her, she has to force herself to exercise so it's better to have someone who makes her workout and controls her diet.
Workout Routine
The exercise routine of the diva was very hard. She worked out for 9 hours every day. The exercise she included but were not limited to lunges, squats, sit-ups, weight training, pool-side pilates and yoga. She wore loose clothes like yoga pants for the entire duration of exercising to stay comfortable while she was working hard and sweating a lot.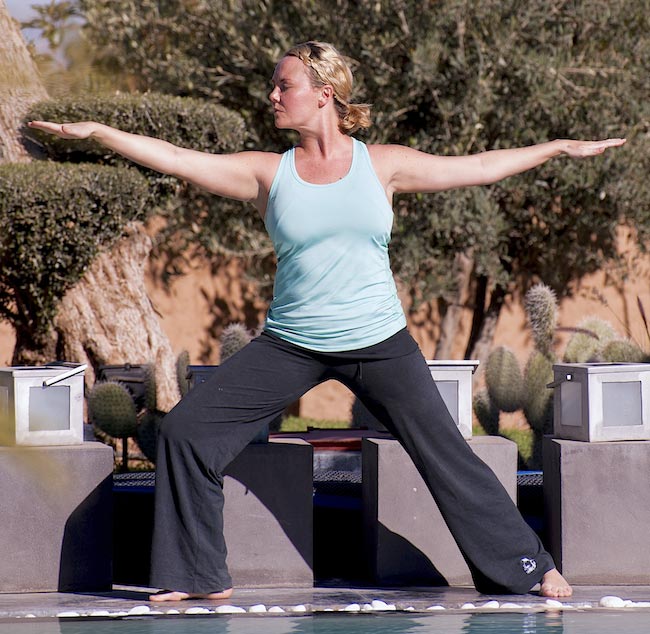 Diet Plan
The TV personality ate only 1,200 calories in a day when she was at the camp. Her meals included eating nutritious foods. Her breakfast consisted of only homemade granola. Lunch included steamed salmon and quinoa and dinner was some lamb shanks only. The snack she was allowed was crushed avocado mixed with chilli and she ate it between various training sessions.
No Dieting
The star is against dieting. She will eat either all she wants or will have nothing if she is restricted. She likes eating out and has a glass of wine whenever she fancies it. She can never stick to a diet and admits that the bootcamp helped there too.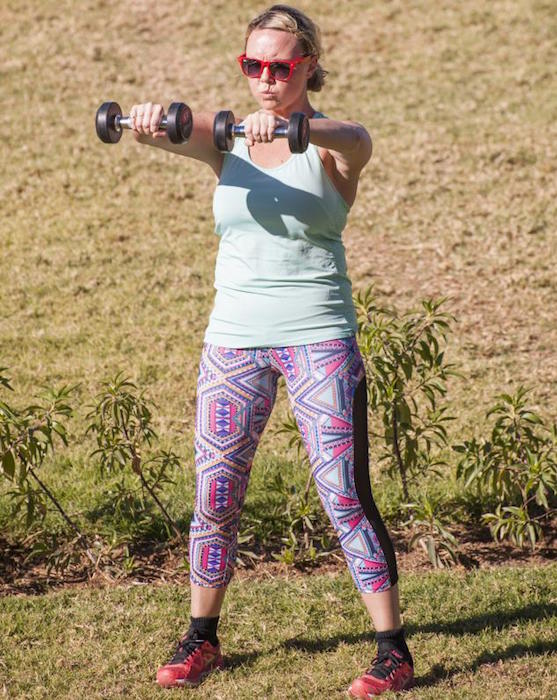 The Result
The result of the bootcamp was very satisfactory for the Strictly Come Dancing Christmas Special (2002-Present) winner of 2011. She reduced 4 inches of extra fat from her waist. Apart from losing the weight, the camp helped her to be mentally stronger. She was up at 7 in the morning and worked hard till bedtime. The activities helped her to be in a good head space. She also liked seeing other campers lose up to 14 lbs and it boosted her morale.
The Aftermath
The versatile actress also thinks that the bootcamp helped her adopt many good habits. After coming back from the camp, it's become easier for her to lose weight and stay in shape.
Healthy Tips for Charlene Brooks Fans
If you are a fan of Charlie Brooks and you want to adopt some of her healthy habits, then the below mentioned tips shared by her and collated by Googtoknow.co.uk will certainly help you.
Planning the Meals Helps
The first tip Charlene shared in the past via Instagram is that you should always plan your meals ahead. It will help you stay on track of eating healthy foods as you can easily take healthy options such as homemade soups, and pasta salads with you to work like she does.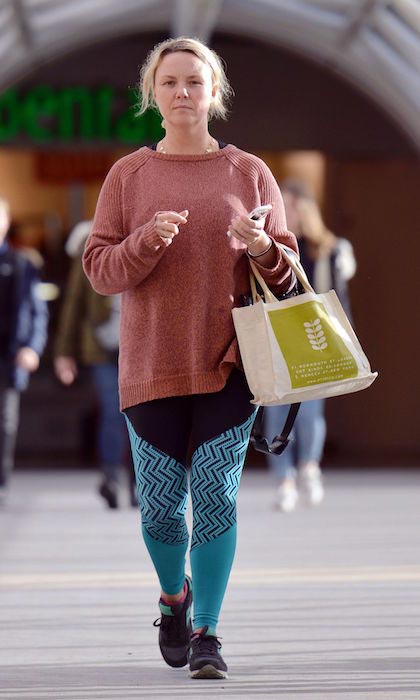 No Regrets
If the gorgeous woman eats a bit of chocolate or buys take away food, she never cries over it. She accepts that it's not the end of the world. She starts afresh the next day. So if you have indulged in a not so healthy food after long, then don't beat yourself over it. Forget it and try not to repeat the same mistake anytime soon again.
Mornings are the Best for Workouts
Brooks likes to start her exercises earlier in the day because she knows she might not be able to work out later on. She also tries to put in all her energy in the exercises she does to get great results and have a good start to her day.
Squeeze in the Workouts Whenever You Can
The winner of I'm a Celebrity…Get Me Out of Here! (2004-Present) tries to work out on a busy day too. She used to jog during her breaks in the studio rather than reading a book or napping. You can certainly take a leaf out of your book and fit in a small jog whenever you get a chance to get out of the office for a few minutes.
Well, after going through the latest workout and diet secrets of Charlie Brooks, we can only say that the Boot Camp was a great idea. She is not the only one to get benefitted from it. Recently we have seen a lot of celebs going for boot camps. Prominent names include Irish model Nadia Forde, English singer-songwriter Ellie Goulding, Danish model Nina Agdal and many others. It seems that the boot camps are a great way to discipline the celebs and common people alike, don't you agree?