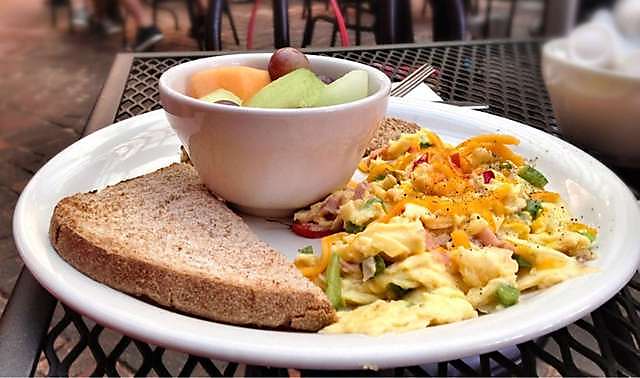 Obesity is a very common problem, millions and trillions of teenagers and adults are suffering from it today. Crafted by Frank Gotti Agnello, reality TV show star, The Gotti Diet program is an incredible diet plan. Gotti took help of his fitness expert, doctor, and mother for writing down wonderful diet solution. Gotti, who is a teenager, transformed his body and life by using his own diet program.
What is The Gotti Diet?
Gotti diet is an outcome of a successful self-experiment. It is a low calorie, low carb, high protein diet solution. Unlike other diet programs, it's not some hard or restrictive diet program. You won't be forced to eliminate several foods from your diet regime. You just have to be prudent about the consumption of sugary foods and refined grains, and learn how to consume them in moderation.
The program requires nothing much from its dieters. They are just supposed to use their sense of humor, and stay disciplined about exercises, and in no time, they will be able to witness them in slim frame of body, which they had always dreamed about.
How The Gotti Diet Originated?
Gotti was 255 pounds at a very small age of thirteen. Not only was he obese, but was also suffering from terrible diseases such as high blood pressure and others at such a tender age. His doctors had almost given up on him.
The Gotti Diet program came up as a result of frustration of a teenage boy who had to go to a reality TV show along-with his family. But he was too hefty at that time. He didn't want to portray the picture of a big and hefty guy of Gotti's family in front of the world.
So, he started figuring out various foods, exercises, and other guidelines which are crucial for a dieter to follow to bring his /her body in slender shape. He dedicatedly followed the meticulous diet solution which he had crafted on his own, bearing in mind different kinds of problems faced by fat people. He lost massive eighty pounds in a year while adhering to his plan.
Work Mechanism of The Gotti Diet Plan
The Gotti Diet plan is not at all an intricate or complicated plan; it rather is a user friendly plan. Youngsters specifically will feel inspired to lose weight and will learn how they can live healthy and addiction free life, and also can secure healthy and blissful future for them. The diet program has seven easy to follow steps, let's have a look at them.
Step One
Step one tells the dieters to accept the fact that they are overweight. Unless you will acknowledge your obesity, you won't be able to move ahead with any weight loss program. Gotti reckons there are so numerous bulky people out there who simply discard the fact that they are overweight, doing so keep them in doom forever. Once you approve you a fat guy, you feel inspired from within to bring yourself in better shape.
Step Two
Step two seeks you to take assistance of your family and friends. Both of them can make the process both easy and fast for you. There are several instances, when you might feel tempted to consume high calorie and unhealthy foods. Tell your benefactors in advance to stop you instantly whenever they find you consuming unhealthy foods. Their support can help you in reaching towards your weight loss objective faster than anything else.
Step Three
Follow holistic approach but still treat your mind and body as two separate entities. Just move on with the rhythm of time and don't expect rapid results. Your body seeks time to lose weight as it did to gain weight. So don't get restless and stay in high spirit.
Step Four
Gotti recommends his dieters to maintain a diary where they can pen down all the foods they consumed in daily routine. Doing so will help them know for how many days they followed the diet plan exactly in the same way in which the plan has asked them to. The Gotti plan is full of directions and guidelines.
You will get all kinds of guidelines such as what amount of protein, carbs, and fats you should consume in a day and at what time. In addition to that, special techniques suggested by Gotti will tell you how to shield yourself from peer pressure regarding the consumption of unhealthy foods and beverages.
Step Five
Step five will inculcate healthy eating habits in you and will tell you how to make better choices of healthy and nutritious foods. Mostly at the time of socializing, you need to pretend that you are suffering from high fat sensitivity so as to successfully switch to healthy foods such as mixed salad, fruits etc.
Step Six
Stay active and engage yourself in as many outdoor activities as you can. You are the most powerful being of this planet, so don't let machines overpower you and control your life. More you will let that happen, more helpless you will feel and more diseases you will invite for your body.
Step Seven
Make amalgamation of weight lifting with cardio workouts. Resistance training will build your muscles, sculpt your body and will make you more powerful.
Workouts in The Gotti Diet
Being a very realistic and practical diet program, workouts have been given utmost importance in the program. Apart from emphasizing a physically active life, Gotti also accentuates the inclusion of aerobics and strength training in routine life.
Gotti contends, your daily physical movements or agile schedule are insufficient to meet physical needs of your body. You need to withdraw time specifically for weight lifting from your busy schedule to burn calories and trigger weight loss process in your body. Thirty minutes in a day have been considered vital to stimulate fat burning process in you.
Sample Meal Plan
Let's have a look at one of the sample meal plans of The Gotti Diet.
Breakfast
You can have scrambled eggs, whole grain toast dressed with fruits and vegetables etc. in your breakfast.
Morning Snacks
You can have one fruit such as apple, grapefruit etc. in your morning snacks.
Lunch
You can have turkey sandwich, nuts, fruit salad etc. in your lunch.
Dinner
You can have grilled chicken breast, cauliflower, broccoli, baked sweet potato etc. in your dinner.