Sean McMahon is a talented actor best known for playing the role of Sergeant Brian McGonigle in the popular TV show Red Rock (2015-Present). He looks great on screen because he is dedicated to fitness and eats a healthy diet. If you are curious about his workout routine and diet plan then do check out what makes the actor look so great in reel as well as real life.
First Step to Fitness
While talking recently to Independent.ie, the star accepted that he wasn't so keen towards fitness as a kid but when he got his first job in a bank, he got a membership to local gym. It got him started towards the goal of fitness.
Career and Fitness
The versatile actor worked in sales and branding but his acting passion took him to LA where he worked at Barry's Bootcamp. He was also required to train hard so that if the trainers didn't show up, he could be able to take a class. His training was so good that he became a fitness instructor and a personal trainer of celebs like Hugh Jackman, Sarah Jessica Parker and Chris Noth. His life's 7 years were spent in LA where he learned to have a regular and healthy lifestyle along with developing a balanced approach to it.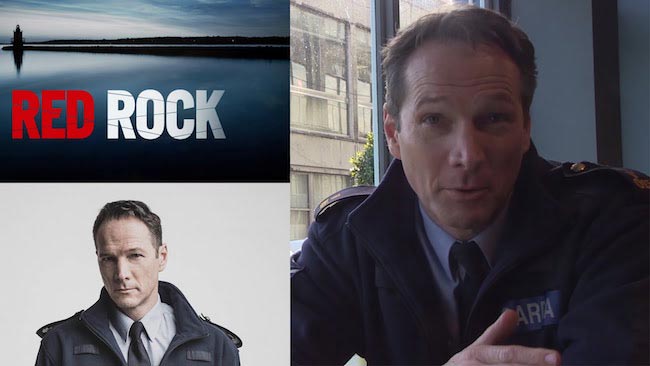 Make Peace with Your Body
The Philomena (2013) actor knows his body and how to step up his fitness regime if a role demands it. But he is also happy with the body he has been given. He advises you not to pine after a body that is not yours and to make peace with your body.
Workout Routine
The workout routine of the celebrity includes exercising at least 3 times a week. If he is working towards changing his body for a role, he works 5 times a week. He was earlier dedicated to doing high impact workouts but aging has forced him to stick to low impact exercises these days. The exercises he focuses on include walking on a high incline at low speed for lower body strengthening, using a rowing machine at high intensity for toning upper body and doing weight training. Heavy weights are used by him for strength and lighter weights are used for sculpting. He also focuses on yoga as a stretching and mobility exercise routine.
Diet Secret: Eat Everything in Moderation
The Irish hottie liked to eat everything from chicken breasts to broccoli and even brown rice for reducing body fat and boosting lean muscle mass. But now, he likes to eat everything in moderation. He listens to his body and chooses only those foods that suit him. He even likes including good fat and the proper amount of carbs in his diet.
No Deprivation
Nicky Giblin of the Broadway production of The Seafarer (2006) believes in reducing high sugar levels and staying away from bad carbs but he never denies himself an occasional treat. He is a fan of dark chocolate that has 75-80% cocoa. He also thinks that denying oneself any food will harm your psyche and you may crack some day and eat a lot of rubbish foods. So, don't deny your body if something is deeply craved.
Diet According to Roles
When the great looking actor has to change his looks according to roles, he changes his diet too. For instance, if he needs to lose weight, he will stay away from bread, desserts and pints before he hits the gym.
Fitness is Important for Actors
The gifted actor admits that every actor should be conscious of his or her body and what they can do with it. An actor has to take care of the body like a singer does for his voice as body shape really matters for actors.
Diet Plan
The detailed diet plan of the former celeb trainer is given here.
Breakfast
Sean starts his day with a pint of cold water and then eats three scoops of oatmeal created with half water and half of skimmed milk. He also has fruits for breakfast by adding in a banana and some blueberries. He also has some nuts to go with it. On some days, he just has a black tea, 3 scoops of muesli and full-fat Greek-style yogurt.
Morning Snack
After a filling breakfast, he snacks on healthy options like nuts, an orange or an apple with some water as a mid morning snack.
Lunch
McMahon has some chicken or fish in lunch and complements it with steamed or raw vegetables. He then has a dessert of dark chocolate and some water. During summers, he eats salads that are rich in proteins along with light carbs and healthy fat filled vegetables such as avocado.
Evening Snack
He likes to have a few cups of tea, nuts and fruits in the evenings.
Dinner
The capable actor cooks his own food at dinner time and it's usually a mixture of fat, carbs and protein.
Night Snack
Before going to bed, the TV personality likes to have some cheese or yogurt before 9 pm. He also tries to drink hot water with lemon each morning and every night to clear his system and negate the effects of sugar.
Wish to know more about the Irish star? Follow him on Twitter.