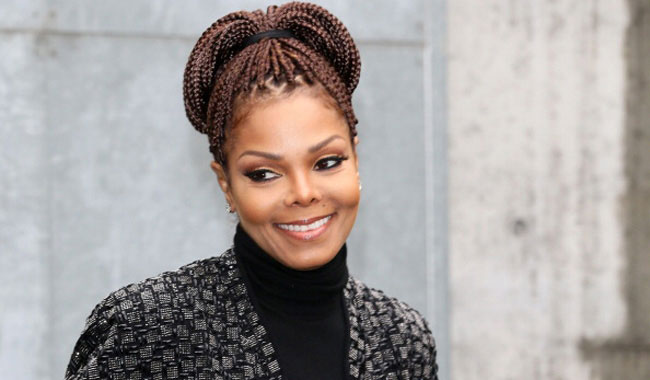 Poised look, incredible panache, Janet Jackson is a well-known American recording artist and actress. Due to her spectacular transformation, the phenomenal star has lately been part of media gossips. After shedding massive sixty pounds from her body, Janet is in the best shape of her life.
Being naturally voluptuous, weight has always been a struggle for the elegant star. She has been through countless transformations in her life and maintaining slim body shape had seldom been stress-free for Janet. However, the biggest challenge in front of the sensational star came when she went to 180 pounds for her role in a movie, Tennessee.
And what made her even more pitiable was, the movie, for which she allowed fats to find enormous room in her body was given to the singer, Mariah Carey. It only left her doomed and regret over her overweight body. Her thighs, hips, and stomach, in particular, had got overpowered with fats. And due to being bulky, she was on the verge of becoming a victim of diabetes. However, before the diseases could knock on her door, she eliminated its root cause by torching all the unsolicited pounds from her body.
Janet Jackson 2014 Workout Routine and Diet Plan
Janet Jackson Diet Plan
Having suffered from the plight of being overweight, Janet was prepared to do anything and everything to attain slimmer body shape. However, starvation and fad diet programs were off from her list. While keeping a check on her tendency of emotional eating, Janet swore by portion-controlled diet. She shares; emotional eating so far has been the biggest obstacle hampering her way to the slimmer body.
Her nutritionist David Allen had her eat varied kinds of wholesome and nutritious foods. He allocated her diet plan in five small meals in a day, in which she consumed green and leafy veggies, nuts, seeds, lean proteins, etc. Her calorie consumption during the while altered from 1150 to 1450 calories in a day. As per her body statistics, the calorie consumption was apt to energize her without making her feel deprived. Resilient to melt surplus pounds, Janet religiously dedicatedly followed the restrictive diet program and within four months and so, results were apparent.
However, after dropping significant weight, she reached weight loss plateau and failed to see any more reduction in her weight. Without being panicked by weight loss plateau, the stunner followed rather a judicious approach and kept abiding by wholesome foods. She knew the fact since she was growing older; it naturally was not going to be flawless to strip off stubborn fats. The lady in her late forties waited and before long, past the gap of two months, weight loss automatically resumed.
Janet Jackson Workout Routine
Since weight loss with the aid of diet alone is not feasible, Janet embraced workouts. While being monitored by her personal trainer, Tony Martinez, the beautiful star practiced workouts six days in a week and ninety minutes in a day.
Strength training and cardio workouts were the main exercises executed by her. She performed diverse exercises with stability ball and resistance ball to condition as well as enhance the number of muscles in her body. Strength training not only sculpted targeted parts of her body but also revved up her metabolism. And among cardio workouts, she banked heavily on running, sports activities etc.
Healthy Recommendation For Janet Jackson Fans
Janet Jackson indeed has set an inspiring example in front of all her fans who complain of being bulky and consider aging as their stumbling block. No matter what age you are, should you embrace wholesome foods and refrain from fat fostering foods, you can bring significant reduction in your weight.
You can begin by inculcating protein-rich foods in your breakfast. Protein-rich foods not only catalyze muscle repair and muscle building process, they also keep you contented for longer duration of time. Besides that, they keep your metabolism at work and improve its functioning.
Green tea is an amazingly effective food, which melts pounds from your body by eliminating toxins. You can swap your bed tea with green tea and secure radiant skin with sleeker body. Besides that, there are numerous people who are lean but due to being victim of bloating, they look pale and unhealthy. To cure bloating, cut the consumption of salt in your diet. Since both your face and tummy tend to retain maximum water, they will stay thin in the dearth of salt, giving you a slender and refreshing look.