Since the day she released her book, Live a Beautiful Life, Jesinta Campbell, who is a hot Aussie model has been gaining a lot of attention. The best part of it all is that she has never been shy about offering advice to people. She has a bit of advice on everything, be it sleep, hydration, workouts, diets, rest days, and even how to deal with bullies. Have a look at all that useful advice right here and learn from it.
Exercise on a Regular Basis
The first and the most vital advice shared by the flawless beauty is that you should exercise on a regular basis. It will improve your overall well-being and you'll never lose your breath while going up a flight of stairs. It would also make you feel more comfortable in your preferred pair of jeans and not let you feel exhausted especially when you do little things like taking your dog for a walk. These little occasions of happiness would make your life more fulfilling and worthy.
The Diet Advice
The diva doesn't believe that there is any quick fix or a swift diet that will make you healthy. It's all about finding what works for you, where your body sits naturally and maintaining that. You should not slave away to be someone you are not. You should also not consider healthy eating to be a chore. It's a great idea to experiment in the kitchen and invite people to your home to eat healthier foods just like you. (Maybe you'll motivate them to eat healthier too!!)
Water Works Wonders
Like many celebrities, the wife of professional sportsman Lance 'Buddy' Franklin believes that hydration is vital for having a healthy body that performs optimally. If you wish to increase your water intake but can't do so, then she suggests that you opt for drinking a big glass of water as soon as you wake up. You can also add some apple, lemon, berries and mint to it as it will make it taste better. When you increase your water intake, you will get benefits like better skin, brighter eyes, and improved focus as well.
Take Rest
The hottie says that she made the mistake of not taking breaks and didn't pamper herself a bit in the earlier times. Now, she has realized that you need to relax and rest to ensure that your body performs its best. You should work out hard on some days but on the others, you should give complete rest to your mind and body. Working out but not giving your body some rest will do you no good.
Don't Shoo Away Mental Health Issues
People often make the mistake of thinking that their mental health issues can be ignored. You should always keep an eye on your mental and emotional health. Do not bother about the stigma related to mental health issues because it would let you down. Just seek professional help and don't think that your mental health issues would go away by themselves or you can handle them by yourself. (The chances of either of these happening are really low.)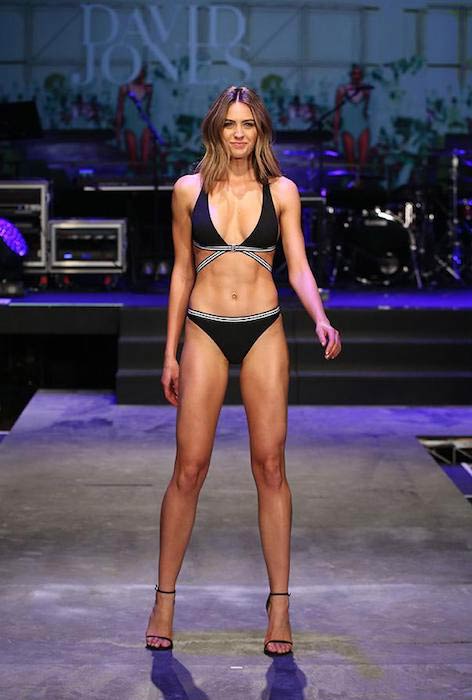 Find a Natural High
Using drugs or binge drinking will never do you any good. The author says that you should find a natural thing that makes you feel good. It can be anything from walking in the sun to swimming or even doing any outdoor activity. Find the things that make you feel good and create your own ways to enjoy life.
The Work-Life Balance
Many people make the mistake of saying yes to every professional opportunity that comes their way. You must not do that. It will make it difficult to find the right work-life balance. Just remember that working hard is important but so is spending time with family. Your focus should be to achieve success at work, but always make time for people who love and care for you.
Sleep is Vital
The gorgeous model thinks that sleep is one of the most undervalued assets. If you aim for at least 8 hours of sleep a night, it will help you in maintaining optimum health & wellness. You should know that no one likes a tired or grumpy person, so don't be like that.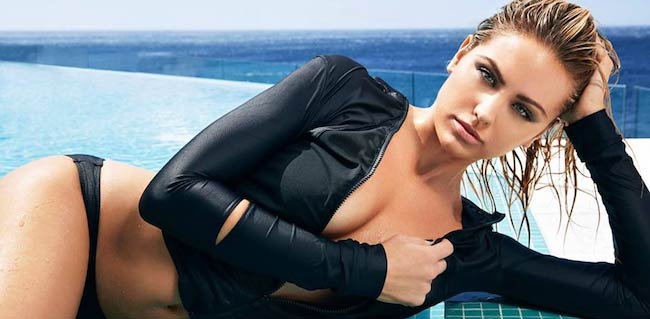 Learn to be Kind
The OK Magazine reports that the TV host wants people to learn to love themselves. No one is perfect so you should be yourself rather than copying anyone else. She also wants you to try to be the best version of yourself. It's good to have people who inspire you but do not copy them blindly. Also, do not compare the haves and have-nots of your life with other people as you will never be happy this way. Aim to be a happy and confident person who is not imitating others.
Let Go of Phones for a While
A simple thing you can do to relax completely according to beauty pageant titleholder is that you should put your phone down for an hour. It will help you to be completely present in your life and appreciate it more.
Tips on Staying Motivated
To stay motivated to achieve new goals related to your personal life, professional life, and your wellness goals, you should remember to work very hard. Good things will always take time and work. Be deserving of the things you want. (The seed you sow would give you the result you expect, right?)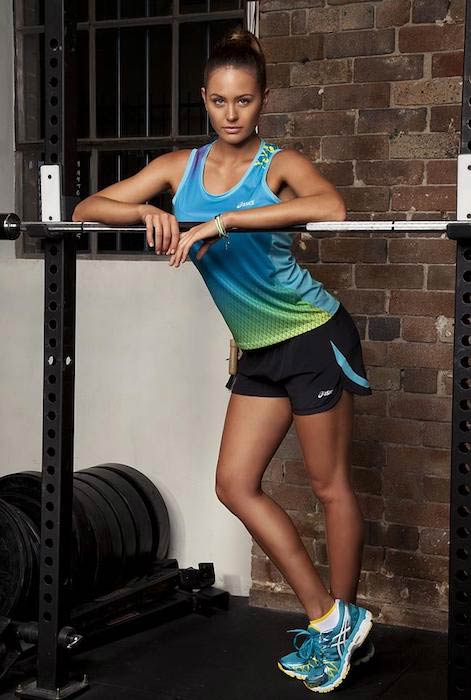 How to deal with Bullies?
While talking to Vogue, the former Miss Universe Australia stated that you should be strong and never succumb to the pressure put on by bullies. Just be your own person and don't bother about things much, especially when you are at school. If someone at work is bullying you and hindering your work, you should learn to stand up for yourself.
What did you think about Jesinta Campbell Workout and Diet Advice for Fans? Was it worth your time? Do let us know by commenting below.
For more such useful advice, you can follow the celebrity on Facebook and Twitter. Also, have a look at her latest workout routine and diet secrets over here to get inspired!!