Born on January 31, 1981, Justin Timberlake, a famous pop singer and actor is known worldwide. This American star has always stayed in an impressive shape. His physique is well proportioned, not too lean and not too muscular. His body is the best example of what young fair sex look for. Many working men wants to remain in a good shape but doesn't want to be the owner of a big bulky body and hence, strives to make their body like Justin.
If you are also aspiring to possess a great physique like Justin, then the following workout plan along with the diet plan will be a great help to you.
Justin Timberlake Workout Routine
Workout plan of Justin Timberlake to make splendid physique look more elite
Justin preferred to have a toned body with slim waist, broad and muscular shoulders along with proportionate legs and arms, so he added muscle mass to arms, shoulders, upper chest and back. He not only exercises in the gym, but also does dancing and participates regularly in sports.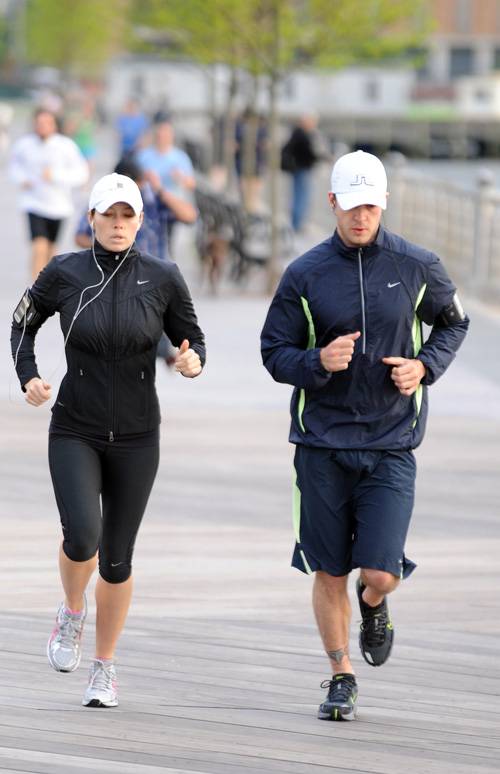 Justin has well built, and defined abs. He made his abs by performing workout, which employs intense gymnastic style of high tensions. He does not believe in doing exercise every day, so he works out only 4-5 days in a week and on rest of the days, he indulges himself in dancing and various outdoor games like basketball. Outdoor games help him to maintain his body shape by distributing equal pressure all over the body.
He performs cardio workout, which burns the extra fat from his body, especially from the abdominal area. To lift his body and bring the perfect shape, he do crunches and sit ups. He is not specific with his style of crunches, he do it with / without the mat.
Justin Timberlake Diet Plan
Dietary plan followed by Justin Timberlake to maintain his incredible physique
To flaunt your toned body like Justin, you need to make a diet plan which does not add extra fat to your body, but supply sufficient energy and carbohydrates needed by your body to keep it going and do the day to day work. The pop star takes his meals five times in a day at regular intervals to supply the required amount of energy. He follows general instructions very strictly like he does not take junk foods, and avoids food which does not contain fibers and natural minerals required by the body. He drinks lot of water daily, which is good for skin and helps in making you feel full for longer.
He has distributed his five meals in the following categories:
Breakfast

 – Justin takes oatmeal, which contains necessary carbohydrates, 3 boiled eggs which gives the exact amount of needed protein and a glass of fruit juice in his breakfast. His morning meal shows the perfect blend of balanced nutrition, which is required at the time.

Lunch

 – In order to increase his muscle mass, Justin consumes extra protein by including protein shake and boiled spiceless chicken chest in his lunch. He also takes rice to complement his afternoon meal.

Snacks

 – We generally prefer to have spicy and tasty junk food as our snacks, but Justin does the opposite. He takes 4 slices of brown bread without any extra fat (in the form of butter), 3 boiled eggs and to add calcium, he takes a glass of milk.

Dinner

 – Justin takes 2 slices of brown bread, one boiled spiceless chicken chest and salad in dinner. This dinner plan accomplishes his essential requirements, and salad adds extra fiber, which is required to maintain his digestive system in a perfect mood.

Snacks

 – Before going to bed, Justin prefers to have a small snack trip, which constitutes a glass of protein shake and again 3 boiled eggs.