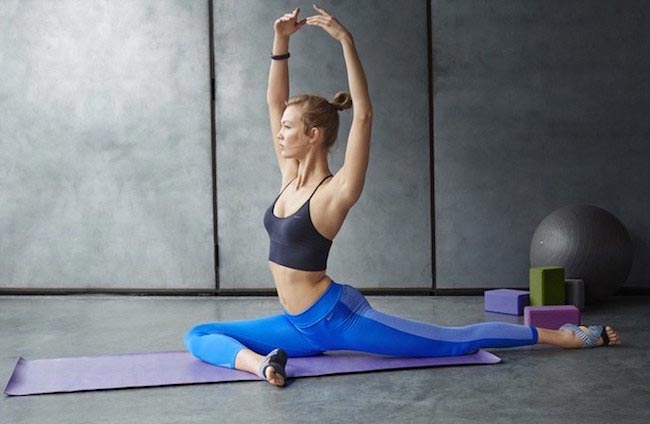 Karlie Kloss is a renowned American model who kicked off her career in modeling as a teenager. She soon became the face of famous brands like Nike or Victoria's Secret. She has been into modeling for many years and has made a special place for herself in the industry. Often, she has to wear sexy outfits and display her body which means that she needs to be consistently fit. In order to stay fit, she likes doing a few sweaty workouts and eating clean. What workout routine and diet plan helps her to look so amazing? Let's find out.
Being Active
While talking to Women's Health Mag, the diva admitted that she remains active most of the times. She doesn't like to sit in a single place for long. Karlie also has to learn to be comfortable in places that aren't her own because she has to travel a lot and stay at different places in the world. Learning to workout at places that aren't her preferred classes or sleeping soundly in another bed are some things she taught herself. After all, she can't afford not exercising when she is traveling or not get ample amount of sleep as it would ruin her fitness levels.
Diet Plan
The diet plan of the fashion model is not very complicated. She has learned to eat clean, no matter whether she is in Paris or in L.A. She is also strict with her diet but has left some room for diet indulgences. The hot model cooks her meals as often as possible in a clean manner by using only fresh ingredients.
Her mornings usually start with having some scrambled egg whites or an egg white omelet with spinach, feta, and avocado.
In lunch and dinner, she sticks to fresh veggies and fish items.
Karlie's Diet Before a Fashion Show
Before any modeling assignment, she takes extra caution while having sweets and tries to avoid them or limit their intake.
Diet Indulgence
The businesswoman likes sweets so much that she has even launched her own cookie line. She says that indulging and living life your way sometimes is a good thing. It's a great thing if you are getting all the nutrients in your meals so when you indulge a little, it should not make you guilty. If you have a bit of Ben and Jerry's after a healthy meal, you should consider yourself worthy for it.
Contrary to the popular belief that one should exercise extra hard after he or she has indulged, the sexy lady suggests that you should eat healthily and exercise most of the time. It will negate the need to hit the gym harder after you have indulged a little. She is also against the concept of starving yourself to stay fit. She wants you not to try it as it will only make you unhealthy.
Maintaining the Balance
The Chicago-born ensures that she maintains the balance between living a healthy life and indulging at times. She also tries to workout despite her busy schedule.
Workout Routine
The BFF of Jourdan Dunn likes her workouts to be fun and involve a lot of sweating. Her preferred workout method is dance cardio. She attends dance cardio sessions at AKT (when she is in New York) which combine body weight exercises and high-intensity cardio intervals. She says that by the end of every session, she is completely drenched in sweat. It's the most gratifying feeling for her.
Workout Routine When Busy or Traveling
When the runway model cannot get to a class due to her busy schedule, she likes to workout by putting on her tennis shoes, putting on her headphones and running slow for 5 miles. When she is traveling, she works out by using the AKT app. (It's a great idea, we must say!!)
Workout Benefits
The tech entrepreneur thinks that workouts are the best gift a person can give himself or herself. It's a therapy that releases your stress and reminds you to breathe.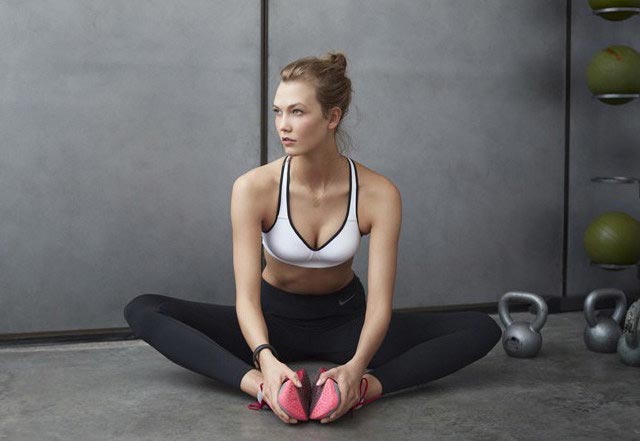 Workout Before a Shoot
The vegan baker likes to workout before her fashion shows as it helps her deal with pre-show jitters (Yes, she still has them). Breaking a good sweat helps her to feel less anxious and more energetic. She always likes being a part of the fashion week as she considers it to be like a giant family reunion. She also looks forward to it all the times but gets nervous before every performance too.
Her Friends
Having good friends is essential for the international supermodel (She is a close friend of filmmaker Casey Neistat, Taylor Swift and many others). She says that her friends are her support group and she can rely and lean on them no matter what the situation is. The stunner says that she is lucky enough to have made friends with many amazing women and she hopes that they will be in her life forever, reports People.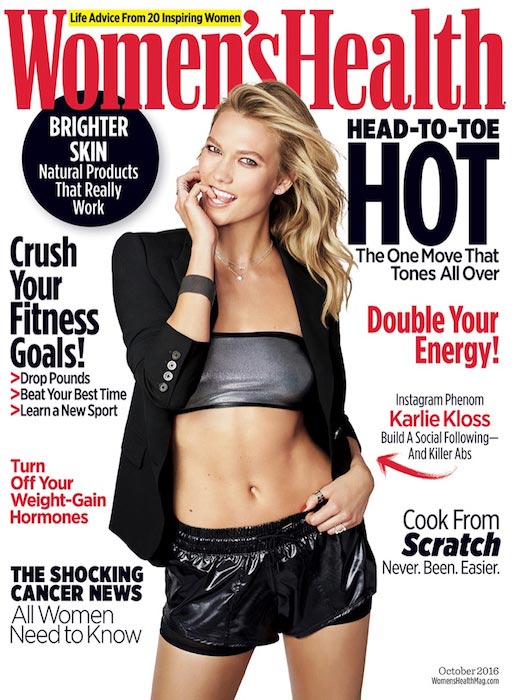 Her College Experience
The avid programmer joined the New York University last fall and she wants to keep growing, keep learning and keep challenging herself. Karlie says she wants to be a student for the rest of her life and learn new things without giving up modeling as she loves the profession too much. She would love to do modeling for as long as people want her to.
Being a celebrity on campus isn't much of a worry for her. She says that some students consider her to be a professor while some consider her just another student. Some recognize her, but she is not smothered by attention at the university and has even made friends. She likes the fact that in New York, everyone is super anonymous. A celebrity can just walk down the street and live his or her life. (That's amazing, isn't it?)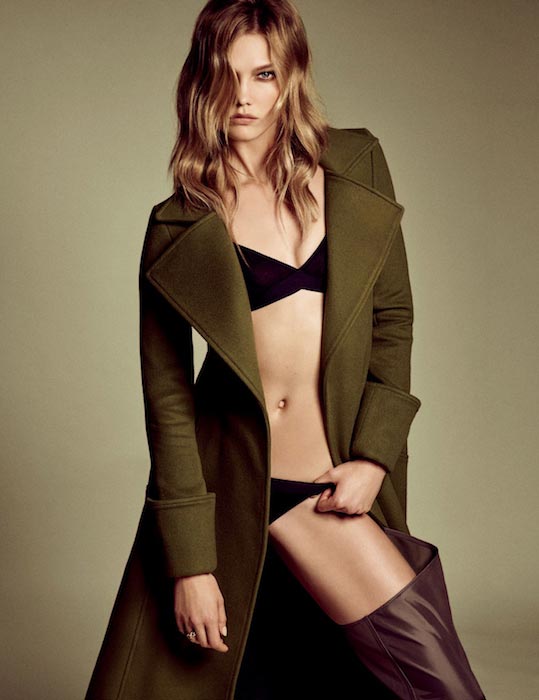 Don't Limit Yourself
The girlfriend of Joshua Kushner (who is the owner of investment firm Thrive Capital) accepts that she faked confidence in the earlier days of modeling. She became confident with time. Karlie also appreciates the role played by her family and friends of her hometown in boosting her confidence levels.
The blue-eyed beauty says that modeling gave her the chance to see, absorb, learn, and to keep dreaming bigger. She wants every woman to keep dreaming big too. Kloss believes that no woman should limit herself. You should dream big and follow your dreams to achieve everything you ever desired. (And we agree with her!!)
Did you love the workout and diet secrets of Kloss? Don't forget to follow her on Facebook, Twitter, Instagram or YouTube. You can also check out her previous workout routine and diet plan.