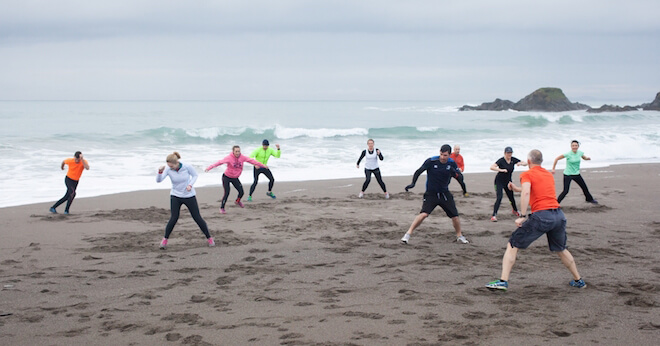 Only some women who are blessed with an amazingly trim body put in a lot of effort in maintaining it. Famous Irish TV presenter Kathryn Thomas is one of them. She works hard to maintain her fitness levels, but rarely compromises on an urge to have some wine or a few nibbles on dark chocolate. So, how does she manage both? What are her workout and diet secrets? Read on to know.
Her 80/20 Approach
The RTE star is very honest about her health secrets. As reported by Irish Mirror, she likes to follow an 80/20 approach as far as her health is concerned. She follows her diet and workout routine 80% of the time which includes following it on the weekdays. But she slacks off a bit during the weekends which imply the 20%. It's not that she doesn't like to workout on weekends, but she indulges a little in wine after sweating at a run.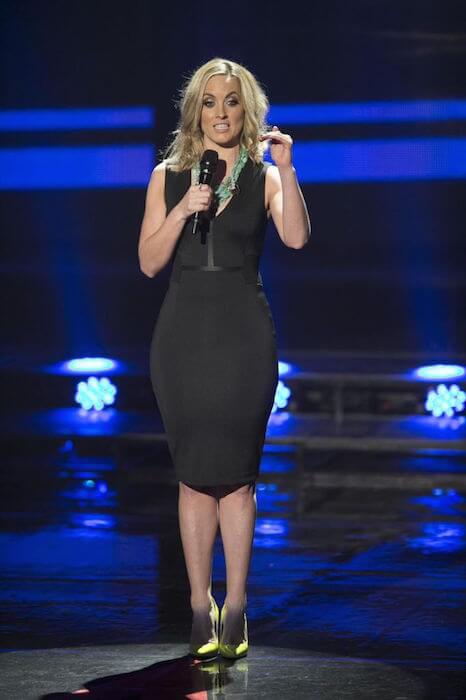 Her Diet Plan
The initiator of Pure Results Bootcamp was also very forthcoming with discussing her diet plan. She stated that her breakfast varies from berries with coconut, milk, yogurt to porridge with flax seeds to fruit and veg smoothies. She may also opt for blueberries, walnuts, chia seeds, yogurt and maple syrup breakfast. She also likes including eggs in the breakfast menu. The snacking time usually includes nibbling on homemade protein balls that are always made with raw cacao powder, desiccated coconut and dates or hard boiled eggs. Apples are another snack, she prefers.
Kathryn likes to have a fulfilling lunch that mostly includes sweet potato and salmon fishcakes or a vegetarian curry. She also has a fondness for eating chicken and salad for lunch. Her day ends with cool dinner options like barbecued chicken breasts and some fresh salad or some salmon and fresh vegetables. The pretty lady also adds that she drinks at least 3 liters of water per day to stay fit. Her indulgent food option is having two small bites of dark chocolate during the evenings. She also likes to include almond milk in her diet.
Her Health Journey
The Carlow native has admitted that she was an overweight girl when she was into secondary school. Then, she switched to a school where sports were mandatory and her life changed. She spent four or five days a week playing basketball, football, hockey and developed a liking for running as well. Her health journey had a hitch when she went to college as she didn't concentrate on exercising at all during that time.
Things changed again when Thomas did a sports show named Rapid which included Dublin GAA legend, Jason Sherlock. The show needed her to do rally-driving or bungee-jumping which motivated her to get back to exercising and she hasn't given up exercising since then.
Her Indulgent Journeys
The Voice of Ireland star has admitted that she likes taking time off from her fitness routine. During her break, she indulges in the luxury of not doing anything, eating chips and drinking wine. After some time, she realizes that she has put on some weight (seven or eight pounds, maybe) and then, she'll work hard to get back in shape by eating clean and working out regularly.
Her Workout Routine
Kathryn trains two days every week with Siobhan Byrne in BodyByrne Fitness. She never forgets to take her dogs for a walk, twice everyday and does a run through the city with her boyfriend Padraig McLoughlin two times a week. The master of sexy voice has a special liking for lifting weights, squatting, bench pressing and running.
Her Health Experiences
The popular TV presenter has also shared her journey of visiting health retreats. She said that she did yoga retreats in India and Ireland, did hiking in the US and has taken numerous cycling as well as swimming holidays. All these retreats kept her on her toes and she really felt great after every such journey.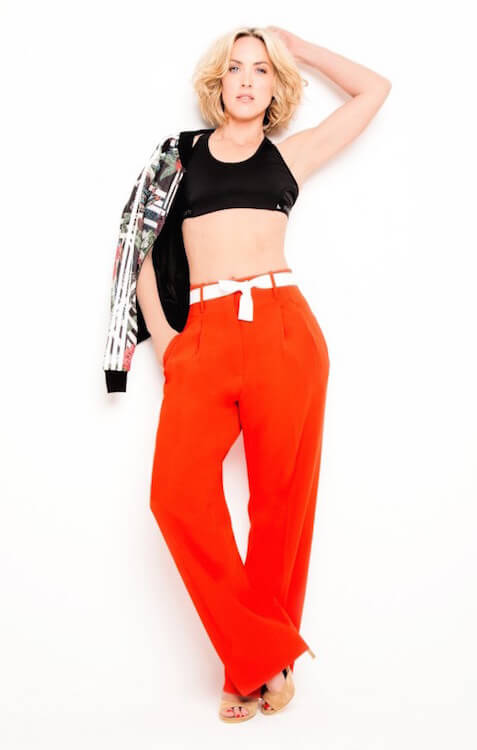 Her Health Tips for Fans
Kathryn believes in sharing her knowledge with everyone. That's why, she has given some amazing health tips that will come in handy to those who are serious about their health and wish for a change.
Use Fitness as a Habit: The Voice host suggests her fans to include fitness in their daily routines by adopting some chores that require physical activity. She uses walking her dogs twice everyday as a chore that helps her stay fit and active.
Listen to Music while Exercising: As mentioned before, the trim gal runs two times a week throughout the city. She does that by putting on earphones that help her to stay engrossed in music and enjoy her runs even more.
Always Include Weight Lifting in Your Routine: She advises people to lift weights to stay healthy and toned as they are an excellent fitness equipment.
Focus on Upper Body and Lower Body Simultaneously: Spend one day every week in making your upper body strong by doing chest, shoulders, triceps and back exercises. Concentrate on lower body exercises the next day to keep a balance.
Get Rid of Your Fears: Thomas also said that she understands that many women feel afraid to don a bikini during summers. Her advice to such women is to be confident in their bodies as it will make things easier.