Celebrity Trainer Kayla Itsines 'Early 2018' Top Fitness Tips
Kayla Itsines is one of those fitness enthusiasts who aim to ensure all their followers get healthy in a simple way. She started off with being a social media star but now has an empire, a fitness app and two books to her credit. Her success is the biggest testament to the fact that you don't need to try weird fitness methods as you can be fit by following a healthy lifestyle and changing your daily habits. Have a look at some of her top fitness and diet tips right here.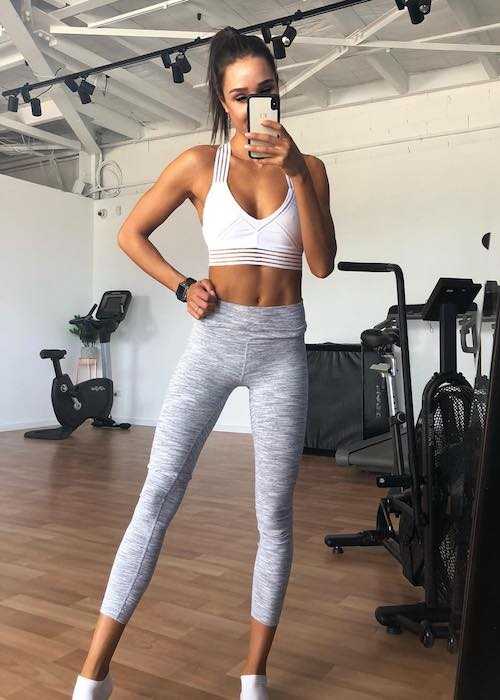 How to Get Fit in 2018
The beauty says that if you want to get fit, you should write down how to achieve your micro goals such as running every day before breakfast or signing up for a fitness class, etc. Don't just set goals, ensure that you have a plan of action to implement them.
Preferred Moves
Some of the moves she likes are burpees, ab bikes, tricep dips, lunges and walking. You can start with these basic exercises and make things tough later by doing a high number of reps for each.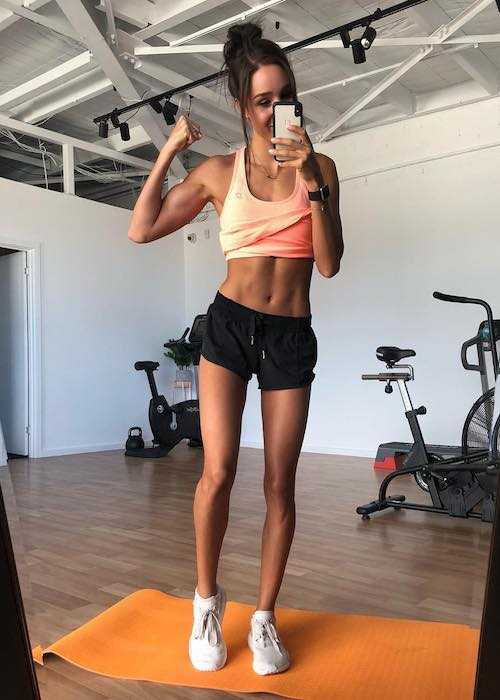 Fitness and Travel
Try not to change your fitness pattern and get a good sleep. Take stuff like a green powder or a tea with you so that you don't break healthy habits like having a healthy tea over sugary drinks. Go for healthy foods wherever you are and stick to simple foods that are available globally such as wraps.
Always ensure that each of your meals has a right combination of protein, fats, and carbs.
Keep Challenging Yourself
If you do the same workout daily, your body will get used to it, and you will not feel challenged anymore. To avoid that, you should try different exercises in a week like surfing, hiking, weight training, etc. Keep your body guessing, and you will see results.
Schedule Workouts Properly
In 2018, make a habit of writing your workouts on your calendar and never skip them just because you had work or something else came up.
Diet Advice
If you want to have a healthy diet, just stick to eating healthily, and there will be no need to cut things out or eliminate any ingredients. Make sure you have a healthy mindset about food as well.
A Two-Part Breakfast Method
The Aussie says that you should try to maintain your energy levels through the right foods and can go for two breakfasts.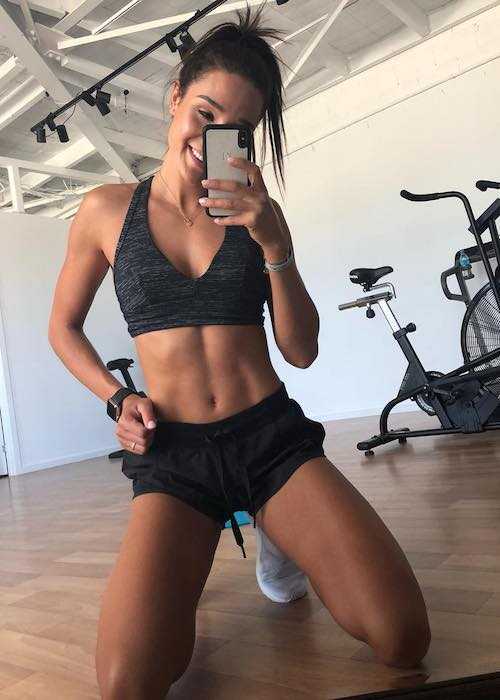 Diet Plan
Kayla Itsines' diet plan is mentioned over here.
Breakfast
She has breakfast in two parts.
First, she has an egg on toast with some green tea and then she goes out.
When she returns, she has foods like a combination of cream cheese, blueberries, and honey on rye bread.
Morning Snack
The successful fitness mogul snacks on yogurt and fruit.
Lunch
In lunch, she sticks to a combination of protein and carbs.
Evening Snack
A small can of tuna.
Dinner
During dinner, she likes quality protein and a small portion of carbs.
How to Control Sugar Cravings?
Have a cup of tea or any healthy drink to control sugar cravings. You should also never confuse hunger with boredom.
Stock Right Foods
Stock foods like mint, basil, rye bread, tuna, chili and loads of fresh fruits & vegetables.
No Supplements Needed
The fitness expert says that you shouldn't need supplements if you are eating a balanced diet. She never needs them.
No Detox Please
You should also never cut out foods or go for a detox. Holistically embrace health and nutrition, and you won't need to detox, ever.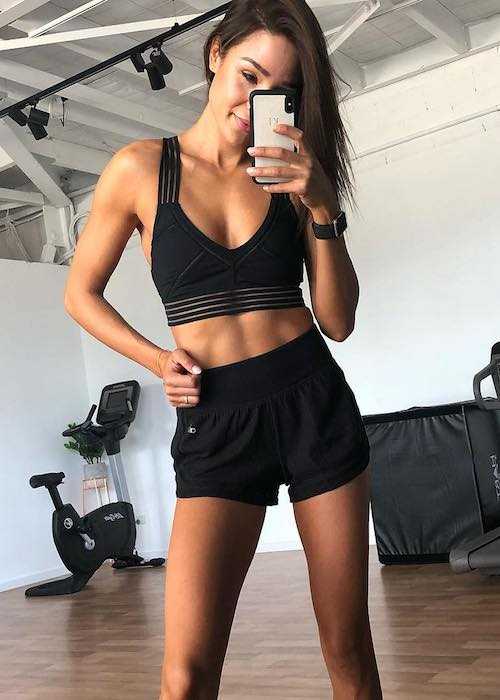 Moderation is the Answer
She says there are no diet secrets. She enjoys a lot of foods and different varieties of foods but in moderation. You just need common sense to eat healthy, nothing else.
Enhance Your Lifestyle
No Snooze
Try to get rid of the habit of hitting the snooze button. Get up when the alarm goes off and you will have more time in the day. You will get more work done and not lose the quality of sleep which is essential for a healthy lifestyle.
Give Up the Phone
You should also take longer breaks from your phone and ensure that you spend more time with your loved ones than on the phone.
Get Some "Me" Time
If you often feel overwhelmed with life, you should take some "me" time and do stuff you like; it can be anything from cooking to painting or even swimming.
Feel Good from the Inside
It is a fact that most people deal with body-related insecurities. If you are also facing the same issue, then you need to stop worrying. Always remember that stretch marks or cellulite don't matter much in life as there are more important things in life like being happy and content.
Your focus should always be to be a happier person from the inside, and you can do it by letting go of negative thoughts. Believe in yourself and people will do it too.