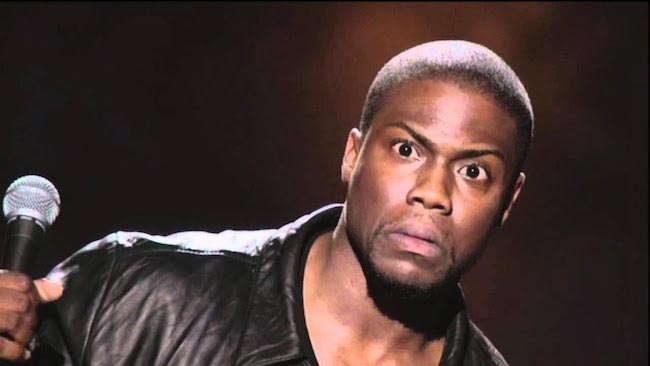 Train Insane! Kevin Hart reveals why Being a Workout Fanatic pays off!
When asked if he has a workout routine, he retorted that would be like asking a pig if his tail is curling! Considering Kevin Hart's reputation of a passionate workout enthusiast, that question was rather redundant.
Actor, comedian, writer and producer, Kevin Hart touches a new high every year be it fitness, his personal life or his career. Although, he confesses that in the past even though he worked hard, he did not have his life or his health together. Growing up, he was genetically athletic. He took that for granted. A few years ago Kevin realized that he is letting go of himself and he is working in a business where that is not excusable. People pay to see him perform and he would not be much of a performer with sub-par fitness.
Reviving his fitness regime when he hit his early 30s created simultaneous breakthroughs in his career.
The long struggle before the big break
Kevin Hart along with his brother was raised by a single mother. His father, being a drug addict was an infrequent presence in his life since he was often in and out of jail. After completing his college education from a community college in New York, Kevin found work as a shoe salesman for a little while.
He eventually moved to Philadelphia to pursue stand-up comedy full time, but it took him considerable time to get it right. Trying to imitate the leading names in comedy, Hart failed to captivate the audience and was often booed offstage. Unrelenting, Kevin decided to hone his talent by participating in stand-up comedy competitions eventually developing his own style.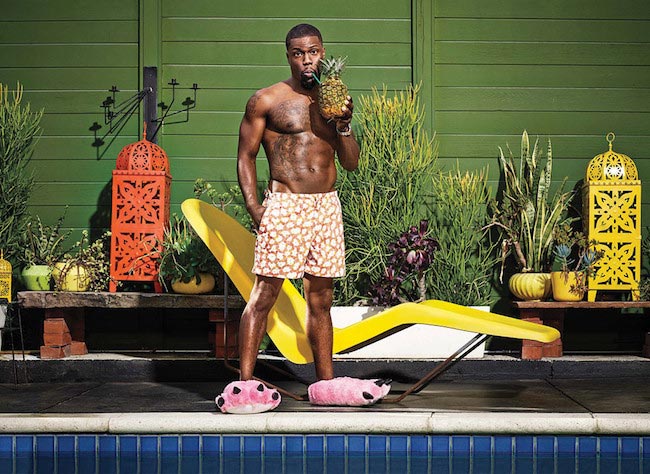 Flops and misses are a thing of the past as after nearly two decades as a comedian, Kevin Hart is considered a master-storyteller. Time magazine named him as one of the 100 most influential people in the world in 2015, and Forbes confirms that he continues to make a lot more money than the average comedian earning $28.5 million alone, in 2015.
The following video briefly deconstructs, what makes Kevin Hart such a gripping narrator and how you can steal a little bit of his charisma.
Hands full in 2016!
Kevin Hart found success in multi-starrer movie projects. He is also a big hit in storylines where he plays one half of a lead comic duo. After the success of Get Hard (2015) with Will Ferrell, 2016 started with a bang with the release of Ride Along 2 alongside Ice-Cube and Central Intelligence with Dwayne Johnson.
He is scheduled to get married for the second time in August 2016 to his fiancé, model and actress, Eniko Parrish, who also shares his passion for fitness. Kevin's voice will be featured in the upcoming animation release, The Secret life of Pets and his stand-up film, 'Kevin Hart: What Now?' will follow soon after.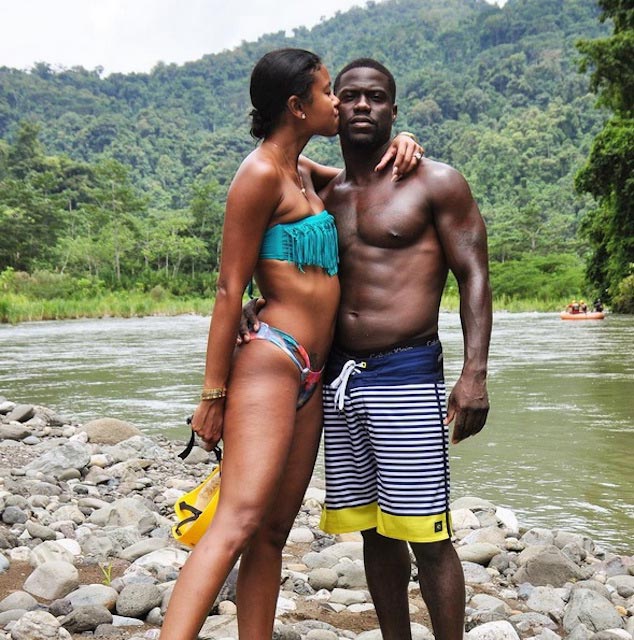 Why do you need to keep pushing your limits?
Kevin explains that with each passing year, we unknowingly place larger demands on our body. Working 14 hours or more, six days a week, Hart has to travel a lot, sit for long hours to finish his writing and there are days when he hardly ever gets any sleep. An erratic lifestyle can quickly start sucking into your peak levels of productivity that leads to fewer and fewer time zones when you feel your best.
A daily investment of 30-90 minutes of physical activity with the intention of nailing a tougher set of skills with every workout supported by sound nutrition provides a much needed anchor of discipline. It ensures sound, recharging sleep while keeping you mentally conditioned to handle stress.
Do it for those who are counting on you
To quote from an interview to LA Times, Kevin claims that, "Exercise gives you longevity." It lets you be your best for as long as possible. Dedication to a daily regimen of weight training and high intensity cardio not only gives you the body of an action star, but also builds your character and mental strength. It makes you the person that other people can rely upon. The best kind of reputation to have is one of a hard-worker.
Fitness makes you fierce no matter what your flaws are!
Hart saw success as a comedian by being open about his struggle and insecurities. Despite a short height of 5'4", he does not want it to be an excuse to have a small frame as well. He uses his drive as an example to prove that he is capable of practicing what he preaches. He flaunts his impressive range of physical skills with as much pride as upfront he is about his failings.
Catch a glimpse of what Kevin is capable of in the following video which will leave no doubt why he has developed a side career as a fitness ambassador for Nike and Rally Health systems.
Kevin's definition of eating clean and how it helps
If he had to indulge himself, he will probably ask for a large serving of Buffalo wings or a cheesesteak. An at home treat would be to simply prepare a turkey sandwich with pickles and stuff it with mayonnaise, cheddar and crushed sour cream potato chips.
But the best part of living a lifestyle motivated by eating for muscle growth and recovery is that even though Kevin takes 'time-off' with cheat meals here and there, his emotions no longer govern what he wants to eat. He hardly ever feels uncontrollable cravings and treats food simply as fuel.
To stay anabolic, Hart does not like eating too much bread and avoids dairy products completely. Most of his favorite foods are high in protein. Staple items on his personal menu are brown rice, baked / grilled chicken and pineapple.
When he really wants to get cut and take his diet up a notch, he starts eating and juicing a lot of vegetables and sticks to light protein such as chicken and turkey. Yogurt is another item that one can always find in his fridge.
Kevin Hart's trainer: Ron 'Boss' Everline's training philosophy
Hart's daily routine runs at a frantic pace, so Ron Everline makes sure he gets the biggest bang for his buck in a workout under 90 minutes.
Although traditional bodybuilding has many benefits and Ron incorporates it as and when Kevin needs to gain more strength and muscle, overall he personally endorses training with as much diversity as possible. When not lifting weights, Kevin mainly subscribes to running 5ks, bodyweight cardio circuits, plenty of core-training, TRX-suspension training finished off with battle ropes.
The following sample full-body cardio circuit provides a taste of the kind of high intensity workouts Ron Everline prescribes to Kevin if they have no access to a gym while traveling.
Perform the following circuit 3 times.
Jump rope – 30 seconds
Push-ups – 30 seconds
Jump rope – 30 seconds
Bodyweight alternating lunge – 30 seconds
Jump rope – 30 seconds
Resistance band bicep curl – 30 seconds
Jump rope – 30 seconds
Burpees – 30 seconds
Jump rope – 30 seconds
Resistance band Shoulder press – 30 seconds
Jump rope – 30 seconds
Bodyweight squat – 30 seconds
Jump rope – 30 seconds
Plank to push up – 30 seconds
Ron Everline swears by the effectiveness of training with high repetitions and supersets with minimum rest in between exercises. Right after a bench press, for instance, Kevin will immediately follow up with pushups. When Ron started training Hart, he could bench press a maximum of 135 pounds, while now he is capable of benching 245.
When Kevin is lacking in motivation, Ron starts training alongside to compete with him and even throws in a friendly bet to awaken Hart's inner athlete.
A typical weekly split has an upper body day followed by lower body training the next day. Every third day is reserved for active recovery to fit in 45 minutes of steady state cardio whenever Kevin finds the time.
Compound movements are the way to go. Ron incorporates minimum use of machines and incorporates more free weight movements coupled with plyometrics to finish off. Increasing the difficulty level of workouts bit by bit over the course of two years made Kevin capable of performing technically advanced movements such as muscle-ups, jumping push-ups, box jumps and overhead squats with relative ease.
How to make sure if you are training hard enough?
As Kevin Hart puts it, if it feels nice and easy, you are probably not doing it right. Adding a little more intensity every day will make you see phenomenal results.