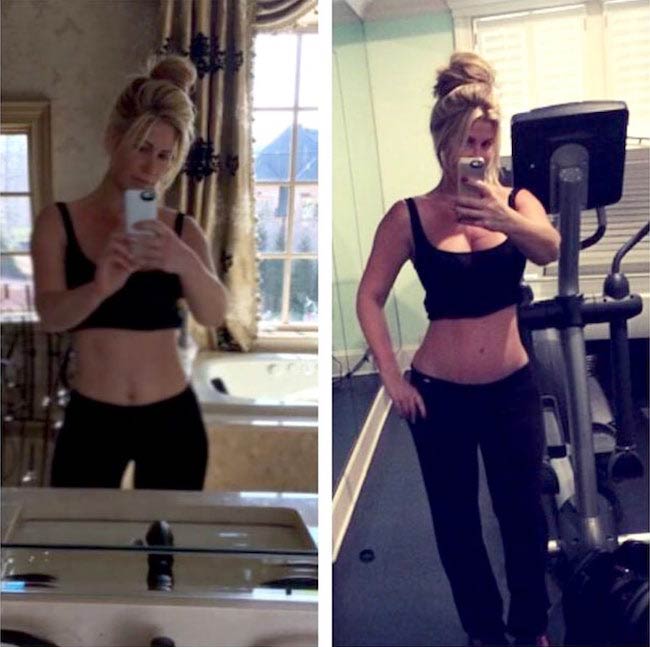 Kim Zolciak is a new fitness freak. Whenever you have a look at her social media accounts, you'll see that she is so dedicated to fitness now. Earlier, she didn't even hit the gym regularly as she didn't have time. What's changed her approach towards fitness is the surgery she had to undergo post a minor heart attack, she suffered in September 2015. Here we try to find out how she got the heart attack, how she is becoming healthier these days and her thoughts on plastic surgery. We have also listed some useful advice she shared with her fans.
How She was Saved
Kim says that she became a victim of a heart attack because she has a genetic heart condition that led to a blood clot and a heart stroke. Before the heart attack, she was very busy dancing for the reality show, Dancing with the Stars (2005-Present) and flying. It led to the blood clot and she thinks it's a blessing in disguise as she overcame a minor heart attack and is living a healthier life which might not have been the case if she had a major stroke.
Post Surgery Workout and Diet
Post surgery, a device was entered in the heart of the TV personality. She says that it has changed her life as she is now very aware of fitness. She feels great by doing cardio exercises like running. Spending regular time with her trainer Jennifer Stanno has become a routine for her, post the heart stroke. Now, she runs for four to five times a week.
Her diet philosophy is to eat everything in moderation. She eats a chocolate daily and has a glass of wine almost every day too. She knows that eating a candy bar will not make her fat. Her mother always told her that if she thinks something will make her fat, it will. So, she thinks that chocolate will not make her fat. It's about mentality and lifestyle.
How a Surgery Changes Your Perspective?
While talking exclusively to ET Online, the diva said that surgery has definitely changed her perspective on everything in life. She even confessed that she fears that it might happen again. But she is fighting off that fear and it's getting better.
How She Started Workouts Again
The Real Housewives of Atlanta (2008-Present) member says that she started fearing about exercises and cardio immediately after the surgery. But after she underwent a stress test in May 2016, it changed her perspective on working out again, reports Inquisitr. She overcame the fear of running post the test. She started off with a walk and gradually shifted towards slow running during the test and then decided that if she is going to die from running, she should try it now as her cardiologist was there to take care of her. Since the day of the test, she has built herself up to running consistently without stopping. She advises her fans to remember that heart health is very important. She also wants her fans to get started with their fitness journey this new year to become a new version of themselves.
Plastic Surgery
The Florida-born is also very straightforward on the topic of plastic surgeries. She has not taken a week off in a year which implies that she didn't have the time for any surgery. She does accept that she wears a wig as she considers styling her hair too much of a chore. She has done her lips and has been getting botox for years. Initially, the botox was to help with her migraines and now, she has them to look younger. She has had her boobs done and went for a tummy tuck when she fixed her hernia. She also did a skin tightening treatment Ulthera. In her opinion, one should try everything and find out what works for them.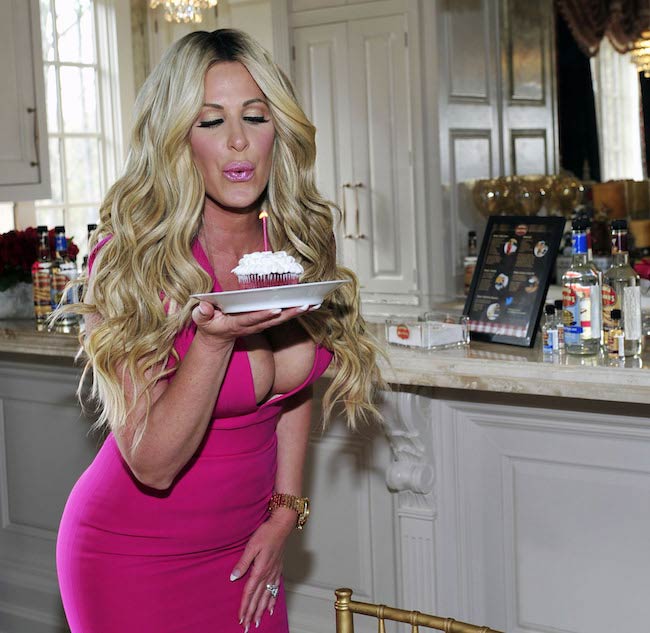 The singer of Tardy for the Party (2009) says that she did not get a nose job as her mom's side of the family has really cute noses.
When asked about a body part she would like to change, she said that she would like to change her legs as those are really thick.
Advice for Fans
How to Get a Bikini Body?
The owner of skin-care product line Kashmere Kollection says that her secret to getting a bikini body is water. It doesn't matter what you eat. If you hydrate enough, you will flush out everything bad from your system. She also thinks that not having red meat is a good thing to do for people who want a bikini body. She has chicken and poultry quite often.
Be Happy with the Curves
The American TV star believes that you don't have to be stick thin to enjoy a beautiful body. She is okay with the fact that she is a little curvaceous. Having a little meat on your bones is good as compared to not having any, says the celebrity. If you are comfortable in your own skin, then it's amazing, reports Perez Hilton.
Think of Yourself Too
The mother of six says that women should start listening to themselves now. Women often keep their children and husbands before themselves at many times and this is not always the correct thing to do. You should always listen to your body and recognize the warning signs. Listening to her body saved her life. The Google Me (2011) actress had a migraine a day before the heart attack and took a medicine with aspirin in it which thinned her blood. This little thing saved her life. You should know that it can happen at any age and try to be as aware of your body as you can.