Laura Henshaw is an inspiration for many people. She is a successful model, a well-known entrepreneur, WH Fitfluential ambassador, and a cover star. But most importantly, she is an extremely fit woman who knows how to take care of her body properly and how to stick to the right workout routine and diet plan. Have a look at Laura's workout routine and diet plan right here to get inspired.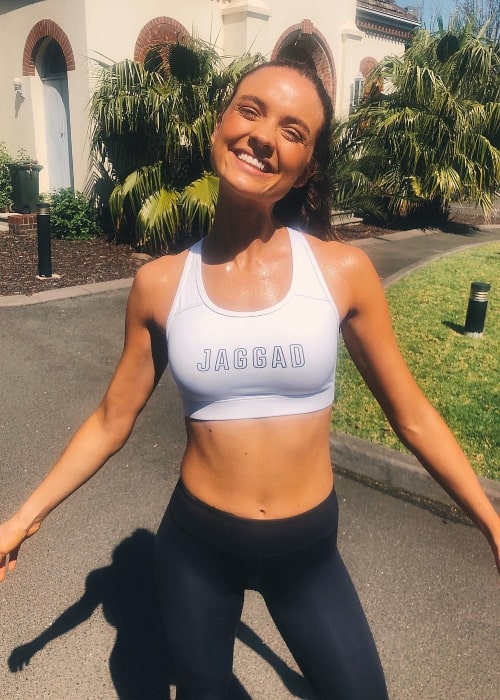 Diet Plan
Breakfast
The stunner starts her day with an almond coffee and a green protein smoothie.
Lunch
During lunch, she likes to have a big leafy salad, some healthy fats, and some lean protein.
Snacks
When in a mood to munch, she enjoys yogurt, fresh fruits, or Choc Cherry Protein Bar by Keep it Cleaner.
Dinner
Laura likes to vary her dinner and, hence, has something from KIC planner.
Dessert
The diva either ends her day with some Greek yogurt, berries, and dark chocolate or enjoys some homemade healthy chocolate ice-cream.
Diet Indulgence
When in a mood to indulge, she enjoys hot chips with chicken salad. She follows the popular 80/20 rule and gives in to her craving only 20 percent of times while sticking to healthy foods 80 percent of times.
Energetic Mornings
Though Laura doesn't have a specific morning routine, she likes to get a workout done to boost up her energy level and also has a cup of coffee to start her day right.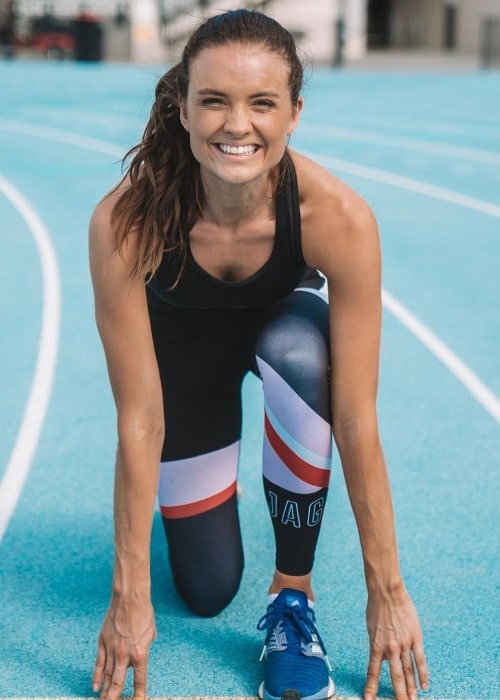 Workout Routine
The main motivation for having a healthy workout routine is that Henshaw likes the energy it gives her. She also thinks clearly on the days she gets a workout done. Her workout routine usually involves running for at least 4 to 5 times a week because it's her form of meditation and running on the beach calms her the most. She also includes strength training, boxing, and HIIT training in her exercise routine. She follows Keep it Cleaner program diligently because it allows her to try a new workout every day and prevents her from getting bored. The variation in workouts helps her to improve her fitness levels and perceive workouts as fun activities.
Pre and Post Workout Meals
Before training, she likes to have a Keep it Cleaner protein bar or a banana. Post workout, she likes to have a big protein smoothie.
Staying Fit During Travel
When the beauty needs to travel for work, Laura Henshaw tries to be more relaxed about her diet routine because she knows that the food items that she wants might not always be available. She also tries to follow workouts form the Keep It Cleaner program as they can be done anywhere, even in a hotel room. Another trick that helps her stay fit during traveling is to go for runs regularly. She also visits the nearby supermarkets whenever possible and stocks up on healthy snacks so that she doesn't indulge in unhealthy snacks too often.
Workout Motivation
The thing that keeps her going is the routine of the workout sessions. Though she doesn't wake up thinking about a workout session, she tries to get it done by telling herself that it's good for her mental and physical health. She also understands that she will never regret a workout session.
Maintaining Mental Health
Laura has admitted that she has struggled with anxiety. So, to keep it under control, she started to recognize her triggers and tried to manage them. Exercising, closing work at a reasonable time, guided meditations, and talking to her partner helps her to control it too.
Feeling Empowered
Laura feels the most empowered while she is running. She feels strong, calm, and capable of doing anything while she is running.
Exercise Goal
The star wants to learn how to pull off a long yoga session and it has been on her exercise goal list.
Preparing for an Event
To look great for an event, she tries to eat as healthy as possible and moves whenever she can.
Detox
When she feels she needs it, Laura opts for a Teami Blends 30-day detox. She has done it over 3 times and lost a few pounds each time. The detox helps her to get rid of processed foods and bloating. It also saves her from worrying about what she ate or drank every day.
Featured Image by Laura Henshaw / Instagram