Being a CrossFit athlete is not an easy feat. You need to train constantly and eat right regularly to ensure that you stay in the best shape and be strong. If you are a fan of CrossFit athletes, then you must have heard about Lauren Fisher. She is the woman who finished at the 9th position in Reebok CrossFit Games when she was just 18.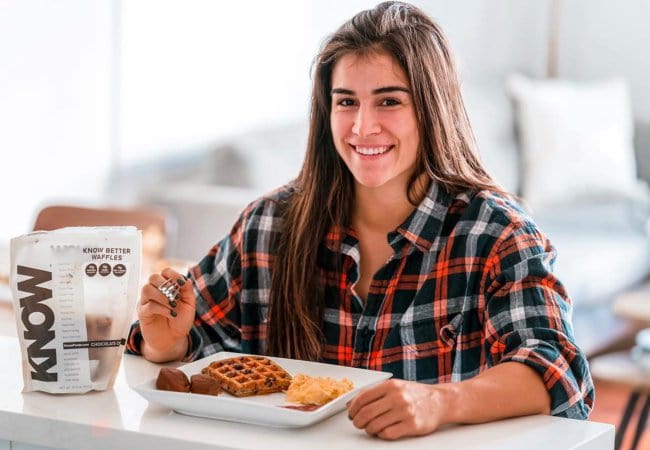 Here you can know how she trains and what she eats while heading into the competition season by reading her exact workout and diet plan.
Diet Secrets
When training, she eats a lot of food and aims for having up to 3,000 calories in a day. She knows that she wouldn't be able to perform if she doesn't eat well. Her aim is to have 165 grams of protein, 65 grams of fat, and 400 grams of carbs.
Workout Secrets
Lauren trains for at least 5 days a week. She trains twice a day on Monday, Tuesday, and Wednesday. Thursdays are reserved as active recovery days. She resumes the twice a day workout session on Fridays and Saturdays. Sundays are her full rest days.
Each session lasts about 90 minutes. 1 hour is dedicated to cardio exercises like rowing, running, interval work or assault bike. Then, she does accessory work for about 30 minutes. It includes exercises like hollow holds, skull crushers, and dumbbell rows as they complement the full-body CrossFit exercises like deadlifts and pull-ups.
The 2nd session lasts for about 2 or 3 hours. It starts with a warm-up session and is followed by some strength training like squatting or Olympic lifts. It is followed by a workout and some gymnastics or accessory work.
On Thursdays, which are the active recovery days, she does easy aerobic workouts that promote blood flow and boost recovery. Usually, it means swimming for 1 hour. On Sundays, she rests completely and prepares herself for the upcoming days of grueling exercises.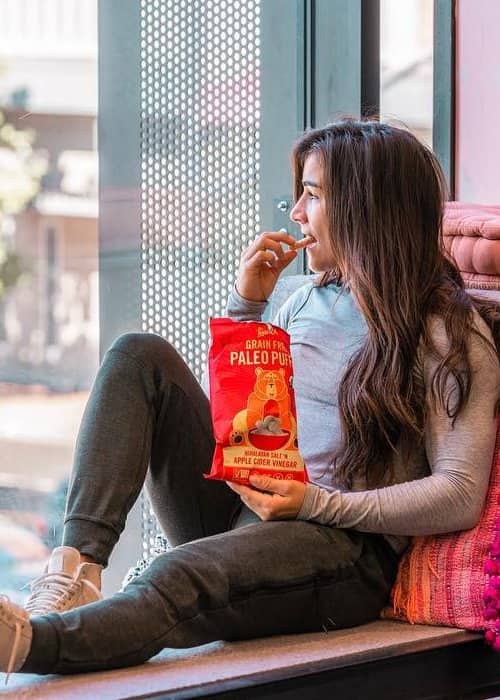 Diet Plan
Breakfast
At 7:00 a.m., she likes to have 70 grams of oats with cinnamon, half a banana, some honey, vegetables, and 2 eggs and 2 egg whites (scrambled). This meal prepares her to have the 1st session of the day at 9:00 a.m.
Lunch
At 12:00 p.m., she has 1.5 cups of cooked rice with fresh vegetables and 4 ounces of chicken. This helps her to get ready for the 2nd training session at 1:00 p.m.
Post Training Meals
She has a scoop of Puori Dark Chocolate Protein and around 50 grams of carbs after both the training sessions.
Afternoon Snack
At 4:30 p.m., she has a bag of LesserEvil Himalayan Gold Popcorn.
Dinner
At 6:30 p.m., she has a dinner of fresh vegetables, 1 large sweet potato, and 5 ounces of flank steak.
Late Night Snack
At 9:00 p.m., she has a snack of 30 grams of granola and 100 grams of Greek yogurt as well as some berries.
Advice for Women
If you are a woman who wants to try CrossFit, you should just go for it. You must not think that some of the complicated movements might not be easy because you have never done them. Instead, think that you have to start somewhere, then, why not here. You should know that CrossFit is suitable for every person no matter what their age or ability level is.
In case you need inspiration, you can learn from Fisher's mother who started CrossFit in 2014 and now is her fittest. There was a time when she couldn't jump on a box or do single unders. But now, she can knock out double unders and doing box jumps is easy for her.
If you want to join CrossFit but are doubtful, give yourself a month to try it. Once you get past those 30 days, you won't ever look back.
Training for CrossFit 2018
Now that you know how Lauren is training for this year's CrossFit competition, you might also want to know how she trained for the 2018 CrossFit Games in Madison, Wisconsin.
The breakfast of the diva was 2 eggs, 2 egg whites, a bowl of oatmeal loaded with berries and cinnamon. She stayed consistent with it because she doesn't like to change things much before a competition.
She liked to prepare for the grueling workouts by visualizing the workouts she would perform the next day. She also used a playlist to motivate herself to hit the gym.
To recover from back to back workouts during the games, she fueled her body right. She had 400 grams of carbs throughout the day and opted for acupuncture or a massage at night to aid the recovery process.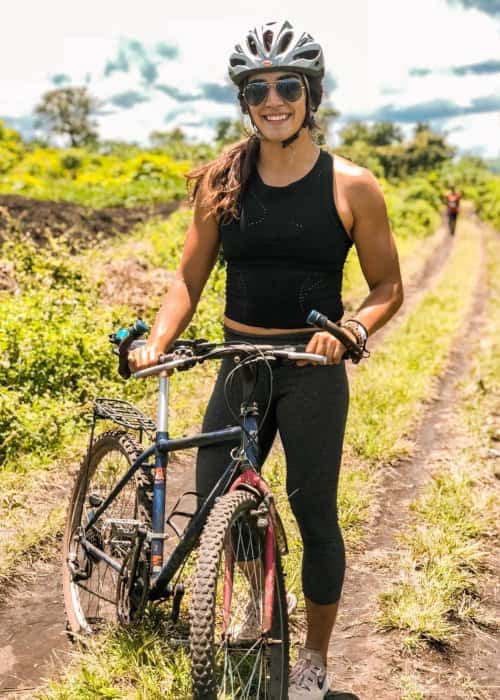 To be healthy during the games and give her 100 percent, she focused on rehab exercises that helped her have a fine-tuned body throughout the season. She also made use of new tools like NEXUS, a CrossFit wearable that tracks a person's workout performance. Such tools helped her to get real feedback on her timings and rest intervals.
Featured Image by Lauren Fisher / Instagram