With her curvy body and flawless skin, Lucy Watson simply arrests our eyes when she appears on the red carpet. Blessed with great genes, Made In Chelsea star being naturally slender doesn't have to put many efforts to grow rail-thin, which actually is the demand of the industry. However, she performs workouts to keep her body look toned and attractive. Lucy dishes out her workout and diet secrets, let's have a look.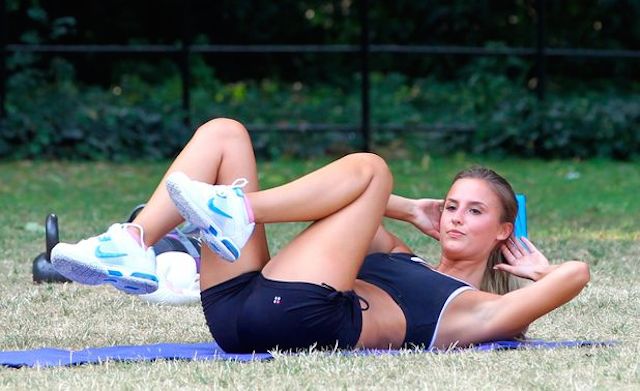 Self-motivation and Reverence for Herself
Apart from beauty, the pretty actress also has immense self-esteem and self-motivation. She doesn't get pissed with the shameful comments passed on her by people. While sharing one of her experiences, Lucy chirps, she once updated an image of her on Instagram which gathered comments like she has bulked up extra pounds. Then she uploaded yet another image which had her get comments of being suffering from eating disorder. The bottom line is no matter how great you look, people always have something crooked to say about you. Since you cannot please everyone on earth, you shall not bother about negative comments meant to upset you. Lucy even suggests her fans not to be moved or bullied by what others say or think about you. We all are unique with exclusive body types, so calm your mind and stay confident about yourself.
Workouts with Personal Trainer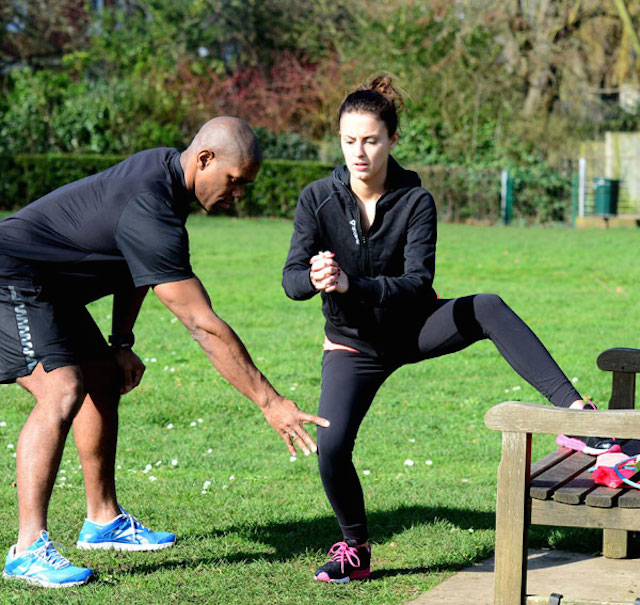 After being accused not to have feminine bums, Lucy engaged herself in workouts with her personal trainer. She works out twice in a week while devoting two hours on exercises. Her trainer has her execute multiple strength training and cardio workouts. And rather than performing dull and monotonous workouts, she adores exercises which are an amalgam of both fun and workout. Although, she is mostly regular in her workouts but her workout choice varies with weather condition. Aside from that, she opts running when she doesn't feel like doing any other workout.
Love for High Carb Foods
Her affection for high carb foods has her eat pizza, McDonald's burger, cheese, chocolates etc. She admits that she loves eating fast food, but she, at the same time does it without flaunting. Her metabolism being high, easily metabolize low-calorie foods such as fruits, veggies etc. and thus making her look skinny. However, she keeps a check on her consumption of unwholesome foods, when she has to fit in some dress or look camera ready for shoots.
Despite not swearing by nutrient dense food items, the brown eyed star steers clear from alcohol, for she doesn't like its taste. She refers her habit of not drinking alcohol also one of the secrets which keep her in pristine shape because you simply cannot expect to remain sleek for long with its consumption. High-calorie dieter also has a love for some healthy foods such as eggs, salmon, spinach etc. She eats scrambled eggs, spinach, salmon etc. to fulfill protein requirement of her body.
Healthy Tips for Fans
Research shows that people who eat protein rich snacks pre and post workout burn far more calories than those who eat nothing before and after workouts. Since your body gets more efficient in burning fats when it has surplus calories available to it, you can expect to have slimmer body faster with the consumption of protein-rich snacks. Here are some protein laden snacks which you can eat pre or post workouts.
Smoothie with Protein Powder
You can drink a smoothie with protein powder added into it. To prepare the smoothie, you require one cup of veggies, half cup of fruits, eight ounces of Greek yogurt, half cup water, and one-fourth cup of ice cubes. The drink is apt to be consumed both before and after workouts. The smoothie has a proportionate mix of carbs and proteins.
Chocolate Milk or Soy Milk
Both the beverages have balanced mix of carbs and protein. Aside from that, they are also dense in calcium which enhances your bone density. Pre workout consumption of beverages also cut back your chances to lose calcium through sweat.
Protein Bars
You can consume protein bars too in snacks but make sure that the bars don't have high sugar content. Omit the bars if their fructose content is more than twenty grams. Carefully notice the ingredients and if the bars have protein, nuts etc. in rich quantities, only then decide to purchase them.
Chickpeas
Nutrient-packed chickpeas have thirty percent carbs, ten percent proteins, and nine grams fiber. You can consume them after sprinkling lemon juice over them. However, make sure that you rinse them well before eating them. The food item shall lower down your cholesterol and thus promise you healthy heart.
Overnight Oatmeal
Create a mixture by blending a half cup of oats with one cup of yogurt, two spoons of maple syrup, and a half teaspoon of vanilla syrup. Let the mixture blend overnight and consume the meal before or after workouts. To perk up nutrition value of the meal, garnish the meal with nutritious nuts such as raisins, almonds, cashews etc.