Olivia Munn 2018 Fitness Secrets and Diet Plan
Olivia Munn is not just a bikini model, she is also a beautiful person from inside out. She works hard to stay fit and eats right to stay healthy. Here, you can have a look at her 2018 fitness secrets and diet plan that help her to stay beautiful from inside out.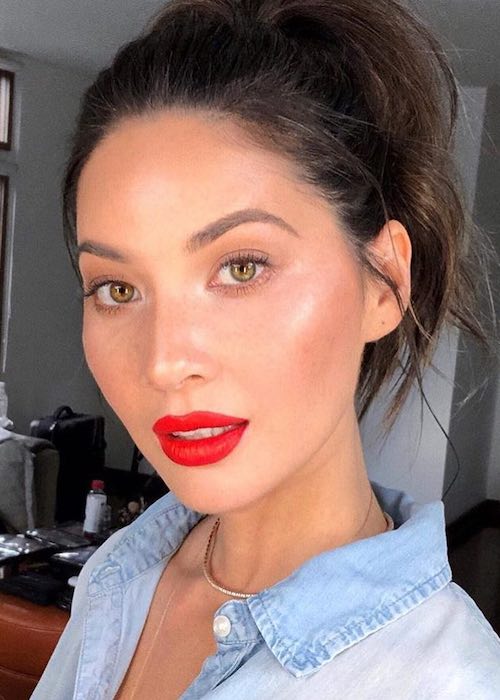 Getting the Bikini Body
The stunner says that if you want to get a bikini body in a short span of time, then you need to make sure that you drink a lot of water. The more water you drink, the faster your metabolism will work and the easier it will be for your body to get rid of everything it doesn't need. You can also put a bit of lemon to water to make water tastier and flush toxins out easily.
Get The Glow
The diva is a fan of collagen supplements, especially individual powder packets offered by Vital Proteins. It helps her to have a glowing body that looks smooth and is well hydrated.
Butt Workouts
While filming The Predator (2018) in Vancouver, the actress got in touch with the trainer Rob Williams and got obsessed with a strong butt. So, she created a contraption that she can use anywhere. It helps her to get the best butt workout no matter where she is.
Avoiding Exercise Boredom
If you wish to avoid exercise boredom like Munn, then you should learn to try different exercises and never depend on one exercise that you have to do every day. She tries a new workout routine every day and exercises for just 30-45 minutes. She includes martial arts into her fitness routine as well.
The 80/20 Rule Rocks
Olivia admits that she is not in favor of Keto. One of her friends is trying it, and the hottie thinks that the friend might die of a heart attack soon. Her approach is to stick to the reliable 80/20 rule in which you eat fruits, vegetables, and healthy foods 80 percent of the times and get to enjoy unhealthy foods only 20 percent of times.
In her opinion, indulging occasionally is essential for her, and she can't do without it. She knows that there are people who eat healthy all the time. Though she admires them, she also admits that she might never be able to achieve that.
The Cooking Disaster
Though the lovely woman cooks her meals quite often now, there was a time when she could barely cook at all. The first time she made a Thanksgiving turkey, she didn't have any idea that she needed to spend an entire day to thaw. She made the mistake of putting the entire frozen turkey in the oven only four hours before dinnertime. As you might have guessed, the turkey was not successful, and she had to buy 10 rotisserie chickens. The only thing that went right was that her sides were good.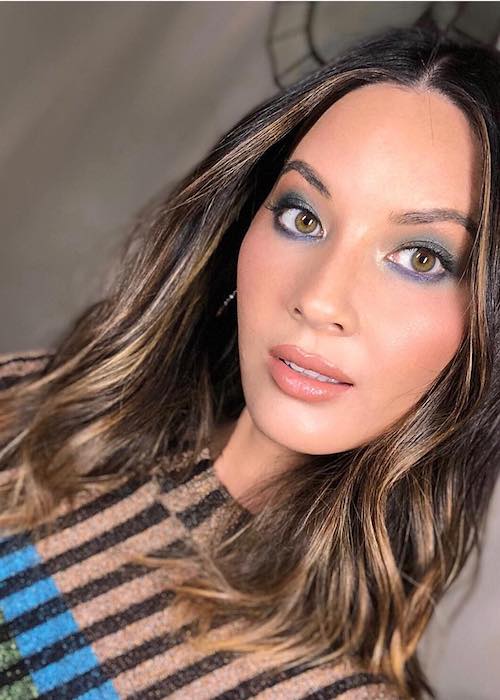 Diet Plan
The diet plan followed by Olivia in 2018 is mentioned right here.
Breakfast
The star starts her day with cutting an avocado in half and sprinkling lemon, kosher salt and hemp seeds on it. She then eats it with a spoon.
Morning Snack
Her morning snack consists of some apples and peanut butter. Sometimes, she switches almond butter with peanut butter, especially when she is surrounded with people because almond butter is healthier and people keep telling her that.
Lunch
During lunch, she has a simple meal of white rice, vegetables, and yellow curry. She also adds some pickle to the meal to make it more interesting.
Afternoon Snack
A few hours post lunch, she munches on grapes, watermelons, peanut butter and bananas. Again, she replaces peanut butter with almond butter when she is in the company of those who think that almond butter is healthier.
Dinner
The last meal of the day is a simple salad with loads of vegetables and quinoa.