Olivia Munn Workout and Diet for X-Men: Apocalypse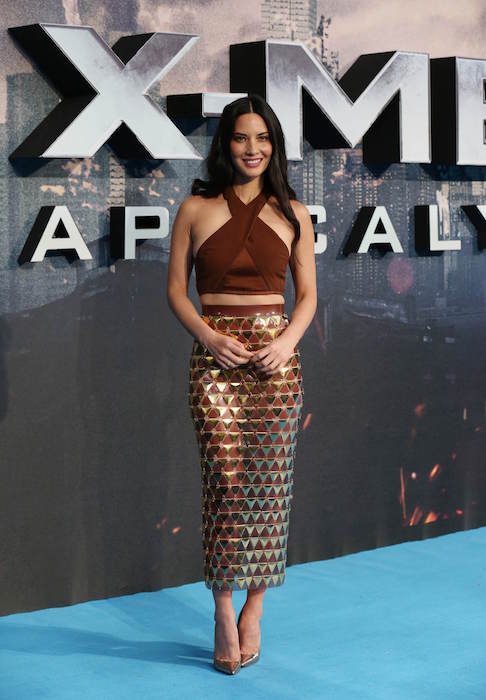 Olivia Munn's looks in the film X-Men: Apocalypse has got the attention of several people. She is one of those celebrities who changed her entire look for the film without using a shortcut. She used the old and traditional method of losing weight, i.e., losing weight through a tough workout routine as well by adopting healthy eating habits. Let's have a look at her inspiring fitness regimen for the film and get inspired.
Regular Workout and Diet Plan
Before you learn about her workout and diet plan for the film, you should know about her fitness and diet plan before the film. Before starting her training for the film, the diva used to workout with a trainer regularly and tried to avoid unhealthy foods. She wasn't aiming for getting into shape but wanted regular personal training to stay fit.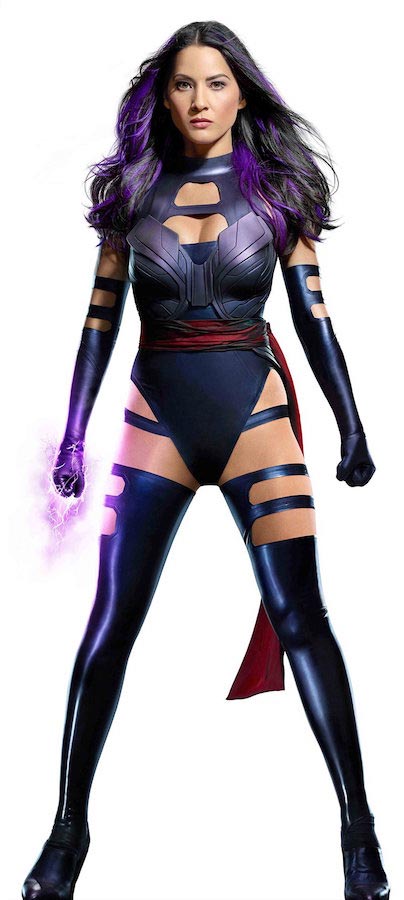 The Need for Workouts
In the film, Olivia plays the role of Psylocke who uses telekinesis to strike the opponents with superhuman strength. For her role, she was required to fit into a risqué latex body suit. She needed to be fitter for that because she wanted to look good in that suit. Olivia also admitted that sometimes she needed lube to fit into the suit as it was too tight.
Seeking Help
When the talented actress realized that she needed help in getting ready for the film role, she sought the help of the famous husband-wife duo Karine Lemieux and Ken Tran. They own the martial-arts-focused DAX Gym in Montreal. They helped her throughout her journey by offering valuable advice and training her consistently.
Workout Routine and Diet Plan for X-Men: Apocalypse
Grueling Workouts
The brunette worked out hard for the film and this was attested by her trainer Lemieux. He said that when she wasn't shooting, she could be found in the gym. Olivia worked out for six to seven hours daily. She spent more time in the gym than her apartment. He reveals that she has a black belt in taekwondo and she got it when she was in her teens. So, he focused more on making exercises fun for her as she is not so fond of typical workouts.
Sword Fights
The hazel-eyed beauty spent two hours in sword training with Tran. She didn't only want to learn sword fighting for the role; she wanted to learn the whole art. Olivia toned her arms with drills in chopping, striking, stabbing, twirling and blocking. Tran says that the talented actress did ninety-five percent of her stunts in the movie. She also admired her protégée ability to learn quickly as it allowed them to move up the levels very fast.
Creative Workouts
The PETA supporter is not too fond of boring exercises. She favors kicking techniques. One of the exercises she did almost daily is described here. This exercise helps work the hips, butt, and quads. In this exercise, you stand facing outward from a wall. Then you need to do 10 kicks with one leg in the air by pointing your toe to the wall. You need to hold the leg mid-air for 10 seconds. Repeat two to three times with each leg. Lemieux admired Olivia's habit of preferring the hard workouts.
Core Training
The Oklahoma-born also liked to do a lot of core work. She ran through several boxing combinations and trained her core by doing atypical movements. A core exercise she did regularly is described here. For this exercise, you first need to be in plank position by keeping your feet on the wall, then you need to use the abs to bring them in. You can do it sideways also.
Another ab move preferred by the star is also mentioned here. For this, you need to be in plank position and wrap your feet around a punching bag. Then you need to hold the position for a few seconds to work your core. The gorgeous lady was so addicted to boxing that she did even the sit-ups while wearing boxing gloves and punched the bag as she came up.
Stretching
The model was also dedicated to doing deep stretching which enabled her to perform the high kicks. She did a lot of yoga-inspired stretches. They helped the pretty woman to be more flexible. One stretching exercise she did regularly is described over here. You need to put your back against the floor and put your legs up on the wall. Then, you need to split the legs away from each other for a duration of one minute while continually pushing down further.
Diet Plan
The diet plan of the girlfriend of Green Bay Packers quarterback Aaron Rodgers was based on a unique 80-20 rule. In general, the 80-20 rule states that a person eats healthy foods 80 percent of the times and indulges in unhealthy foods 20 percent of the time. Celebs like Miranda Kerr follow this rule. Munn changed it completely. Her 80-20 rule was to eat fruits and vegetables 80 percent of the times and indulge in foods like breads and meats for just the remaining 20 percent of the times. She is not the only renowned personality who follows this version of 80-20 rule. Gisele Bündchen and Tom Brady also follow this rule, revealed their personal chef, Allen Campbell recently.
The television personality ate fruits as they were turned into liquids. She excluded complex carbs and focused on eating healthy foods such as wild rice, roasted sweet potatoes, and quinoa. She also started having more seeds and nuts. These diet changes didn't pose much of a challenge for her because she wanted to make these changes to aid her workouts and she is a disciplined person. As the actress was working out on a daily basis, she had some fruits (raw or in liquid form) just before the workouts so that she could be her best during the exercise sessions.
Being Her Best
The co-host of Attack of the Show (2005-2013) was not aiming to look skinny for the role. She just wanted to be her best from the outside as well as the inside. She also wanted to be as fit and healthy as it was possible. The result of her efforts was that she ended up losing 12 pounds.
Workout Routine and Diet Plan Post X-Men: Apocalypse
The Beyond the Break (2006-2009) participant shared her exercise and diet routine post the film. She is still doing taekwondo and sword training sometimes. She is also in L.A. and does Body by Simone. She loves the intensity of those dance classes.
The Newsroom alum's diet plan hasn't been the same as she has let go of the 80-20 rule. She is just sticking to eating organically because she likes knowing that she is putting only healthy and clean foods in her body. She now feels healthy, clear and fit.