Pippa Middleton 2017 Wedding Workout and Diet Secrets
One of the most talked about events, Pippa Middleton's wedding is approaching quickly and she seems prepared for it. In the middle of trying on wedding dresses to planning the wedding itself, she finds time for working out and is following a particular diet. Here we explore her workout and diet secrets that would help her to look amazing during her wedding that will take place in a few days (May 20, 2017). Read on to know whether her workout and diet are something you can follow or not.
Workout Secrets
The would-be wife of James Matthews had upped her workout regime by hitting the gym regularly. She was photographed outside the exclusive fitness center and a private club KX Gym situated in Chelsea and an eye-witness reported that she was excited and happy.
This is not the first time the diva is following a good workout routine. She is known for casually climbing the Swiss Alps for charity in 2016. She completed a 33-mile charity course in about 6 hours. Apart from that, she also participated in the legendary Inferno race in Switzerland that was held a few months back. She then took part in the Birkebeiner Ski Race in Norway.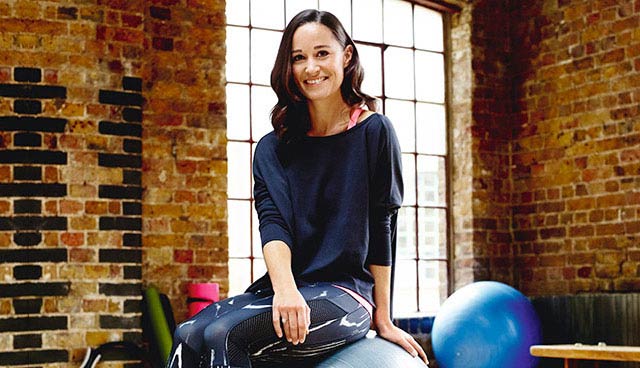 Diet Secrets
If you don't follow a clean diet, your fitness efforts might not be very useful for you. The younger sister of Kate Middleton seems to have understood that. She is currently following the SirtFood Diet that was created by Aidan Goggins and Glen Matten. In this diet, a person eats some food that ramps up the metabolism and enhances the body's ability to burn fat by activating the skinny gene of the body.
The Berkshire-born's new diet plan, the SirtFood Diet highlights 20 SirtFoods such as red wine, cocoa, kale, coffee, arugula, walnuts, strawberries, etc. These foods, when consumed in the right form and quantity can help a person shed pounds and feel more energetic.
The website of this diet mentions that certain foods have chemicals known as polyphenols which put mild stress on the cells and turns on genes that mimic the effects of exercise and fasting. This diet initiates weight loss without sacrificing the muscle and lets a person maintain optimal health.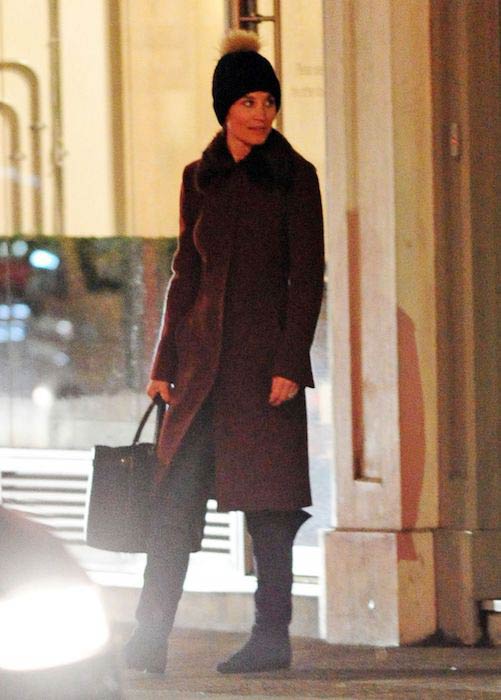 This diet is divided into two key phases mentioned below.
Phase 1 – It lasts for 7 days. For the first three days, a person should have three green juices and one full meal. It consists of 1,000 calories only. On the next four days, a person should increase the calorie intake to 1,500 by having two meals and two green juices daily.
Phase 2 – In this 14-day maintenance phase, a person needs to eat three balanced SirtFood-rich meals and one green juice on a daily basis. The exact meal plan during this phase should be something like this:
Breakfast
Soy yogurt and mixed berries, dark chocolate and chopped walnuts.
Another option is an omelet made with bacon, parsley, and red chicory.
Lunch
A SirtFood salad or a wholemeal pitta stuffed with cheese, turkey, or hummus.
Dinner
Stir-fried prawns with buckwheat noodles and some kale.
A Word of Caution
Those of you who are eager to try this diet followed by Perfect Pippa should know something about this diet. A registered dietitian, Brigitte Zeitlin has stated that having less than 1,200 calories a day is not good. She also thinks that though this diet will let you enjoy some weight loss, the weight will come back after you quit the diet. You may even gain more weight than you lost.
Zeitlin also mentioned that most brides burn out on extreme diets and they get very cranky because they are starving. It is not a good idea to starve yourself when you are stressed about the wedding. Starvation just adds to the stress and does you no good.
We recommend our readers to talk with a dietician before opting for SirtFood diet and do what's best for their bodies and overall health.