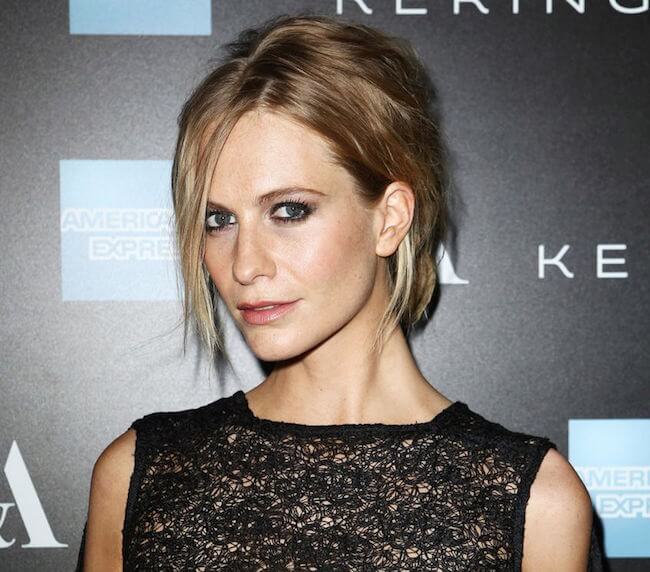 There are only a few models that are sexy as hell and yet have a "girl next door" aura about them. English model, Poppy Delevingne is one of them. She has a killer body, stunning looks, a sweet smile as well as innocence about her personality that makes her so popular. Here we have revealed the secrets behind her awesome body and glowing skin by digging about her workout routine and diet plan that helps her look gorgeous, year after year.
Her Fitness Journey
As reported by Instyle, the fabulous model was always very fit and participated in sports activities at school to stay in shape. But there was a phase in her career when she was not concentrating on fitness because she focused more on modeling. Since 2014, she has again shifted her focus to being fit and has been working hard to remain in shape.
Workout Routine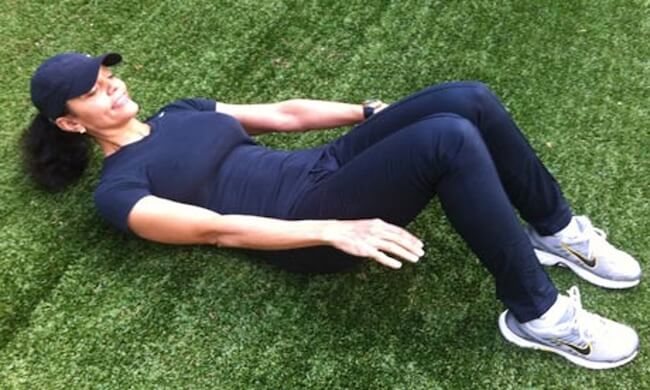 The stunner trains with a personal trainer Efua Baker who pushes her and makes her work hard. As the beauty is long limbed, Efua spends a lot of time in training her core. The exercises they do regularly involve, but are not limited to, exercises using an exercise ball and Pilates-type moves. These exercises have garnered excellent results for Poppy and her body is responding well to them till date.
Getting Inspired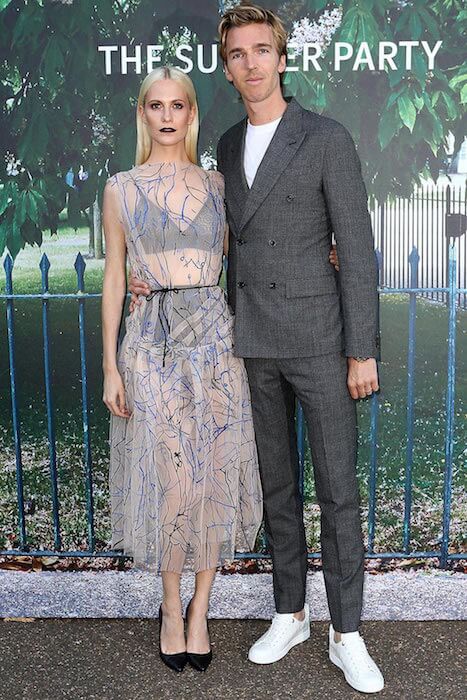 The former endorser of brands like Shiatzy Chen, Alberta Ferretti, Burberry, Laura Ashley and Anya Hindmarch wishes to have a butt like Gisele's. She even had a French Vogue cover of Gisele on her fridge as a motivational tool. Her husband, James Cook is also a great motivator. Whenever she feels low and does not want to workout, she calls him up. He reminds her how amazing she feels after a good workout and urges her to get started. He also treats his own body as a temple which motivates Delevingne to do the same.
Being Rude
When the socialite is working out, she likes to hurl obscenities to keep up with the routine. She likes working out at the gym that's located at the outskirts of London because she fears working out in front of anybody when she is being rude. She also doesn't works out with her husband despite his insistence to do so because she doesn't feel comfortable hurling obscenities when he is around. They often play tennis together, though.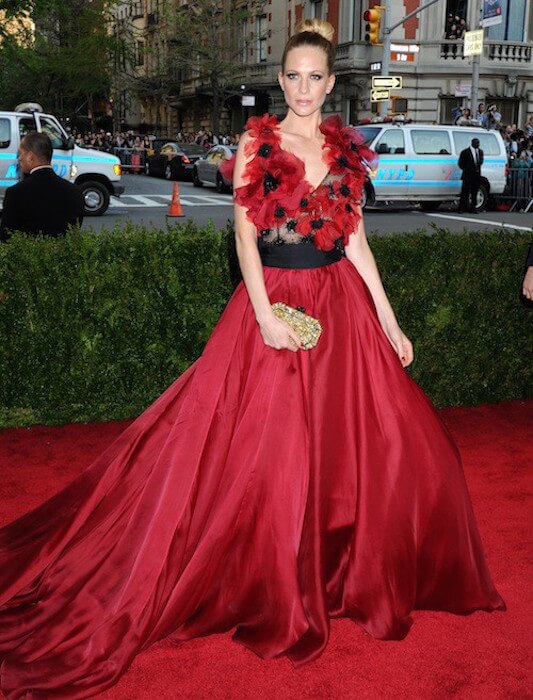 Music, Fashion and Workout
The star model likes to hear punchy and heavy music like Notorious B.I.G., The Prodigy, Daft Punk and Jay Z when she is working out. She also likes wearing bright workout gear and opts for brands like Teeki, Lucas Hugh athletic wear, Adidas and Nike. She purchases her fitness staples from American Apparel.
Post Workout Routine
After the exercise session is over, the lovely lady likes to pamper herself with beauty products like Sisley Express Flower Gel Hydrating Mask, Silky Body Oil Sun Care SPF 15 and takes a refreshing bath with Jo Malone bath oils.
Diet Secrets
The Young Ambassador for the British Fashion Council confesses to be a healthy eater. She starts off her day with hot water and lemon that is closely followed by scrambled eggs. Throughout the day, she eats a lot of salad and vegetables. She makes healthy food choices like replacing wheat bread with spelt or rye bread.
While chatting with Byrdie, she admitted that everyone knows that she is a pasta monster and lives for spaghetti. Nowadays, she eats pasta with ham and broccoli in order to avoid too much carbs. She is thankful for not having a sweet tooth but if she had, she probably would eat pasta and pizza with cheese in breakfast, lunch and dinner. Till now, she has not been so overindulgent.
Juices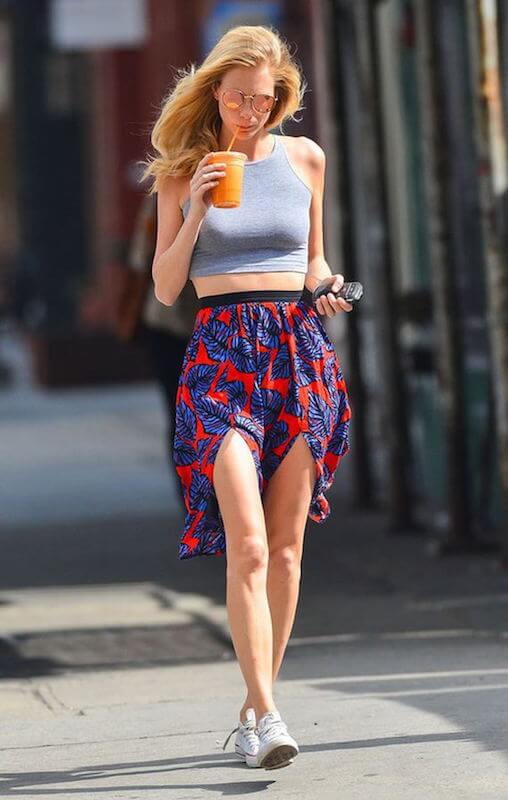 Poppy is addicted to juices. She got the habit of having juice three times a day when she was in LA. Now, in London, she is using NutriBullet given by her mother-in-law on Christmas. She likes making juices with bananas, coconut water, kiwi, kale, spinach and blueberries. She tries to make it every day and takes them everywhere she goes.
Health Supplements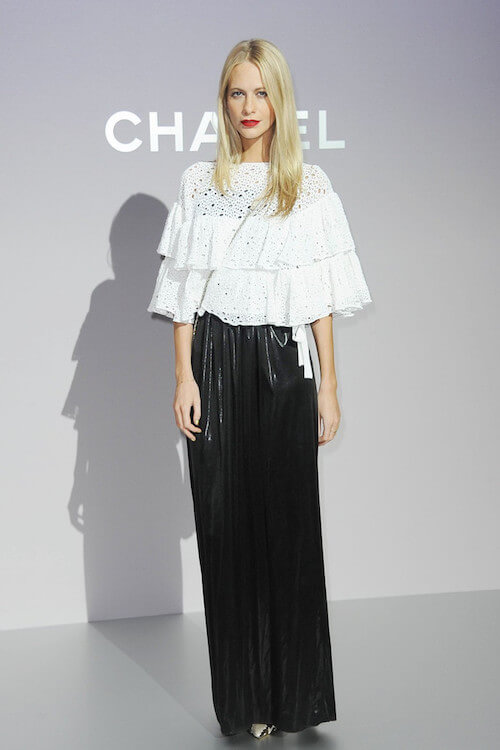 The Chanel brand ambassador regularly takes Organic Burst Chlorella Powder and one Spatone Iron Supplement sachet, without eating anything else everyday as it plays a key role in keeping her fit.
Special Liking
The woman who was the face of the Louis Vuitton summer 2012 collection has a special liking for homemade bacon butty made with white bread, crispy bacon and HP brown sauce.