Queen Elizabeth II is one of the most popular people in the world and has hundreds of staff members waiting for her orders. The Queen likes to indulge in chocolates and has a strong dislike for garlic. What other diet secrets apply to her and what diet plan does she follow? Keep scrolling to find out!
Not a Foodie
The Queen is not a foodie and eats to live rather than living to eat. This is in contrast with Prince Philip who loves eating and can talk about the food all day. He always wants to try new recipes and likes trying new ingredients as well. The Queen, however, is more cautious and looks at the entire recipe (a new one) before giving it a green signal. In essence, she likes to stick to the same dishes over and over again.
The Rules
When dining alone, she likes to follow a disciplined diet and avoid starch.
Diet Plan
The exact diet plan of the highly respected lady is mentioned below.
Pre-Breakfast Snack
She starts her day with some tea and biscuits.
Breakfast
Darren McGrady, who served as the personal chef for the monarch for about 15 years, has said that she likes to have Kellogg's cereal in the morning and likes to pour it from a Tupperware container herself. If it's a special occasion, she might also have scrambled eggs with some smoked salmon and some truffle.
Morning Drink
Before lunch, she likes to have a tipple of gin and Dubonnet with ice and lemon.
Lunch
At lunchtime, she opts for something light like grilled chicken or fish with vegetables.
Afternoon Tea
The afternoon tea includes cakes, biscuits, scones, and finger sandwiches with crust removed and filled with ham and mustard or smoked salmon.
Dinner
The dinner usually includes fillets of beef, pheasant, venison or salmon. When having meat, she instructs the chef to cook it till it is well done. She has it with a dessert of white peaches and chocolate or fresh strawberries. On Sundays, she likes to have classic roast beef that is served well-done.
The Last Drink of the Day
She ends her day on a high note by indulging in a glass of Champagne.
Diet Restrictions
Though it is quite evident by now that she likes to eat a variety of good stuff and a bit of unhealthy stuff (if we may say so), the queen doesn't have the following foods.
Garlic
Rumor has it that the queen has asked the palace chefs not to use garlic and has also advised other royals not to have it. This is an ingredient she dislikes a lot and the Duchess of Cornwall, Camilla Parker Bowles, the Queen's daughter-in-law, has also confirmed it on a TV show. The Queen also dislikes foods with loads of onions in it. It is speculated that she hates garlic because it gives her bad breath.
Shellfish
The members of the royal family, including the Queen, are advised not to opt for shellfish while eating out mainly because it may have been cooked using too many spices, it might have been washed in foreign nations with tap water, or it could be cooked rare. Shellfish is also not recommended for the Queen because it can lead to food poisoning. Though the Queen seemingly abides by this advice, Prince Charles is known to enjoy Shellfish a few times in the past.
Tuna Sandwiches with Crusts
She dislikes tuna sandwiches with crusts on but interestingly likes them without the crusts. She also likes to have both sides buttered and prefers it when it has been made by adding tuna and mayonnaise mix, a bit of pepper, and a few thin cucumber slices.
Preferred Foods
Darren also revealed that the Queen has a sweet tooth and is partial to a chocolate biscuit cake. She is a chocoholic and likes to have the cake again and again until it is finished. She is so in love with the cake that she has a slice of it every day and refuses to leave home without having it.
Fresh Foods
She likes to have fresh fruits and salads. She likes using ingredients off the estate. She also favors banana. While having a banana, she cuts off the bottom and slices it lengthwise and further cuts it into tiny slices so that she can enjoy it with a fork.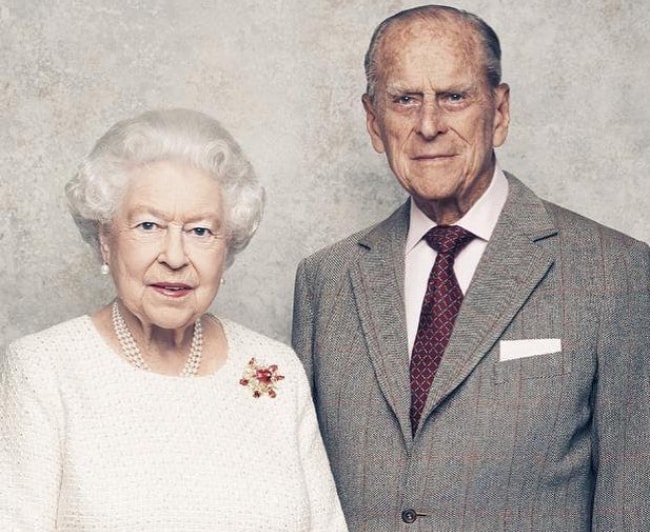 Cuisine Preference
When it comes to cuisines, the royals usually prefer British and French foods. One of the traditional French food options they prefer is halibut that is served on a bed of spinach and is accompanied by a Mornay sauce.
Featured Image by Her Majesty / Instagram