Being an icon for several decades is not an easy feat. But Raquel Welch seems to have no problems in being a movie icon as well as a renowned sex symbol for decades. The beauty is over 75 years of age now, but her age has not let her lose her charisma and the magic of her stunning personality. She looks great, sports a nice figure and a radiant face even now.
She was recently crowned with the title Best Bikini Body of All Time in a survey conducted on National Bikini Day, 5th of July by Swimwear365 in which about 2,000 women participated. She beat ageless beauties like Marilyn Monroe, Pamela Anderson and Brigitte Bardot who gained 3rd, 6th and 7th positions respectively.
Aren't you curious to know the workout, diet and beauty secrets of the skilled American actress? If so, all you need to do is keep reading on. All her fitness, diet and beauty secrets are about to be revealed.
Workout Routine
The One Million Years B.C. (1966) actress likes to work out by doing yoga for one and a half hours on a daily basis. She also likes lifting light weights and doing cardio exercises. She believes that everyone should have an exercise program they can stick to along with saying that being physically active is vital for everyone. She does something physical every day to stay fit.
Diet Secrets
The mother of two has admitted that her diet secrets are sticking to a low-carb and a gluten free diet. Her diet does not have any salt, caffeine or wheat at all. Her diet always includes having three fruits on a daily basis and having lots of water. She also has a rule, according to which she never eats anything after 6 in the evening.
Sticking to a Diet
The Fantastic Voyage (1966) actress hates being on a diet but admits that she is constantly on a diet. She sticks to the diet because it makes her feel better from the inside and helps her look great from the outside too. (What more can one expect?)
Diet Indulgence
The movie star loves food such as bread, burritos, pizza and pancakes like all of us, but she refrains from having them too often for her own well being.
Making Health and Well-Being Her Goals
Welch has proven that she is an excellent combination of beauty with brains by accepting that she doesn't exercise and sticks to a diet to don a bikini anymore. She does it so that she could stay healthy forever. Being body beautiful is not her first priority, health and well-being are her primary goals now. (And we agree with this perception)
Beauty Secrets
The beauty secrets of the former Bond Girl include anti-wrinkle face creams and botox injections. She is open to undergoing a plastic surgery but considers diet and exercise to be the best tools to stay youthful.
Staying Single and Happy
The timeless glamour icon has also opened up on why she is still single after four marriages. Welch says she is single because she is too set in her ways. She likes who she is, what she does and she wants to keep being herself. Raquel is happy with her life and it's not necessary for her to have a man in her life. She also adds that she has not ruled out the idea of another marriage but jokes that she is probably not good at it.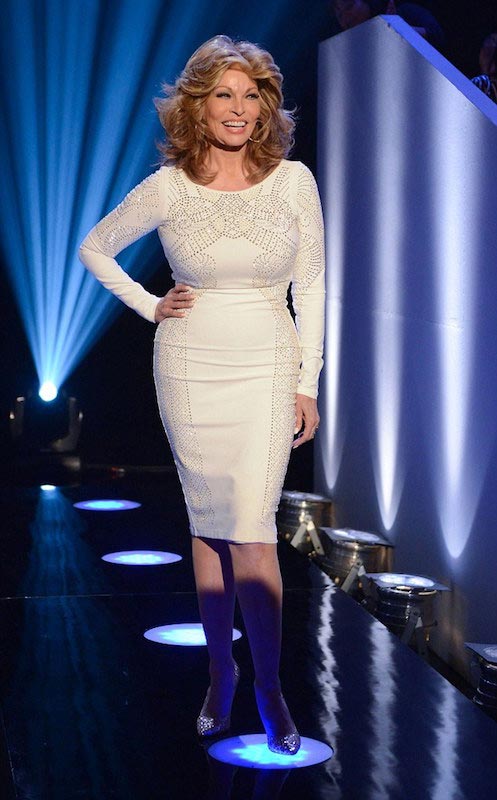 Did you like the fitness secrets revealed by Raquel? Do you want to know more such amazing secrets? If so, you can follow the celebrity on Facebook, Twitter and Instagram.