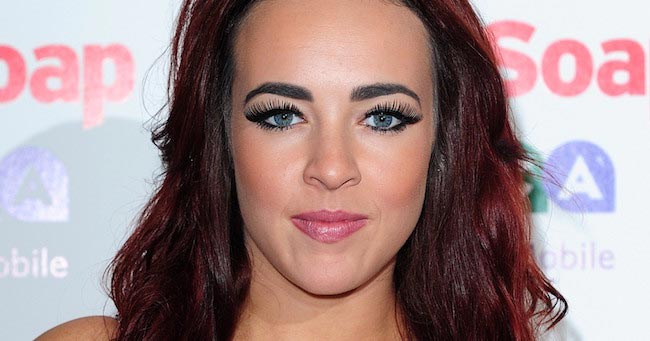 First she turns up at work intoxicated and then she has a fling on a reality show! These instances certainly helped her create a buzz in the media. We are talking about none other than Stephanie Davis (or Sinead O'Connor of Hollyoaks to some people) who was sacked from her TV show and then grabbed headlines for having an intimate relationship with her fellow housemate Jeremy McConnell in a reality show (Celebrity Big Brother) when the entire world knows that she is in a serious relationship with hot model Sam Reece.
Despite being a part of several controversies, the actress has managed to gain a certain amount of fan following. The reason may be her superior acting skills but another reason is surely her envious body. Here are all the details of what efforts the stunner puts in to look so hot.
The Reason
Though the sexy actress has always been a fit girl, she boosted up her workouts and changed her diet as she wanted to look great in Celebrity Big Brother (2001-Present). Mirror recently reported that the beauty was determined to get in the best shape of her life for the show and so she went in for a complete detox. She thinks that if a woman has to be on camera 24*7, it could be pretty intimidating. She decided not to make a fool of herself and opted to get super-ripped for the show.
Workout Routine
The workout routine of the diva has not been revealed in detail but she admitted to working out 6 days a week. We assume she took the help of the Forza experts to guide her workouts as she was using their supplements to get in a good shape.
Diet Secrets
The brunette confessed to using Forza's Shake It Slim to help her lose weight and become fitter. It is a drink that replaces your meals and contains 22 minerals and vitamins. (For more information or to buy this replacement meal drink, please visit their official website by clicking here)
Interestingly, Stephanie is not the only celebrity to lose weight with Forza supplements, Maria Fowler and Chloe Etherington benefited from it in the past too.
Diet Changes
The Hollyoaks (1995-Present) actress made several diet changes to get fit. She let go off her bad diet that consisted of junk food such as McChicken sandwiches (from McDonalds), chocolate buttons and red bull with healthy options like Forza drinks and grilled chicken (no skin) with quinoa salad. (We must say that the diet change has certainly helped her lose her 'chipmunk cheeks', haven't you noticed it yet?)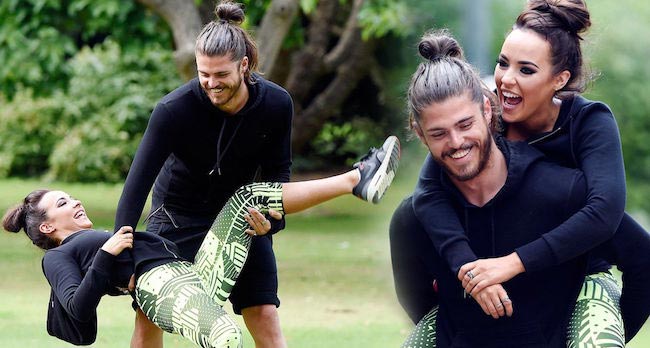 Inspiration
Though, the actress is not showing a lot of respect for her relationship with her boyfriend, Sam Reece these days (And he has also stopped supporting her to continue on the show), it was Sam who inspired the beauty to make the healthier lifestyle changes. She called him a super-buff and told everyone that Sam inspired her to change her lifestyle. They even competed in the exercises together which we are sure helped them both.
Before starting the lifestyle changes, she told Sam that she will get in shape like him and she was proud to have achieved that goal. Sam was very happy with her progress and even nicknamed her "Skinny Minny." (Aww…we hope that their relationship survives this test as Sam is surely "good for her health." What say?)
The Reward
The young actress lost one stone due to her efforts and she went from 9 st to 8 st in just 4 weeks.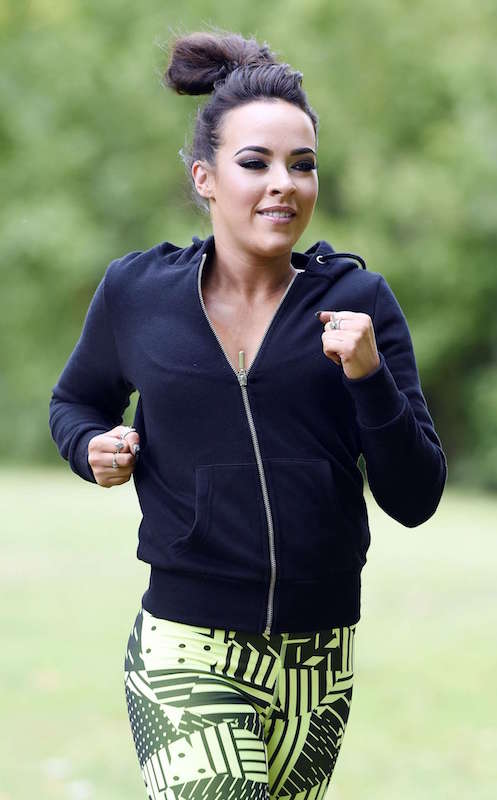 The Delight
When asked about the weight loss goals which she has been able to achieve, the hottie said that she is now feeling the sexiest of her life and she is not like a chubby polar bear anymore. (We bet!) The weight loss also had an impact on the size of her breasts and she joked about it by saying that she earlier had two oranges but now she has two melons. She also couldn't wait to jump into the CBB hot tub.
Well, after going through the progress of the English actress, we can only say that it's good for her that the Forza diet suited her and got her the best results. But all her fans should exercise with caution (before following her blindly) as what suits her may not suit others.