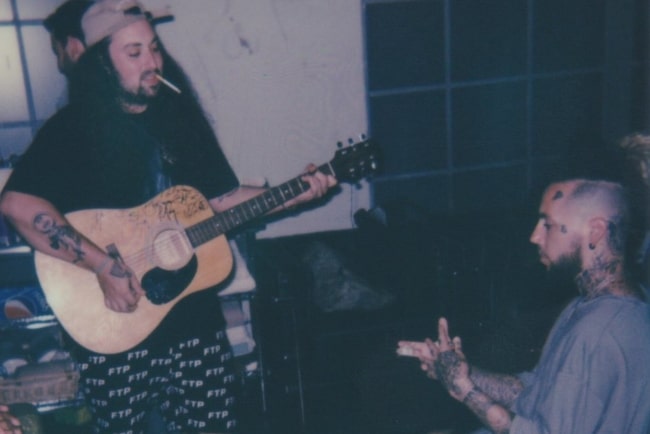 $uicideboy$ is an American hip-hop duo that originated in New Orleans, Louisiana and is also known as '$B'. The group was founded in 2014, by cousins Ruby da Cherry and Scrim through the online music platform SoundCloud.
Members
Origin
New Orleans, Louisiana, United States
Genres
Hip Hop, Punk Rap, Horrorcore, Trap Metal
Labels
Virgin Music Label & Artist Services
G*59 Records
Formation Date
2014
Singing Portfolio
Their music is considered to be abrasive, with self-produced beats, and harsh lyrical content, that includes lyrics about substance use disorder and suicidal ideation. It also subjects to depression, s*xual content, and suicidal ideation.
They released their debut studio album I Want to Die in New Orleans on September 7, 2018, which included the singles Carrollton and Meet Mr. Niceguy. The album charted at #9 on the US Billboard 200.
$uicideboy$ Facts
Growing up in New Orleans, they were surrounded by music from Audubon, Tulane, Elysian Fields, and St. Bernard. Their music is also considered to be influenced by the Hip Hop group, Three 6 Mafia.
They have worked with several well-known artists such as ASAP Rocky, Cardi B, Wiz Khalifa, and XXXTentacion.
Scrim was born Scott Anthony Arceneaux Jr. on April 11, 1989, in Marrero, Louisiana, and Ruby da Cherry was born Aristos Norman Petrou on April 22, 1990.
Originally, Scrim took a liking to the music of singer and producer T-Pain and Kanye West.
The cousins shared a close relationship as well as an interest in music. Hence, they chose to pursue music professionally eventually forming the group $uicideboy$. In the process, they made a pact that on the off chance that their music career did not work out they would commit suicide.
Together they released their first project Kill Yourself Part I: The $uicide $aga which was a three-track EP that was released in June 2014 on SoundCloud and Bandcamp. Hence, this led them to garner the attention of underground rapper Bones.
It is said that the group has garnered a cult following in the hip-hop scene.
Scrim has had a history of the abuse of drugs and is openly known for his use of heroin. However, he had once stated that he had stopped in the use of it in February 2019. Similar to Scrim, Ruby da Charry has also dealt with the use of drugs and in October 2020, he checked himself into a drug rehabilitation center.
Since the release of their debut album in 2018, $uicideboy$ has gone on to release various other albums including Long Term Effects of Suffering and Sing Me a Lullaby, My Sweet Temptation.
Featured Image By Prostynya / Wikimedia / CC BY-SA 4.0