How does one of the highest paid Supermodels Simon Nessman earn his happiness?
He makes more money every year to travel and buy more experience. Naturalist, craftsman, adventurer, and model are some of the keywords that supermodel Simon Nessman uses to introduce himself on Twitter. He loves to live in the heart of nature away from television and music when not on the runway or in a studio.
Tagged as one of the leading icons of the fashion industry, he proudly owns his contrasting characteristics and puts a lot of emphasis on building personality and perspective over mere appearance. This explains the mysterious intensity he seems to bring effortlessly in front of the camera. Perhaps, this is also one of the main reasons behind his success as a model as he keeps pressure miles away by pursuing unrelated interests in marine biology and horticulture when not working.
Career Highlights
His most recent work in 2017 includes a print shoot for Polo Ralph Lauren and Versace. He walked the runway for Bottega Veneta and Michael Kors Fall / Winter 2017 in February. An association with Michael Kors for more than 6 seasons and a multi-year contract as the face of Giorgio Armani reflects his professionalism that always ensures a spot for him in all their runway shows.
Brands Represented
Simon Nessman's blue-collar work ethic helped him book jobs with some of the most loved brands in the world. During the last five years, Simon was featured in advertisements for River Island, Fendi, Pepe Jeans, Tommy Hilfiger, Calvin Klein, Aldo, Macy's, Armani Exchange, Sisley, Gap, H&M, Coach, Diesel, Givenchy and Hugo Boss.
He is regularly featured in GQ and Details magazine and has countless covers, editorials, and catalogs to his credit.
First Break
Canadian-born Nessman was first discovered in late 2006 when his friend's older sister asked if she could take his pictures. She sent those pictures to a local modeling agency, Mode Models International where people immediately took notice and sent a $15,000 contract his way.
However, Simon loved playing basketball and rugby way too much and was hoping for a college career playing either of those sports. He refused to even consider modeling before completing his high school graduation. He took off for New York the very next year in 2007.
Featured as Model of the Week in May 2007 on Models.com, his raw Polaroid photos still showcased his striking face and unique features.
A print ad for Givenchy and editorial shoot for Dazed magazine and GQ Italia in 2008 were the defining projects that took his career to the next level.
Current Status
Simon is presently listed with 9 modeling agencies across the world located in New York, Paris, Milan, London, Berlin, Brussels, Copenhagen, Hamburg, and Sydney. In 2013, Forbes magazine disclosed that Simon is one of the highest earning male models in the world after Sean O'Pry and David Gandy. His earnings continue to exceed over a million per year.
Fitness Philosophy
Nessman steers clear of a man-made environment any time he wants to unwind in between his work commitments. He prefers to workout in a forest or among the mountains and the ocean to get fit and hence, spends a lot of time surfing, snowboarding, rock climbing and mountain biking. When these places are inaccessible, he takes a yoga class to work his muscles and build strength.
His motivation to train comes from the enjoyment of a physical activity itself. He claims his ideal day off would be defined by a competitive game of basketball or surfing by himself which he considers as another form of self-expression. The enjoyment of any of the above activities motivates him to work harder and push his limits. He does not like to ruin his focus by wearing headphones and zoning out to music. He would rather keep his ears open to the sounds of nature.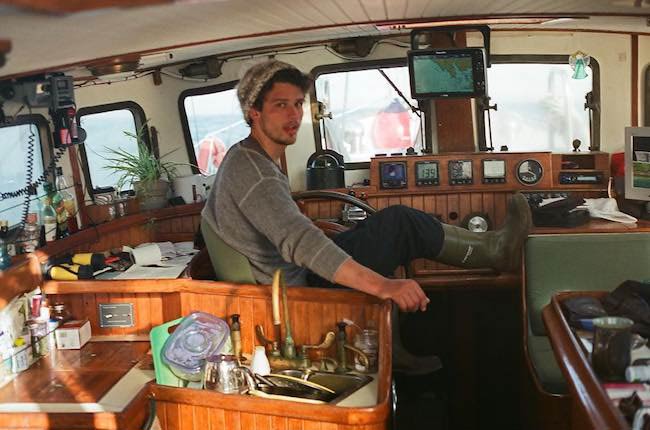 Approach to looking good
Not one to follow fad diets and spend any time in the gym, Simon confesses that perhaps, the secret behind his self-confidence in front of the camera is avoiding unnecessary concern with his external appearance. He might be blessed with a good bone structure but, he maintains himself by seeking mental balance rather than seeking physical perfection.
It sounds unbelievably simplistic when Simon claims water is his favorite detox drink and bananas are his go-to snack for energy. But, the explanation behind looking as good as he does will get more compelling when he reveals he stays miles away from drugs and partying.
He would rather spend an evening constructing a new structure in his backyard than visiting a nightclub and absolutely never compromises with getting enough sleep.