When your genetic makeup comprises of two self-made superstars, it's guaranteed that you will look awesome and have a fruitful career not because of your parents' name but your own talent. This is being proved by Sylvester Stallone's daughter Sistine Stallone who has inherited the all-American looks from her mother and has got endless legs along with the uncanny "Stallone" eyes that can keep anyone intrigued.
She is a successful model who is proud of her parents, her father being an award-winning film legend and her mother, a fashion icon and likes being clicked with them.
Here we try to find out her workout routine and beauty secrets that help her look flawless at all times.
Fitness Frenzy
The diva admits that growing up with Rocky (1976) star has been a bit exciting as her dad was adamant that she and her sisters always be faster and stronger than the boys in their class. He ensured that his three daughters woke up at 6 in the morning every day. He then made them throw a shot put, swing a golf club, do pushups and throw a baseball before going to the school. The Italian Stallion also made them do dead lifts with dumbbells which made them all quite buff during the school years. They did that for years before telling their dad that they would rather do makeup in the mornings than the fitness activities.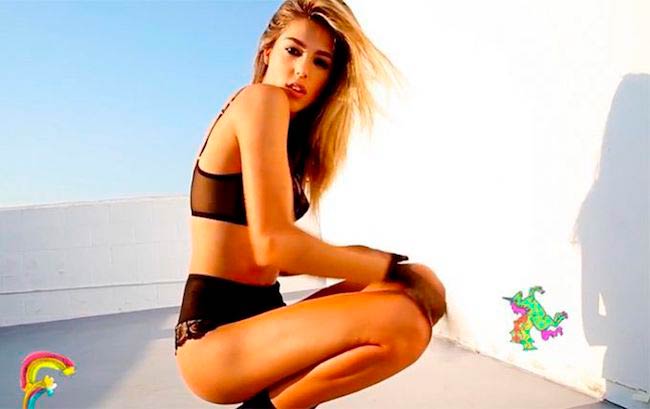 Workout Routine
Sistine admits that she still likes to stay fit and for that, she does a little bit of every exercise like weight training, running and Pilates among others. She likes to change her exercises to keep things interesting.
Her current exercise obsession is Pilates and she likes to wear Reebok leggings with matching crop top as a preferred exercise gear.
Pre and Post-Workout Meal
Pre-workout, she has a cup of oatmeal and post-workout, she has some Greek yogurt parfait that she makes herself.
Celebrity Crush
The young model admits that her heart skipped a beat when Hollywood superstar Leonardo DiCaprio remembered that he met her through her parents.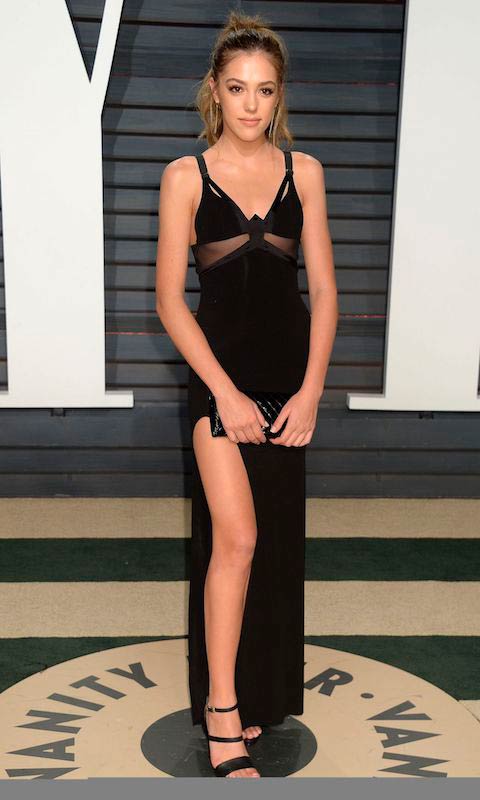 The Golden Globes Experience
We all know that the daughter of Jennifer Flavin graced the Golden Globes 2017 with her parents and sisters and dazzled everyone. She says that her parents advised the sisters to just have fun, live in the moment and cherish every second of the experience because it was a rare experience. She felt special for having been given that opportunity and felt amazing to be doing that with her parents and her sisters because they all are really close.
The beauty also shared the moment when their father broke the news of attending the golden globes together. They were all in the family room and their dad called them. They thought that they would be getting some tragic news. Suddenly Sly told them that they would be Miss Golden Globes and they freaked out. They celebrated by dancing together to the tunes of loud music and all of them were really excited (including their dogs).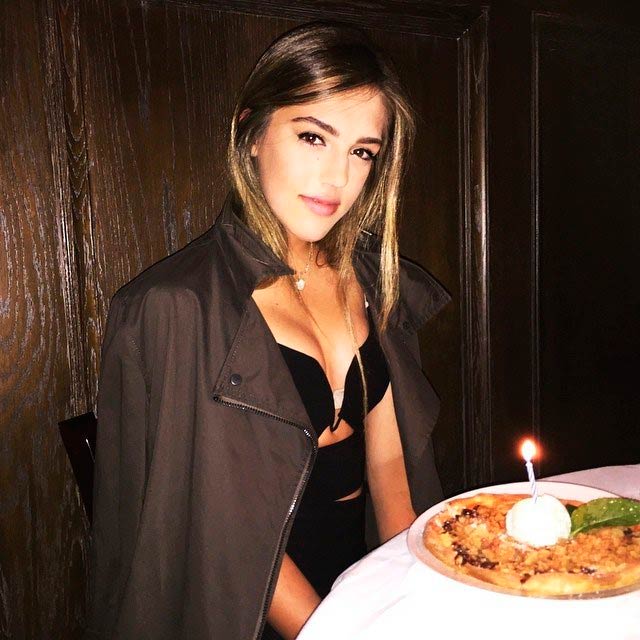 Beauty Secrets
The LA-born has shared some amazing beauty secrets with her fans. Here they are:
You should remember that less is more when it comes to makeup. She also prefers to have minimal makeup when she can and prefers good, clear skin over loads of makeup.
You should always wear loads of sunscreen in the summers.
If you want to be beautiful from the inside out, then you need to have a balanced diet and stay hydrated all the times. You should know that healthy looking skin starts with having a clean diet and drinking lots of water.