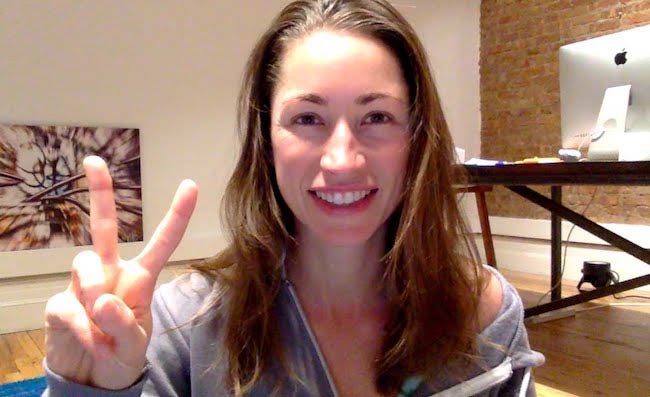 Tara Stiles is a Yoga YouTube sensation who is about to be a mother soon. She has a glowing personality and an optimistic attitude about things in life. Here, we get to know about her current diet plan, her cravings and have a look at the tips she offered to pregnant women who are hoping to stay fit. We also get to know what yoga poses, people with limited time should try and which yoga moves would fill your day with energy. Read on to know it all.
Diet Plan
While talking recently to Women's Health Magazine, the founder of Strala Yoga shared her diet plan.
Mornings
She starts her morning at ‪5:30 AM with some tea and orange juice. It is followed by banana, spinach, and almond milk smoothie.
In case she is on the road, she grabs some fruit or yogurt. She loves having berries like blackberries, blueberries, and strawberries.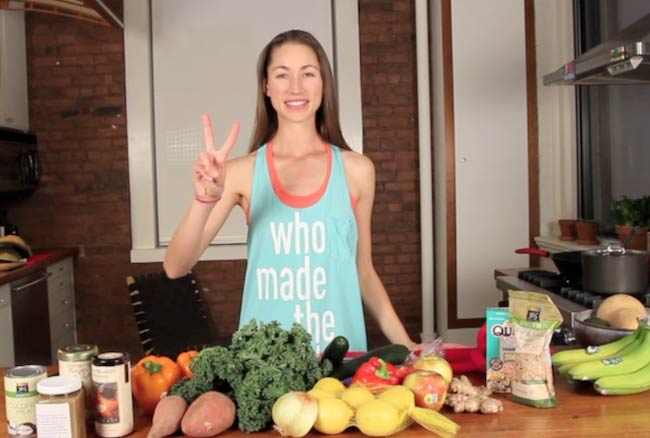 Her morning snack includes having apple, banana or a Kind bar that she has at 11:30 AM. It keeps her fuelled for longer.
Afternoons
At 12 PM, she has a spinach and avocado salad that has lemon dressing and sprinkled with truffle salt. She customizes the salad by adding cherry tomatoes, arugula or even apples.
Her afternoon snack is a strawberry, banana, or almond milk smoothie.
If she is feeling very hungry before the afternoon, she will have another smoothie that will sometimes serve as a lunch replacement. In this one, she adds oatmeal, cashews, and some cinnamon. It tastes like strawberry shortcake as per Tara.
Evenings
The diva has dinner at 5 PM and usually opts for a vegetable soup with pasta. She puts everything in the pot and adds a bit of coconut milk and spices such as red pepper flakes.
Tara also shared a pad Thai hack in which she blends butter spices and some almond milk and puts it over the rice noodles & vegetables or pasta noodles. It's her version of pad Thai without any oils.
Top Cravings
In the beginning of the pregnancy, the would-be mother was craving strawberries. Now, heading towards the end of the pregnancy, she has an urge to eat healthier foods and has almost given up her preferred snack, French fries. She is also trying to not have any sushi, raw fish or even sugar.
Her indulgence these days is to have a big glass of orange juice and taking a nap. When she craves a candy bar, she drinks some fruit juice or eats a bowl of berries. This kind of healthy replacement is a challenge for her but she likes it.
Body Confidence
The yoga instructor is very body confident. For her, body confidence is not about the dimensions of her body. It means feeling good and healthy from the inside.
Quick Exercise
There are many people who struggle to find even an hour to do some yoga. For them, the designer of Reebok's Yoga collection has suggested the pigeon pose. It will elevate the tension in the hips, connect with your breath and de-stress you. You can also opt for meditation and deep breathing as they get you through a long day. Trying a pose that incorporates an element of balance like the tree pose is also a suggestion worth trying.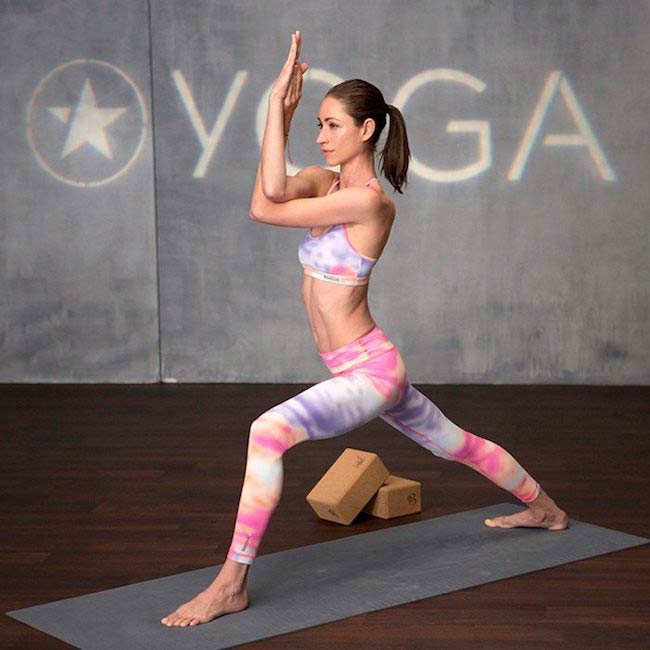 If you are short on time, you should start small and take 5 minutes out of your morning to relax. Soon, you will be hooked to it and become dedicated, she told Forbes.
Have A Positive Day
If you wish to start your day on a positive note, then you should try sitting up in bed for a few minutes and connect with your breath. It will let you know how you feel and set a nice tone for the rest of your day. If you are after some apt poses, you can go for warrior 2, tree or extended side angles.
Yoga for Pregnant Women
The best-selling author will be giving birth to her daughter in February. She says that pregnant women should try to be as active as possible. But you should never compare what you can do now with what you could do before. Just focus on being calm in which yoga can help you. You should also know that pregnancy is not an excuse to stop taking care of your body and remain fit.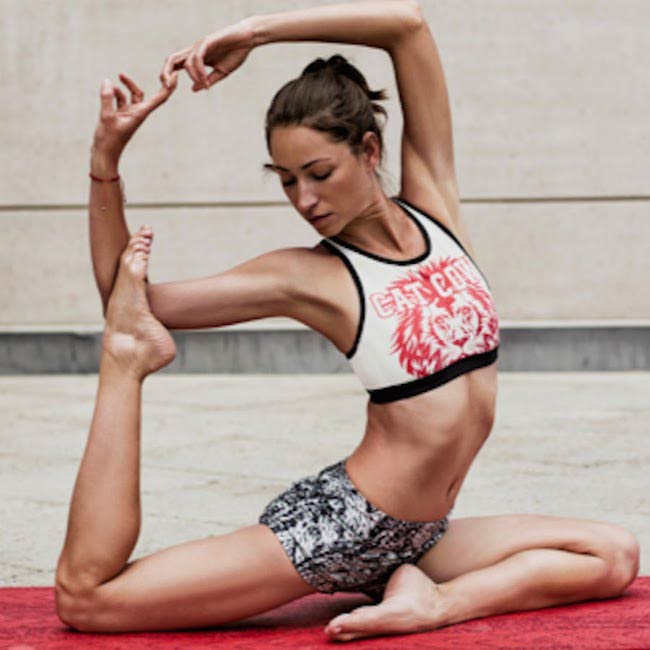 Not Perfect
She is never perfect because she always aspires to challenge herself to do something better. If you wish to stay healthy like her, you need to cook a lot of vegetables at home. Try opting for eating simple foods such as smoothies, soup or salads. Avoid processed or junk foods as much as possible. Sometimes, you can indulge in cookies and ice creams like the yogi.
Favorite Yoga Poses
Tara's favorite yoga poses are:
Pigeon Pose – It's great for your back and hips. It calms your mind too.
Meditation – Simple meditation can help you breathe and concentrate on yourself.
Dancer Poses – These poses open up your whole body.
Yoga Tips for Pregnant Women
Her first tip is to check with your doctor about it because everyone has different body types and endurance levels. A qualified professional who knows your personal case history would advise you the best. After you get the green signal from the doctor, you should get on with yoga sessions by keeping the following things in your mind:
No Pushing Into Twists
When your body relaxes during a pregnancy, you will feel like you can really twist in circles. You will be smart to do much less than before as your middle should always be roomy and uncompressed.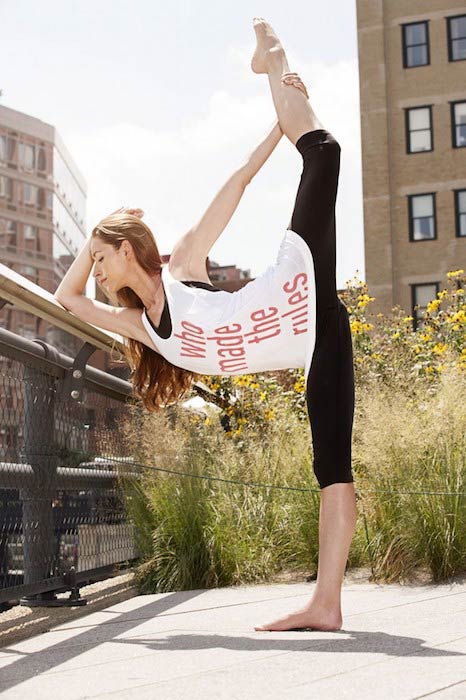 No Belly Challenge
Avoid poses like Bow Poses, Wheels or Up Dogs as they can do more harm than good. Rolling onto your side and opening up is fine if it feels good to you. Every person finds some moves that are not stressful and feels great. Find those moves too without bothering about what everyone else is doing. If it feels right, it's right for you. Always move slow enough and breathe deep so that you feel yourself.
No Stress
Don't bother about the correctness of a pose as it can cause stress to your mind and body. Find your own way in your body and stick to yoga poses that make you feel good from the inside. It will let stress out of your mind and body. The result, you will feel happier, the fitness expert told Mind Body Green.