Don't you feel amazing when two celebrities spill their fitness secrets together? We certainly feel great when two hot women reveal what's making them look so great. Here, the sisters-in-law, Teresa Giudice and Melissa Gorga are spilling their fitness secrets. They discuss their gym and diet habits.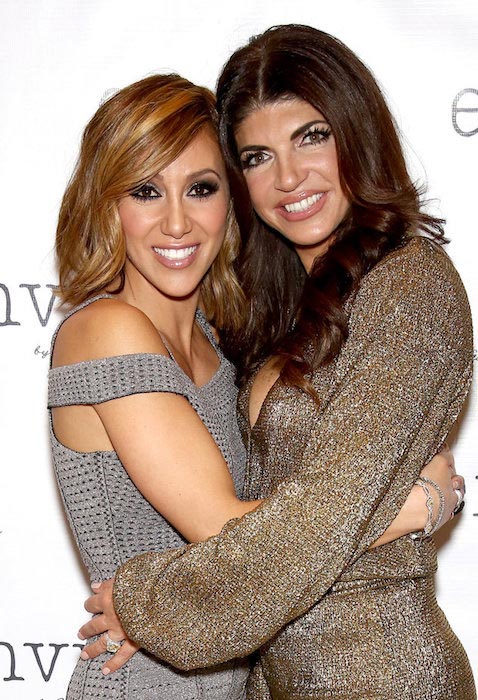 The lovely ladies shared the secrets when they were shooting for Us Weekly recently. They looked super hot in iconic red one-pieces that had a high-cut to show off their toned legs. They have set aside their past differences and have reconciled since Giudice completed a prison stint for fraud in December 2015.
The First Workout Together
People reported that the sisters-in-law were spotted heading to a gym class, a few months back. They were both wearing all-black ensembles and carried their own yoga mats. Apart from gymming together, The Real Housewives of New Jersey stars even spent the New Year together. They saw each other at the New Year's eve after over a year and the holiday spirit motivated them to get along well and even exchange gifts. It seems that they have put their differences aside since the holiday season and their friendship is growing stronger with time.
Workout Secrets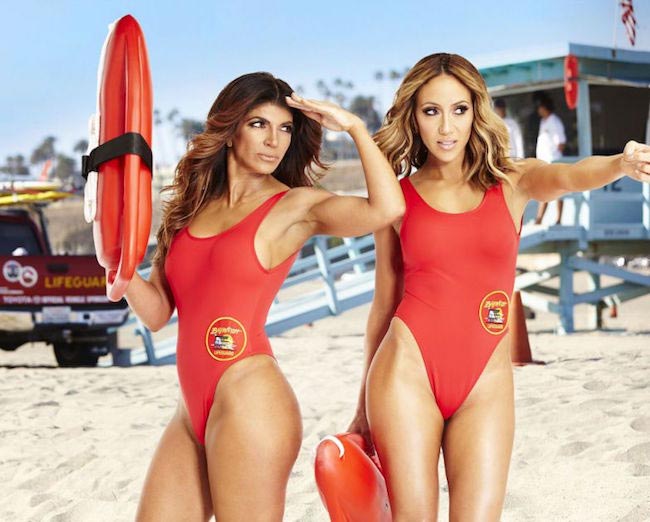 While talking exclusively to US Magazine, the reconciled sisters-in-law spilled their workout secrets. For Gorga, workouts are all about doing heavy stuff in the gym. She does a bit of every exercise and loves doing weights in the gym. She is also a big fan of squats and loves to do this exercise as much as possible. Giudice admitted that her sister-in-law's workout plan is a good one and said that she needs to do more squats.
Enjoying the Shoot
Melissa was particularly chirpy about sharing that she loved the shooting experience. She also appreciated the costumes they sported. She also thinks that doing a photoshoot with Teresa was a fun experience.
Diet Secrets
Melissa was also straightforward about spilling her diet secrets. She doesn't believe in the concept of dieting. She just loves to eat everything in moderation to avoid the excess of anything. Controlling the intake of carbs is one of her diet secrets and she limits her carbs from Monday to Thursday because she indulges on weekends. The diva enjoys some pasta on every Sunday with family and never misses that, no matter what. She says that she can't even fathom a scenario in which she can't enjoy pasta with family on Sundays because she is on a diet. So, she never follows a diet at all.
Teresa's approach towards maintaining balanced and healthy eating habits is a bit different. She believes that eating healthy is the key to good health. Whenever she eats healthily and makes good food choices, she feels healthy from the inside out. The stunner also admits to the fact that people should eat more cautiously as they age because the body changes with age and so should the diet pattern. (And we agree with her!)
All in all, it can be said that both the stunning celebrities know how to take care of their bodies and they are doing a good job in it. Hitting the gym regularly and eating right are the best ways to stay in shape and we think all their fans should fall in line to follow these fitness fundas.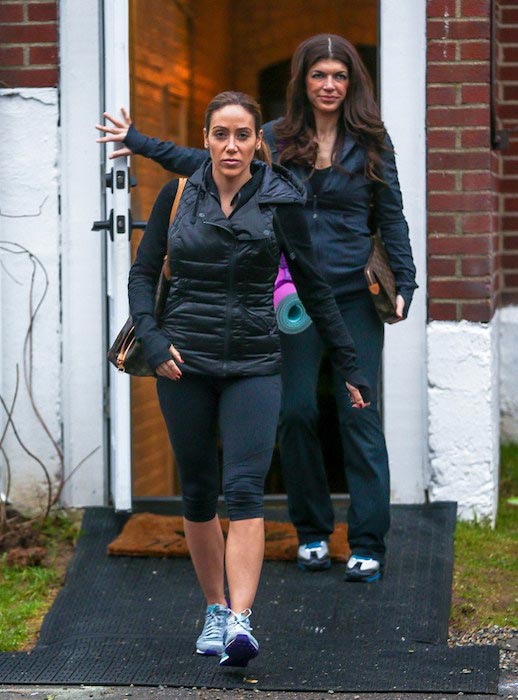 If you liked the ideas shared by the TV stars, you might be interested in knowing Teresa Giudice Fitness and Diet Schedule in Prison. You can also learn about Melissa Gorga's Diet and Workout.
Still looking for more? Follow Teresa on Instagram and Twitter. You can also follow Melissa on Instagram and Twitter. You never know, they might spill a fitness secret that can make you look hot like them.