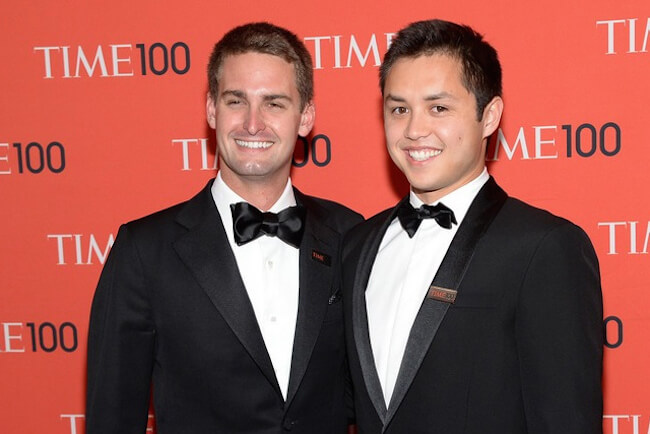 There was a time when wealth (unless inherited) came with age. You had to work for years before joining the league of elite rich. But, with the advent of IT age, it became a bit easier to get rich at an early age. And, the recent apps boom has made it possible to go from rags to billions within the shortest time possible.
Of course, all the individuals featured on this list don't belong solely to the tech field. The field of work of individuals listed in the article includes automotive, chemicals, show business and fashion. Without any further delay, let's take a look at some of the richest and youngest personalities in the world right now.
(Please note: The list is sorted according to the age of individuals. The list will start with the youngest and will move in the ascending order, even if any successor has less wealth than its predecessor.)
Age: 25
Net Worth: $2.1 billion
Evan Spiegel, at the age of 25 has everything. He is a multi-billionaire, has a gorgeous Spanish Mansion in Los Angeles and even better, he is dating super hot supermodel Miranda Kerr. He himself has acknowledged that he has everything. Spiegel started his rise in 2011 by co-founding Snapchat, the temporary photo messaging company with Bobby Murphy. Currently, he is the CEO of the company that was valued at $15 billion as of March 2015. As a son of a lawyer, he had a comfortable upbringing. He studied product design at Stanford University and met Murphy, who was two years ahead of him and studying math, at the Kappa Sigma frat house. The two initially developed an app called Picaboo. Using the app, you could send photo messages to contacts with a timer that would remove them in 10 seconds or less. The app flopped spectacularly.
They rebranded the app as Snapchat and it took off in fall 2011. It is currently used by more than 100 million people daily and about 65% of the users create content on Snapchat every day. He recently turned down an acquisition attempt by Facebook and has about 15 percent stake in the company. Spiegel believes that trading a pleasure of building an exciting business for a short-term gain isn't very interesting.
Bobby Murphy
Age: 27
Net Worth: $1.8 billion
According to Forbes, Bobby Murphy, who is the son of California state employees, one of whom emigrated from the Philippines also has at least 15 percent stake in the popular pictorial messaging app, Snapchat. He grew up in Berkeley, CA and is a 2-year senior of Evan and studied mathematics and computational science. Compared to Spiegel's brash personality, Murphy has a placid demeanor and prefers to remain in the background, while his confident friend takes a more prominent role. His humble and frank nature was well evident when he gave an interview to the Forbes magazine. He claimed that he and Spiegel weren't cool, so they tried to build things to be cool. And, no one can say that their brainchild Snapchat isn't cool. According to the reports, the company had received new funding offers at an eye-popping valuation of $19 billion. And, as the company is in the early stages of product lifecycle, it will only grow in the coming years.
Julio Mario Santo Domingo III
Age: 30
Net Worth: $2.1 billion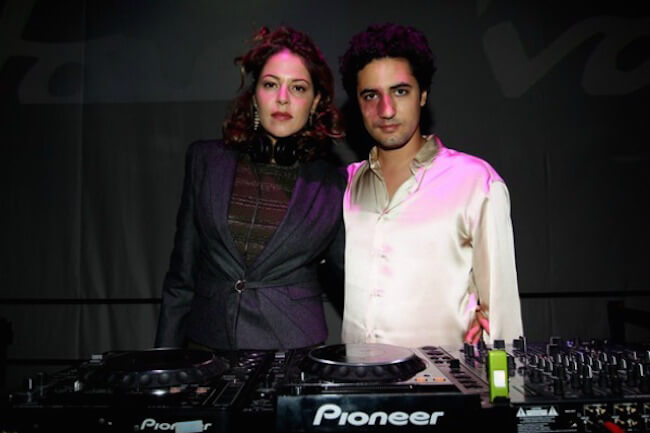 Julio Mario Santo Domingo III is probably the luckiest guy in this list. Whereas, most of the individuals in this list have earned their fortunes, Santo Domingo III has inherited from his rich grandpa. He is a New York City disc jockey and lives in a lavish $4 million apartment in New York City. He is one of four heirs to his namesake grandfather's Colombian beer fortune. Julio Mario Santo Domingo, who died in 2011, owned Bavaria Brewery. But, in 2005, he sold the company for 15% stakes of SABMiller. According to the reports, Santo Domingo left one-sixth of his fortune to his grandson. He also has received great inheritance from his father Julio Mario Santo Domingo II who was once an investment advisor, but retired young to focus on gathering unusual artifacts.
Now, although the inheritance received from his father won't amount too much, but it will surely make him look cool in front of his friends. The inheritance includes the world's largest collection of opium pipes, along with 50,000 books, posters, photographs and other memorabilia documenting psychoactive drugs and their effects on people and society. However, the collection is currently on a long-term loan to Harvard University.
Age: 31
Net Worth: $41.4 billion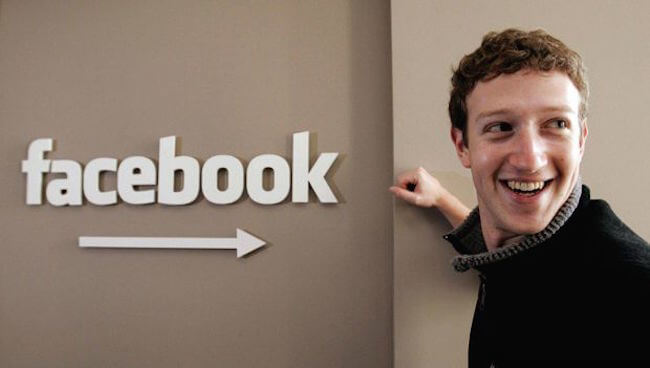 Facebook co-founder and CEO Mark Zuckerberg's wealth has reached new heights. Currently, with a net worth of $41.2 billion, he is the 8th richest person in the world. His increased wealth is driven by increased revenue and jump in valuation of Facebook stocks. In 2014, the revenue supported by a jump in mobile ads grew by 58% to $12.5 billion. Currently, around 1.4 billion people are on Facebook and Instagram unit has more than 300 million users. Plus, the mobile messaging app WhatsApp, which Zuckerberg acquired for $19 billion in cash and stock in 2014, has 700 million users and is growing. However, Zuckerberg isn't one to rest on his laurels. He is trying to turn virtual reality headset maker Oculus VR, which he purchased for $2 billion in 2014, into a next-generation computing platform. Recently, it was announced that the Rift virtual reality headset would start shipping to customers in early 2016.
On the personal front, he is having great time as well. He has recently bought 700 acres in Hawaii on Kauai's north shore for $100 million. Also, he and his wife Priscilla Chan committed $25 million to fight Ebola in October 2014 and gave $75 million to a new trauma center at San Francisco General Hospital in February 2015. Plus, he is the driving force behind Facebook's Internet.org initiative that plans to bring affordable access to selected Internet services to less developed countries by increasing efficiency. It has been developed by Facebook in partnership with six companies Samsung, Ericsson, MediaTek, Opera Software, Nokia and Qualcomm.
Dustin Moskovitz
Age: 31
Net Worth: $9.7 billion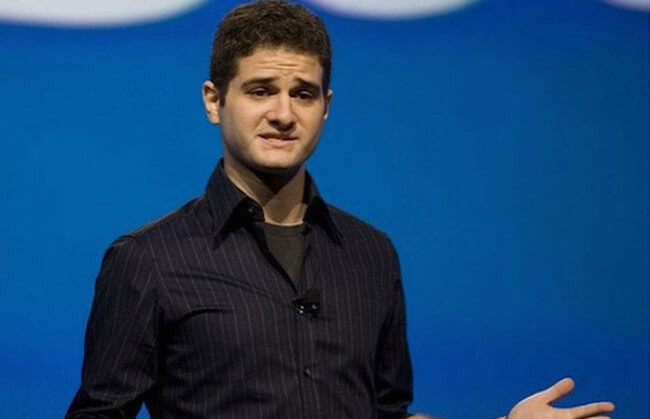 Dustin Moskovitz was Facebook's third employee and helped launch it with roommate Mark Zuckerberg from their Harvard dorm. Two years later, he dropped out of the university to join Zuckerberg in Palo Alto to develop the social networking site. However, he didn't remain with the company for long and in 2008, left the social network to start Asana, a software firm. However, he did retain around 5 percent shares of the company. He is married to former Wall Street Journal reporter Cari Tuna. And, together they have devoted some of their time and efforts to build philanthropic foundation Good Ventures, which has given millions of dollars to causes that range from malaria eradication to marriage equality. Recently, the organization announced a $25 million grant to GiveDirectly, which gives cash to the very poor in East Africa. Moskovitz, who is a member of Bill Gates's and Warren Buffett's Giving Pledge is known for his humble and down to earth lifestyle. Dustin daily uses his bike to reach his workplace and prefers to fly commercial.
Tom Persson
Age: 31
Net Worth: $3 billion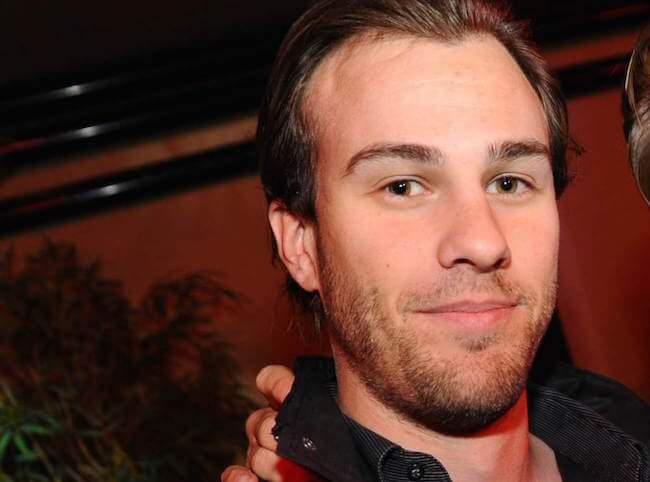 Tom Persson is Europe's youngest billionaire and of the third generation in the H&M-clan. Including his father, brother, sister Charlotte Söderström, and aunt Lottie Tham, his family has five billionaires. His grandfather, Erlin Persson founded global cheap chic retailer H&M in 1947. His brother Karl-Johan is the CEO and his father, Sweden's richest person Stefan Persson, is chairman of the company. The company, over the years, has become a global retail powerhouse with more than 3500 stores in 53 countries. However, Tom, who is a graduate of the Met Film School in London, has preferred to stay away from the family business. He lives in Stockholm and has started several small movie production companies.
Anton Kathrein, Jr.
Age: 31
Net Worth: $1.7 billion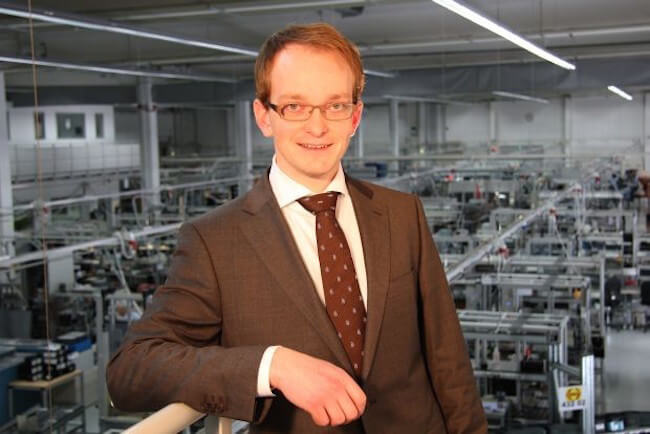 Anton Kathrein, Jr. is the third generation from his family to lead Kathrein-Werke, which is a pioneer in automotive antennas in the 20th century. The company makes the cables, antennas and receivers that allow cell phone signals to bounce across the world and had more than $1.6 billion of net worth in 2013. The company has profited from leading telecommunication service providers' efforts to expand their networks to accommodate rapid growth in data traffic and users. The company's other operations include manufacturing radio and TV broadcast antennas, satellite and terrestrial reception systems and equipment for high-speed multimedia transmission by cable TV operators. It has come a long way from the company that was founded by Kathrein's grandfather in a cellar in Rosenheim, Germany, shortly after World War I. Anton became CEO of the company in 2012 at the age of 28, when his father who had ran the company from 1972 died unexpectedly.
Elizabeth Holmes
Age: 31
Net Worth: $4.5 billion
This year Elizabeth Holmes made her debut in the Billionaires list as the youngest self-made woman billionaire. Her uncle's death from cancer spurred her to develop a way to detect diseases earlier. In 2003, she dropped out of her sophomore year at Stanford University to establish blood testing company, Theranos with money she saved for college. She has pioneered the blood testing industry with cheaper, easier-to-use blood tests. Her labs require only a virtually painless prick of the finger and a few drops of blood to run several different tests at a fraction of the price of commercial labs. The 2014 was particularly a great year for Holmes and her company raised $400 million from venture capitalists. Theranos is currently valued at $9 billion, and Holmes's with 50% stake at $4.5 billion. And, company's deal with Walgreens, the largest U.S. retail pharmacy chain, with more than 8,100 stores, to roll out Theranos Wellness Centers inside Walgreens pharmacies has already kicked in. It seems the only way for Holmes is upwards.
Tatiana Casiraghi
Age: 31
Net Worth: $2.1 billion
In 2013, after marrying Andrea Casiraghi, who is reportedly second in line to the throne, Tatiana Casiraghi became member of Monaco's royal family. However, her position in this list isn't because of her royal marriage. Even, before her marriage, she was a billionaire heiress. Like her brother Julio Mario Santo Domingo III, who has already been featured in the list, she has inherited one sixth of her grandfather's fortune. Her uncles Alejandro and Andres Santo Domingo, each inherited one-third of the fortune as well. Tatiana, who is known for her unique fashion sense that varies from an elegant style to a vintage, boho-chic and hippie one has her own fashion label Muzungu Sisters, which she launched in 2011 in partnership with Dana Alikhani. The fashion venture supports local artisans by buying handmade garments at a fair price and then selling them to the general public. She also supports several charity organizations including the Motrice Foundation, which funds research into cerebral palsy.
Nathan Blecharczyk
Age: 33
Net Worth: $3.3 billion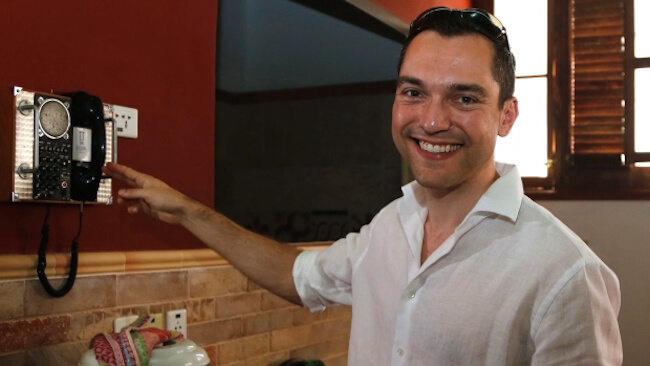 Nathan Blecharczyk is the cofounder and Chief Technology Officer (CTO) of Airbnb, which has completely revolutionized the holiday rental system. Currently, the website lists more than 1,500,000 homes (or rooms in people's houses or apartments) for rental stays. Since it came to existence in 2008, 30 million guests have used the service, including 20 million in 2014 alone. After raising $1.5 billion in funding in June, the company is now valued at more than $25 billion. And, according to the Forbes, Blecharczyk has a 13% stake in Airbnb. The company was also profited from the employee share sale in October 2014.
Nathan Blecharczyk, who went on to Harvard University, where he received a Bachelor of Science degree in Computer Science resides in San Francisco, California. Recently, Blecharczyk and his wife welcomed their first child, a daughter, whom he brings into his office twice a week.