Celebrity Trainer Tiffiny Hall Diet Plan 2018
The founder of TIFFXO.com is staying healthy in 2018 by following a healthy diet plan. It includes preparing her meals on Sundays, drinking loads of herbal tea and water as well as munching on only healthy snacks when the urge to snack strikes. Here, you can know her exact diet plan.
Diet Plan
Breakfast
The diva starts her day with Chai-spiced Quinoa Porridge that comes with delicious blueberries. She prepares it the night before to ensure that she starts her day with the right fuel that's healthy and tasty at the same time.
Lunch
During lunch, the stunner likes to have a warm eggplant, mint and chickpea salad that's rich in protein, vitamins, and minerals while being awesomely delicious. Lunch helps her to stay energized for the rest of the day and allows her to have a break from the morning tasks.
Dinner
At dinnertime, she enjoys a warm, satisfying and highly comforting TIFFXO Moroccan Lamb & Chickpea soup that she often makes ahead of time and freezes in batches. It is a wonderful source of carbs, protein, and veggies. It helps her to recover from the day easily.
Snack
When her body feels hungry in between meals, she feeds herself with pumpkin, pecan & maple muffins that can be cooked in advance and be kept with you at all times to ensure that you don't eat anything unhealthy when you are feeling hungry.
Tiffiny on Why You Must Never Count Calories
Now, if you are inspired by how well Hall eats and how awesome her diet is, you should know that she never counts calories. In her opinion, that's the right strategy, and you should follow it too because counting calories can be bad for you in the following ways.
You Don't Listen to Your Body
When you count calories, you miss the hunger cues your body is giving you when it needs food because you want to eat a specific number of calories at specific times. This habit might harm your health in the long run because you are not nourishing your body when it needs the nourishment via the right foods.
You May Face Self Esteem Issue
People who count calories to be of a certain shape or size often have low self-esteem because they think they won't look good enough until they reach the desired shape or size. Never put yourself in such a situation because a happy mind and a healthy body are the most essential parts of a human's life.
All Calories are Different
Every food, be it a cake or a vegetable has a set number of calories but these calories make you feel different. When you consume the required number of calories by eating vegetables, your body will feel good but if you get the same number of calories by eating cake, your body might not feel so good. So, you should know the difference and opt for the healthier choice.
When you develop the habit of counting calories, you often stop yourself from having foods that you really love. This might make you feel deprived and you might end up eating more than necessary as a result of a binge session. So, avoid the binge eating by having a diet indulgence every once in a while. Restart after every indulgence to ensure that you stay on the health track.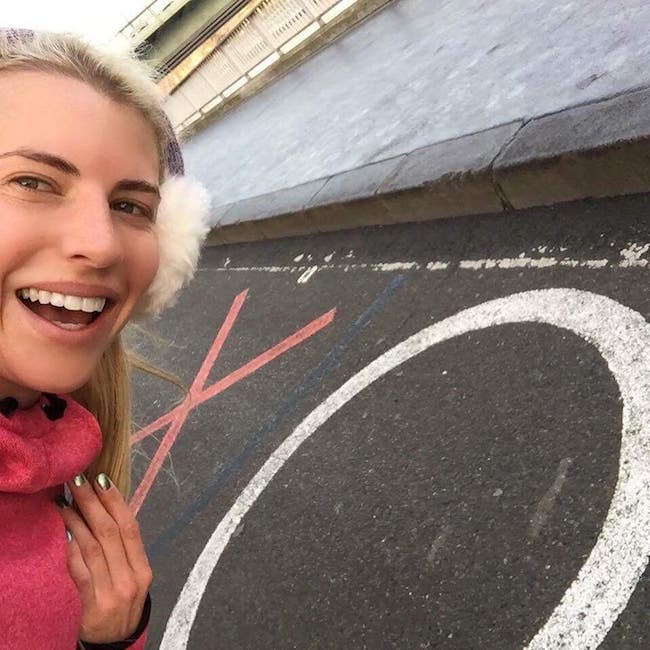 Many people who have the habit of counting calories often weigh themselves. If you have this habit, then you better kick it because your weight is often influenced by factors like weather, water, and hormones. You should measure your health on how you feel not how you look. If you are feeling energized, you are less moody and you can think clearly, it means that you are healthy.
The fitness expert also wants you to stop counting calories and focus on staying fit by achieving your fitness goals. When you achieve all the fitness goals, you will have more energy, glowing skin, weight loss, and a sculpted body. You will also start living according to how you feel and not live by the numbers.
The star suggests that you should exercise to feel energized, not to lose weight. You must fuel your body, never deprive it. You must also do self-care tasks every day, and practice meditation and mindfulness to ensure that you stay healthy and live happily.