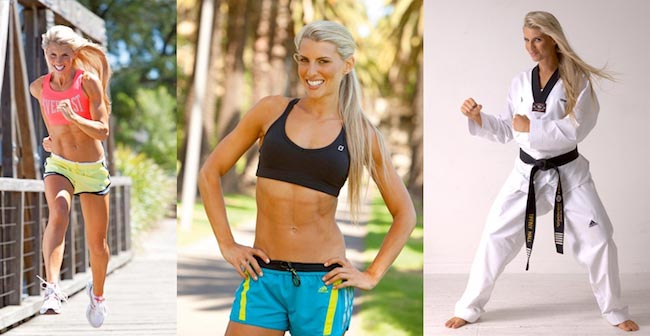 Tiffiny Hall is a skilled trainer who's not scared to workout hard for a perfect body. She even shares her fitness obsession with her followers through social media. If you like the diva and wish to know more about her views on workouts, diet along with getting a glimpse at her current workout routine and diet plan, then you are on the right page. Here we have mentioned all of it just for your benefit.
Weekend Workout Routine
Many people just want to relax on the weekends but this celebrity is different. She likes to workout hard and sweat over the weekends too as reported by Daily Mail. Her weekend workout routine begins with doing 5 pull-ups, 20 long jumps, 10 burpees, 40 v-snap sit-ups, 30 weighted squats, and a 500-meter sprint. She repeats each of these exercises as much as possible in just 20 minutes time.
If you want a glimpse at her daily workout routine, you may want to check out these videos. They prove that the TV personality has no set exercise routine but likes variation in it. From boxing to martial arts, she does it all.
Workout Gear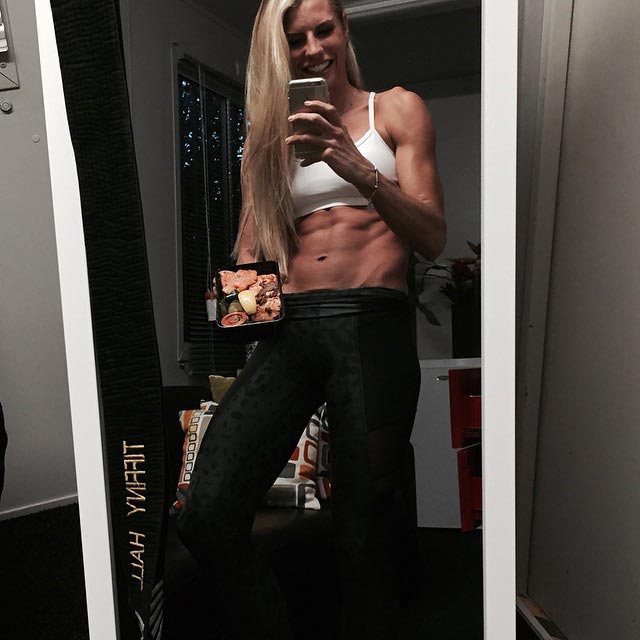 The star of Biggest Loser Australia (2006-Present) likes to wear comfortable clothes while working out. She still manages to look hot in it. She recently looked amazing in an electric blue crop top that was accompanied by tiny workout shorts. (And we also liked it too much)
Eat Wisely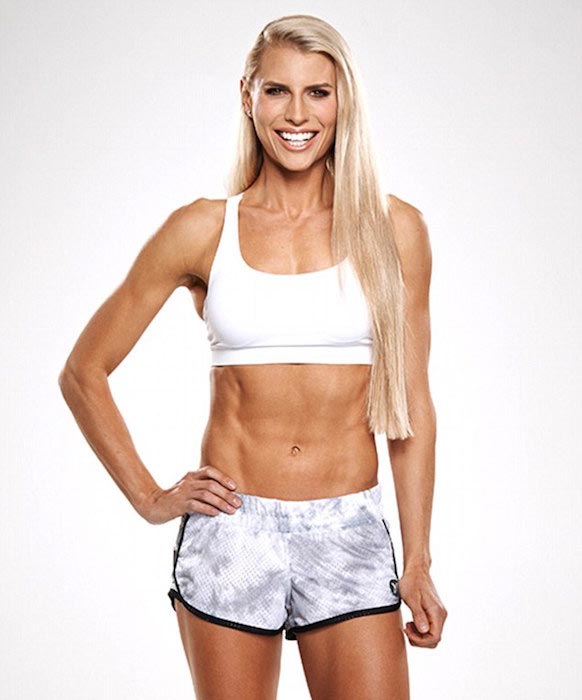 For those of you who are impressed by the sexy figure of the lady, she suggests you start eating right food to look like her. You should eat only healthy food. If you have been facing some issues in sticking to healthy food options, you should try to remember that eating healthy food items will take you a step closer to your fitness goals. It's a great motivation.
How To Create Perfect Abs
When fans enquired the beauty about the secrets behind her killer abs, she advised people to keep an eye on their food intake as abs are created in the kitchen not in the gym. She wants you not to train when your diet plan is bad. You should try and eat healthy foods as much as you can. If these foods seem too boring, go for making them interesting rather than switching back to unhealthy foods. You should also make sure you eat healthy foods consistently to get great results.
The blonde also explained some exercises that will help you get rippling abs. Firstly; you shouldn't just focus on sit-ups. If you want to reduce the amount of fat on your stomach, you should target to remove it via the route of full body conditioning. Though core strengthening exercises would help you have nice abs too but you should focus more on enhancing your overall conditioning and fitness.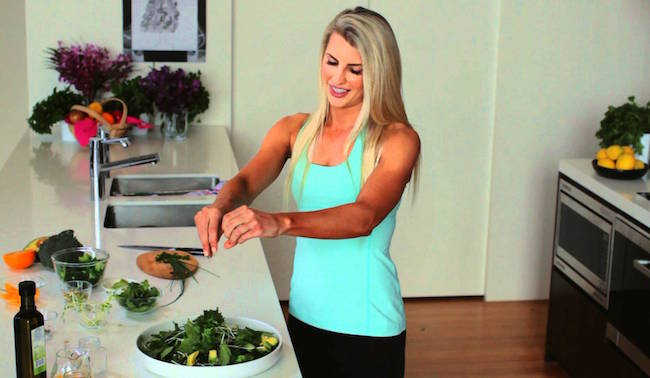 Watch Your Food Choices
The Melbourne-born also insists that you keep an eye on what foods you are eating and what ingredients you are putting in. You should stop eating sugar except taken in the form of fruit sugar. She terms sugar as the primary source of bad fats. You must also keep an eye on your salt intake as sodium may be the culprit behind that bloating stomach and water retention problem you have. You should also stay away from processed foods as they contain loads of unhealthy stuff like artificial flavors.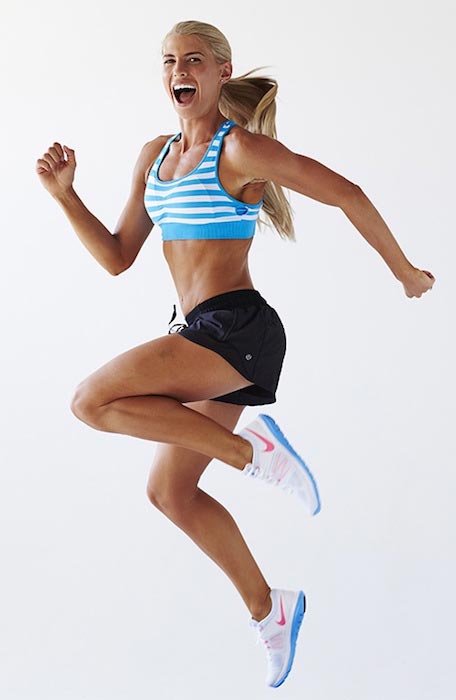 Finally, you should drink loads of water every day (2-3 liters at least) and increase the amount of Vitamin C in your foods. It will help you to flush out the excess sodium from your body.