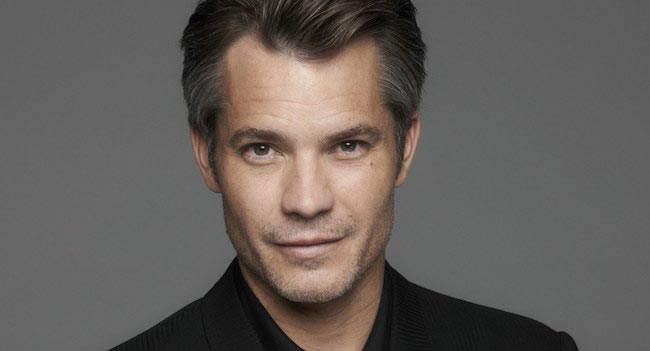 Actor-producer, Timothy Olyphant has been active in Hollywood since the mid-90s, often cast in small supporting roles. Yet, nearly two decades later, he is still around and doing better than ever. No matter how big or small a role, he manages to infuse an effortless edge to his performances.
Career Highlights
Major career breakthroughs came with playing the lead in HBO's Deadwood (2004-2006) followed by the role of a villain in Live Free or Die Hard (2007) and a genetically engineered assassin in Hitman (2007). Till date, he is most famous for playing US Marshal Raylan Givens in FX's Justified (2010-2015) that ran for six seasons and successfully typecast his recall value in cowboy roles.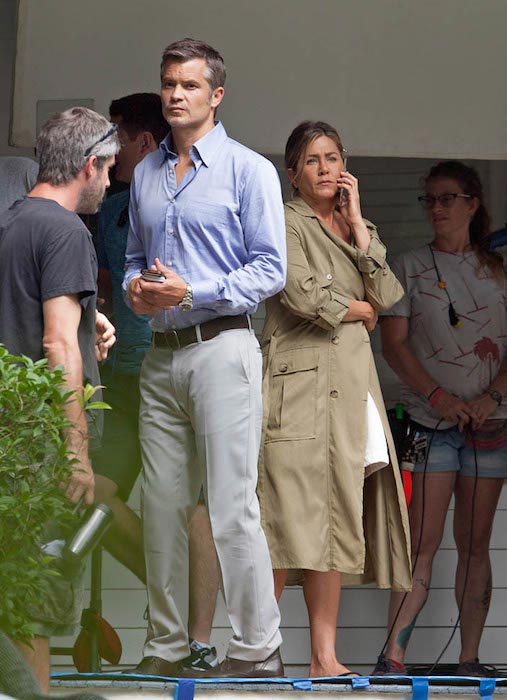 In 2015-2016, he played a caricaturized version of himself in the critically acclaimed comedy, The Grinder. He also starred as Jennifer Aniston's ex-husband in the movie, Mother's Day (2016) and will be seen in a supporting role in the highly anticipated release, Snowden (2016). Next up, Timothy is featured opposite Drew Barrymore in the Netflix original comedy series, The Santa Clarita Diet set for 2017 release.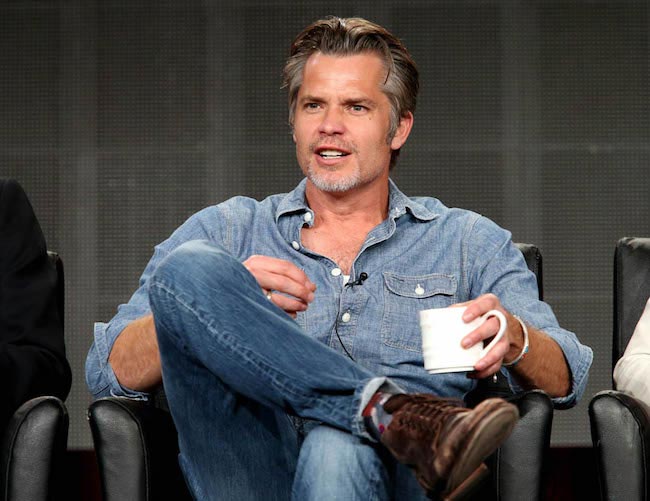 Overcoming the cost of missed opportunities
As much as Timothy has enjoyed the journey of a long career as an actor; scandal-free, happily married to his college sweetheart since 1991 with three kids and a house full of pets; he had to stay on this toes to survive in Hollywood.
In an interview, Timothy confessed that his instincts are extremely sharp when it comes to recognizing a good role and he never needs to put in too much thought into his professional decisions, but he usually has to wait for several people to bypass any role, he is particularly keen on before he manages to close it himself. He was seriously considered for the role of Tony Stark in Iron Man (2008) and lost a big deal considering that character made Robert Downey Jr the highest earning actor in Hollywood.
But Olyphant (pronounced Ol-uh-fint), keeps going, getting more seasoned than ever in his craft. The radical highs and lows of his industry have taught Timothy quite a few lessons that he follows and promotes very earnestly.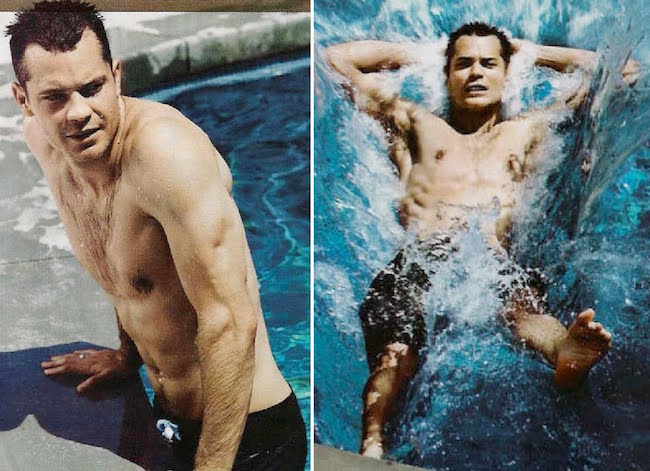 Be a person of action
Timothy developed the ability to display a very convincing, mean streak in all the dark characters he played during the early part of his career. He often improvised his characters to DO mean things on-screen that were originally not part of the script.
In an interview to Men's Health, he explained that whether good or bad, a person's character is more visible in their actions than any amount of words used to define it. Constantly being driven by goals also keeps a person out of trouble as goals provide a healthy outlet for even negative emotions such as anger and every small accomplishment contributes to a major boost in self-esteem.
The importance of time management is under-rated
Playing historical characters, Timothy shares his realization that any successful man who achieved great things in life had little time to waste. They just went after things they wanted with fearless ferocity and got more out of their day by waking up early. That is one habit he highly recommends.
Enjoying your journey will keep your instincts sharp
Paying close attention to activities that provide fulfillment keep you from making decisions that might get you stuck in places you don't want to be. Oblivious to popular stereotypes, Timothy was as much a jock being a competitive swimmer as he indulged his creative side while studying for a degree in fine arts. A few classes in acting that he particularly enjoyed was enough for him to take it up as a full time career, unmindful of the high rejection rate that most people have to suffer during the initial years of their struggle.
Keep a stable head when stuck
Timothy confesses that in between two great projects, you often find yourself stuck with a job that you don't really want to do. Do it anyway. But, avoid digging yourself a deeper hole by wallowing in self-pity or getting distracted by petty politics or overindulgent partying.
Setbacks or worse, a series of setbacks happen to the best of us. Do not let that stagnate you into a stand-still or look for escapist excuses for enjoyment. Timothy recommends to keep hustling, planning a potential new move that might help you get that much needed breakthrough.
Being a competitive swimmer in college, Olyphant has always managed to stay lean. However, his preferred way to blow off steam is by playing tennis. Every time he bags a role that demands considerable athleticism, Timothy merely needs to get six to eight weeks of personal training to gain ten to fifteen pounds of muscle to look good onscreen. He claims the pressure to stay fit is just one of the many perks of his job and he happily puts in the needful number of hours in the gym.