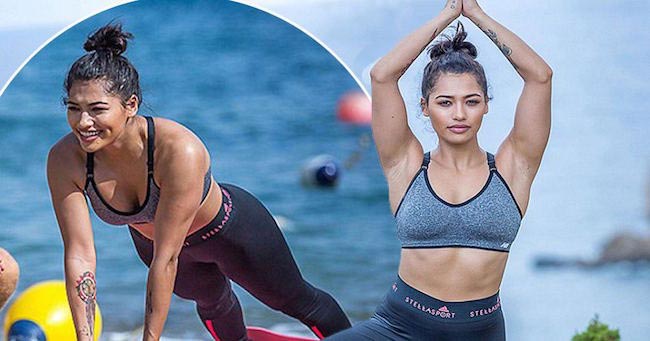 Vanessa White is back with a bang. The singer released a solo track "Relationship Goals" on September 21, 2015, and she is now preparing to launch her solo album. Apart from gaining a lot of attention due to her profession, she is also gaining a lot of attention due to her newly sculpted body. She dazzled everyone with her looks in the recent MOBO Awards and can't stop herself from showing off her new body. The question that pops into the mind is how did she get this amazing new look? Let's find out.
Military Style Boot Camp
The first reason for the new look is her recent visit to a military-style boot camp in Ibiza where she spent some time with her personal trainer, ex-Navy PT instructor Ricki Parcell who has helped celebrities like Ashley Roberts to get in shape at the luxury weight-loss retreat.
Workout Motivation
The beauty enjoyed her time at the retreat because she wanted to get some results and knew that she needs someone to be strict with her to get her going. She thinks that she is useless on her own and needs someone to push her all the time to exercise. She also responds well to being disciplined.
The Result
The result of the entire activity was satisfying as the brunette lost 4 lbs of additional weight off her body.
Favorite Body Part
Though the star prefers full body workouts, she has a special fondness for shaping up her butt. She is also delighted with the way her butt is looking these days due to the effort she had put into shape it better.
Feeling Happy
The celebrity also feels a lot happier with her experience in the retreat. She liked the fact that her experience at the retreat was a gradual thing and she wasn't forced to undergo heavy weight loss or follow a crazy diet. She is also delighted with the way her body looks now.
Addicted to Exercise
The Saturdays' singer also accepted that her addiction to fitness is a recent event. She didn't exercise much a few years back but now, she cannot imagine her life without some exercise. (That's a healthy thought.. Keep going, Vanessa)
Another Experiment
Apart from the retreat, White was also a participant of Tough Mudder Yorkshire 2015 that helped her to keep fit.
Workout Routine
In an earlier chat with OK.co.uk, the lovely lady revealed that she is working out for 5 days in a week. The workout routine usually consists of circuits, weights, and deadlifts that help her to make herself stronger. She also has a particular liking for yoga which she practiced on the gorgeous Benirras beach that is a secluded cove near the No 1 Boot Camp in the idyllic, which is situated at the north-eastern corner of Ibiza.
The workout routine of the diva starts in the afternoon or early evening because she is not a morning person. The workout routine may seem a little strenuous to people like us but for her, the routine is easier when compared to the Ibiza camp where she spent 6 hours in training everyday during the week.
After Workout Feelings
The ex-participant of Popstar to Operastar (2010-Present) feels great after she comes out of the gym. She may feel horrible when pushing her body to its limit but the aftermath of the gymming is totally worth for her.
Personal Trainer
Vanessa also confirmed that she has a personal trainer who helps in motivating her to stay focused because again, she can't workout without someone pushing her for it.
Diet Indulgence
The diet indulgence of the sensational singer is macaroni cheese. She can't say no to it and it always makes her feel better.
Diet Plan
The diet plan of the songwriter is very simple. She has only revealed some parts of it. Vanessa likes eating blueberries, raspberries, flax seeds, sunflower seeds, goji berries, bee pollen, etc. in the mornings. Her dinner usually includes some good protein source like fish or chickpeas with lentils. The snacking stuff she likes is a special Nutribullet made by combining kale, dates and flax seeds. She even compares the snack Nutribullet with a chocolate and eats the snack when she feels like having a chocolate. (Innovative replacement, we must say)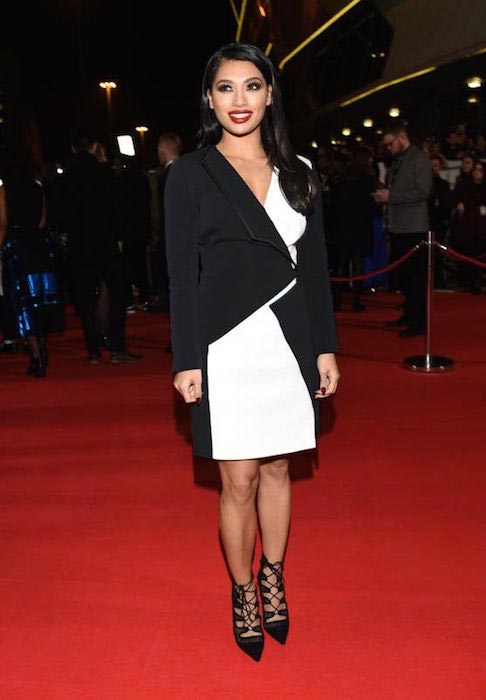 Fad Diet Experience
The dancer also shared that she tried a fad diet a few years back but she couldn't stick to it for long. She now believes that as long as you workout and eat healthy food, you will not need any special diet. In her opinion, starving yourself is also a bad idea as it never works. (And we agree!!!)
Workout and Diet Regime for Holidays
The actress has no special workout and diet regime for holidays. Earlier, she used to train and hope for the best before every holiday, but now, she trains regularly so the need for extra training never emerges when she has to go on a holiday.