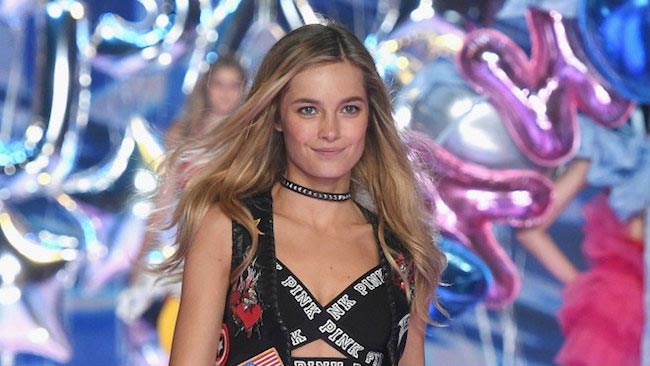 Walking on the runway of Victoria's Secret was a dream of this model. She had been rejected for the role twice in the past but she never lost hope. She cleared the test this year and achieved her dream by following the classic combination of sheer hard work in the gym and diet control. We are talking about none other than Aussie beauty, Bridget Malcolm. Learn how she keeps fit not only for Victoria's Secret show but throughout the year in this interesting article.
The News Announcement
Like many other Victoria's Secret models, the stunner shared the news via Instagram only. Daily Mail reports that she wrote
"Somebody pinch me!!!. Today my dream came true. I will be walking in the @victoriassecret fashion show this year. You have made me the happiest girl in the world today."
We are sure it would have pleased her 133,000 followers.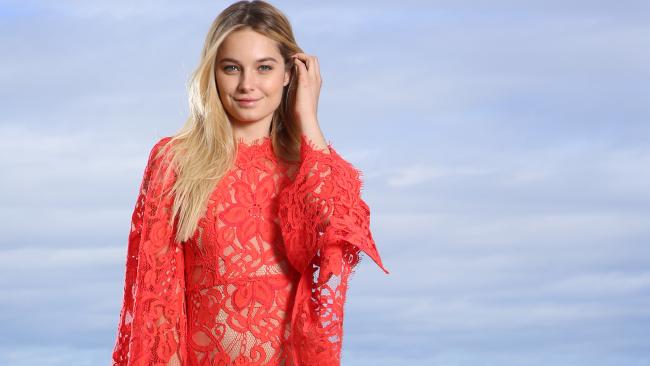 The Preparation
The supermodel shared details of her preparation for the auditions and show with Vogue Australia. She said that she follows a clean diet because she is a vegan and exercises regularly throughout the year. But she decided to start her preparation three months before the casting was supposed to start.
The day after her engagement party in August, she stayed away from refined carbs, sugars, nuts and alcohol. She became more dependent on a diet that consisted of protein shakes and vegetables with oil. She also started working out daily. The result of these measures was also rewarding as she lost some weight easily and without any shortcuts. (We don't know the numbers yet)
New Workout Routine
The workout routine of the diva includes ballet beautiful, cardio exercises like long runs and boxing. She does ballet beautiful via Skype when she is traveling (with the help of her trainer). She boxes with Michael Olajide at Aerospace when she is in New York and has a different boxing coach in every city, she frequently travels to. She also likes doing long runs along the beach when she is in a new place as it helps her to explore the place nicely and if she feels tired, she just jumps into the water. (That's a cool way to explore a new place, we think)
Calming the Mind
The blue eyed model adopted a very reliable way to calm her mind. She opted for meditation and visualization methods. She just imagined herself doing great in the casting of the show so when the day actually arrived, she didn't feel scared as she had played the scene in her head a million times.
Amping up the Workout Routine
The workout routine of the star was amped up one month before the casting of the show. She did two workout sessions in a day which consisted of spending half hour doing ballet beautiful in the morning and spending an hour in the boxing ring with Michael in the afternoons. The workouts tired her a lot and she thinks she was living like an athlete at that time.
Diet Preferences
The diet of Bridget revolved around healthy foods (most of the times). She created her own meal by sautéing some broccoli, peppers, eggplant, peppers, broccoli, cauliflower and greens in coconut oil and adding spices like cumin, turmeric, paprika and Himalayan salt into it. She even took help of a nutritionist, Dr. Passler before the show to keep her energy levels ok and for judging that her blood work is good. Thankfully, everything went smoothly and she admits that she has never been healthier.
Diet Indulgence
Though Malcolm followed a strict diet, she could not keep away from one diet indulgence, i.e., Cadbury's Caramello Koalas that she had on every trip, she made to Australia.
Breaking the New Regime
While talking to NYMag, the gorgeous girl admitted that she planned to break her diet routine after the show by having sweet-potato fries, margaritas, a vegan hot-fudge sundae and avocado toast.
Dealing with Skin Shamers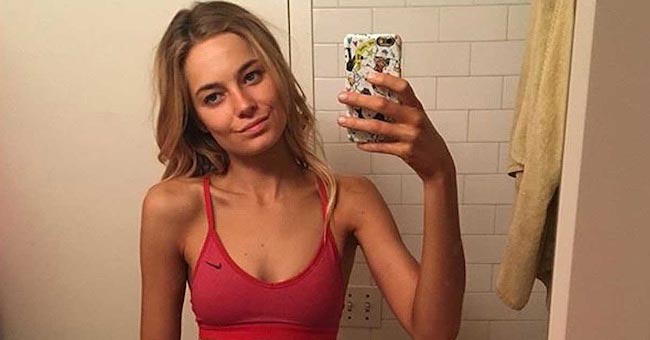 The smoking hot model also hit back at skin shamers who called the models too thin recently. According to Daily Mail, she posted a photo of herself and wrote
"Can we STOP with the skinny shaming please? I have worked hard to look like this and am proud of my body. I may not be the curviest but I am a woman who has every right to look the way I do. Maybe today, take a look inside yourself and wonder why you feel the need to shame strangers over the Internet about their bodies. Peace and love to you all – let's change the conversation." (Way to go Girl!!!)
If you are impressed by the fitness routine and diet plan of Bridget Malcolm (And you are not one of the skin shamers), then you would probably like to know her daily routine that we have explained here.
A day with Bridget Malcolm
Mornings
Harper's Bazaar Australia reported that the lovely lady starts her day at 6 am and the first thing she does is meditation. At around 7 am, she has a big cup of black coffee to recharge herself. At 9 in the morning, she does a ballet beautiful workout that helps her keep her arms, butt, thighs and abs toned. At 10:30, she has a VEGA protein shake mixed with water or some veggies and fruit. She likes the chocolate flavor the best. (Well, which girl doesn't?)
Afternoons
At 1:00 pm, she has her lunch that consists of a big plate of vegetables that she makes at home. She grills the vegetables in coconut oil and adds cumin, paprika and bragg's liquid aminos to them to make them interesting. After a few hours, at 3:00 pm, she starts her boxing training with Michael Olajide in NYC. They usually do a HIIT workout of boxing, toning and jumping rope. She admits that she worked hard for one year with boxing to develop her arm muscles.
Evenings
At 5:00 pm, the fiancé of musician Nathaniel Hoh takes a post workout VEGA shake and at 7:00 pm, she eats another big plate of vegetables. She also usually adds some grilled tempeh to it at dinner.
Nights
At 9:00 pm, Bridget takes an Epsom salt bath that soothes her battered and tired muscles. It also plays a key role in relaxing her to sleep. At 10:00 pm, she drinks some probiotic and magnesium supplements and then turns off the lights to get her beauty sleep.
Looking for more? Learn how other Victoria's Secret 2015 models are working out by clicking here and know what 20 models are eating by clicking here.