Vincent Rodriguez III, the hot actor who stars in CW show Crazy Ex-Girlfriend (2015-Present) often has to show his body on national television. When he was first told about being in his underwear on screen, he readily agreed. He also decided to get fitter than before, and the results he achieved are inspiring.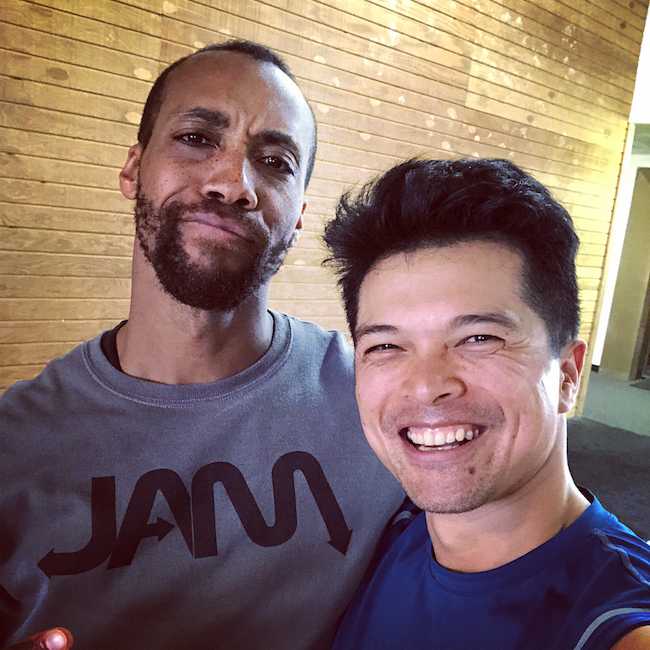 Reason for Embarking on this Fitness Journey
Though the star was always inclined towards fitness, he upped the game when he was asked to strip or shake it on camera. For such scenes, he wanted to look his best (who wouldn't?). This new training process lasted 14 weeks, and he succeeded in losing 25 pounds. He put in maximum effort and decided to be the best version of himself.
Finding the Right Trainer
Before he came to know about the shirtless scenes, he was busy honing his action skills and learning martial arts under the guidance of legendary Mike Chat. It was Chat who recommended celebrity trainer Eric P. Fleishman. When asked by Eric about his perfect body, the skilled actor pointed at Nightwing and Robin action figure present in Fleishman's office.
The Secret: Destination Training
To help the celebrity achieve a superhero body, Fleishman decided to go for his infamous destination training. In this training, Vincent was taken from one place to another to ensure that he became extraordinary from normal.
Their workout sessions lasted one hour and happened at least thrice or up to five times a week. As the TV star is also a trained dancer, he bought a unique perspective on the workouts as well. His unique approach paid off because he was able to move his body as directed.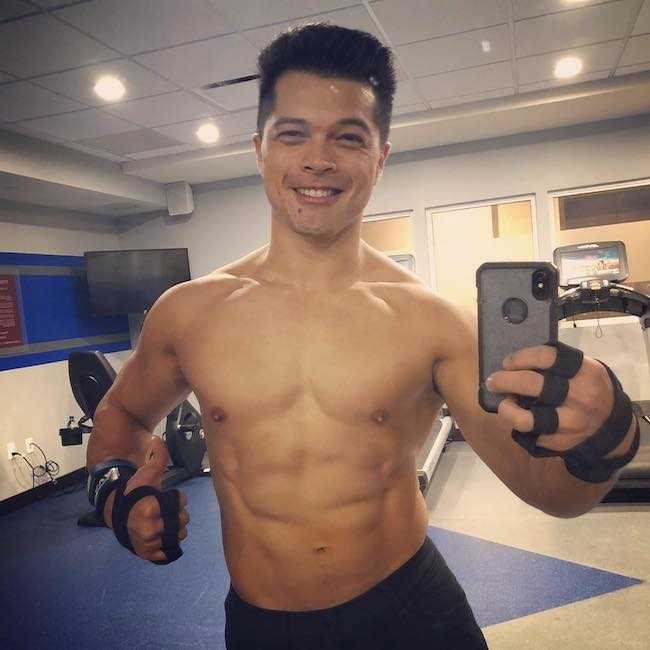 Vincent Rodriguez III Workout Secret – Basic Yet Effective Exercises
The singer was asked to stick to the most basic and effective exercises. He did a lot of pushups but with a variation. When he hit the ground, he did a small double tap because the hardest part of a pushup is when up to one inch of your chest is touching the floor.
Another basic exercise they went in for was walking lunges. To do this exercise, a person needs to step forward by assuming that there was a huge mud puddle which the person needs to avoid. The knee is slightly bent, but it never touches the floor. The final step is to come back to the standing position. This exercise works when a person steps forward but lean backward at the same time because it stretches the back-hip flexor which can change the body incredibly.
Diet Changes
Apart from exercising hard, the talented dancer also transformed his diet. He eliminated sweets and alcohol from his diet while adding chicken, egg whites, fish and turkey breasts to it. The result of this diet was quite sudden as his skin got better, his head cleared, and overall awareness also heightened.
Diet Indulgence
The San-Francisco born says that now when he craves something sweet, he opts for unsweetened mangoes, berries or dark chocolate. He also indulges in breakfast burger without the bun and cheese. He even admits to eating a mug of Cheerios at times.
Talking about giving up sugar, he said that he felt a bit weird initially but, his body was pure, and he got the ability to see the world a little differently.
Meal Schedule
When you have the right foods at the right time, you can rarely remain unfit. This was proved by the handsome hunk because he ate between 7 a.m. and 7 p.m. only. If you don't eat after 7 in the evening, your body will feel tired, and you will go to sleep early.
In contrast, if you eat at 10 p.m., you end up feeling awake half the night. Even a few good night sleeps can do wonders for your body.
Real Motivation
Though looking good on screen with his shirt off was one of the reasons to embark upon this fitness journey, the partner of Gregory Wright also wanted to be fit so that he could stay healthy and live longer. His own father died a few years back due to bad eating habits, a lot of stress or anxiety and because he was too busy providing for the family that he didn't care about his own well-being.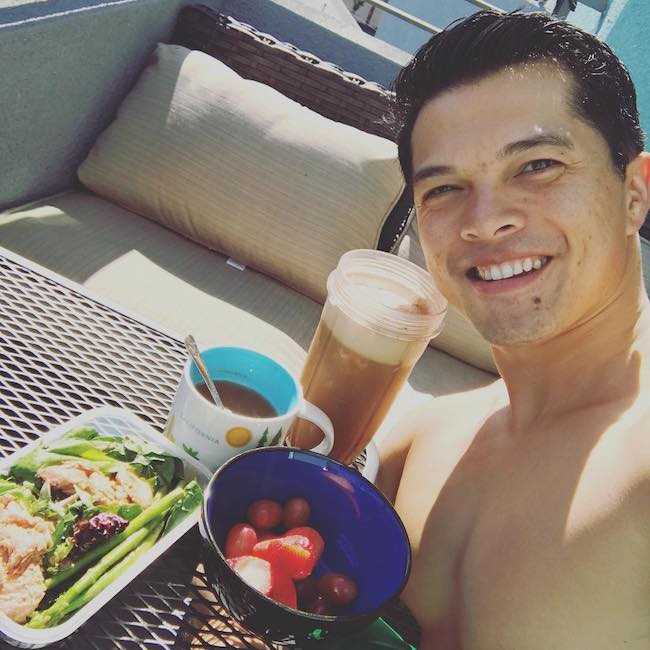 Fitness with a Partner
Rodriguez also thinks that his fitness journey has also improved his relationship with his husband, Gregory Wright who also decided to train with Fleishman recently. Appreciating his partner, the alma mater of Pacific Conservatory of the Performing Arts said that his partner is keeping excess weight off and their communication as a couple is more powerful. They also have clearer heads due to good eating habits.
Featured Image by CW / CWTV.com / Public Domain