Labor is a dreaded day for most pregnant women and also for their husbands. You may not always detect when labor would come, so it's important to anticipate the date with adequate preparations.
One of the best preparations is your diet. What you eat prior to labor plays a big role in how it'll all turn out.
These are some good foods to eat before labor:
Only go for the food items that don't contain any harmful contents for you or your baby. Try your maximum to stick to the natural food items over processed foods.
 1. Pink grapefruit sorbet
Most people get scared when they hear of desserts as they think they are unhealthy to eat. But taking a dessert as healthy and delicious as pink grapefruit sorbet is a plus to a woman who is in for labor as it is very nutritious and proven to contain a large quantity of vitamin C, potassium and other important nutrients.
2. Vegan ice cream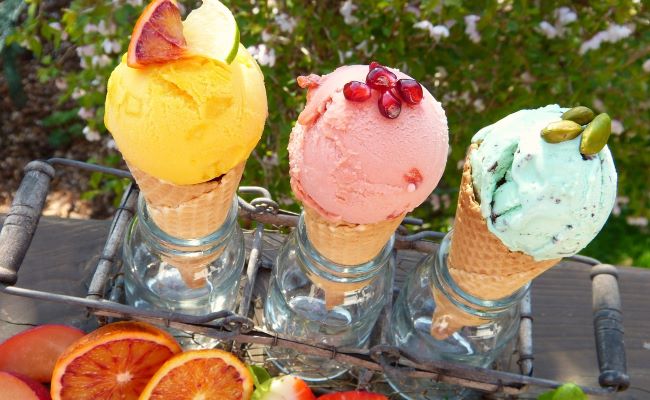 Ice cream is one of the nicest American desserts, for both old and young alike. Having ice cream with vegan flavors like cashew, cocoa butter and coconut is a nice option for health reasons and energy reasons too.
3. Chocolate almond protein balls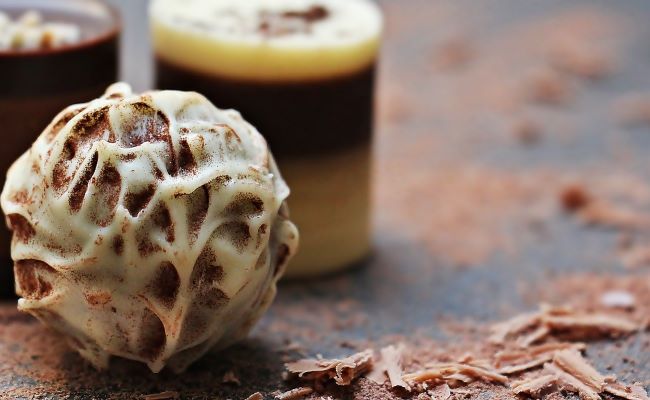 Almond is known to be one of the healthiest nuts and chocolate is a fantastic dessert. Chocolate almond protein balls are not only awesome for energy reasons but also good for the baby's development and to maintain good body temperature before and during labor.
4. Frozen grapes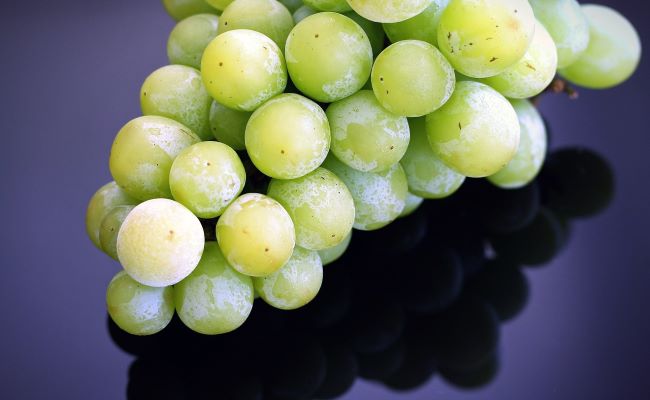 In case you are looking for a delicious, easy to prepare dessert that has all the goodness of vitamins, minerals, and other nutritional values, then look no further because grapes have got your back.
Frozen grapes tested like magic and have all the goodness on nourishment to nourish the mother and child during labor.
5. Chocolate-dipped fruit
What's your favorite fruit? Strawberries, Blackberry, Apples, Peach or Kiwi? Dipping it in a hot chocolate is a pleasant treat you should definitely try out. They are very satisfying and offer a lot of nourishment for your body. Any fruit of your choice, when dipped inside hot chocolate, provides your body with important vitamins, minerals, and antioxidants. Also, it is rich in fiber for easy digestion and also low on calories.
6. Chewy nut-filled chocolate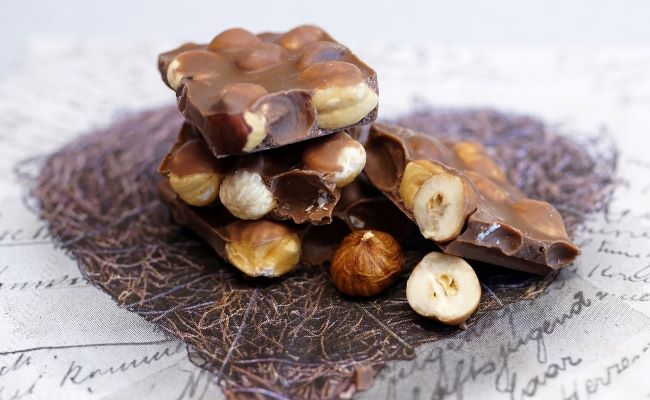 Chewy nuts filled chocolate is a good antioxidant and it is scientifically proven to increase blood circulation and also prevent neuro illness like loss of memory. It is rich in calories which energize a woman during pregnancy amongst other health benefits. Also, chocolate reduces the risk of cardiovascular diseases.
7. Fruit Cobbler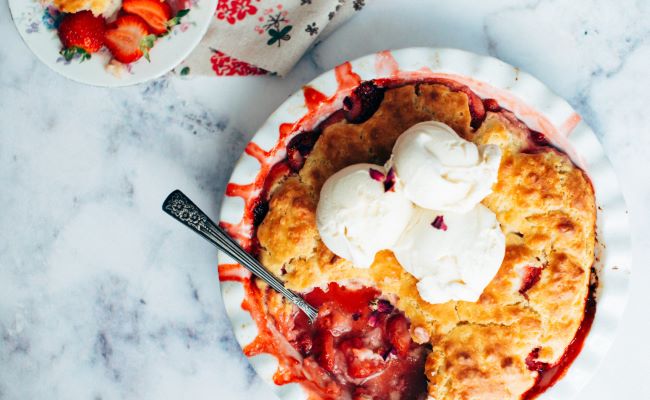 Fruit cobbler might not be the best on your list of desserts, but it is actually very healthy during labor. Its rich blend of cherries and berries makes it so tasty and healthy. It supplies vitamins and minerals and also a good source of carbohydrates for strength during labor. It also contains high fiber that aids digestion. Fruit cobbler is an amazing choice before labor.
8. Homemade chocolate chip cookies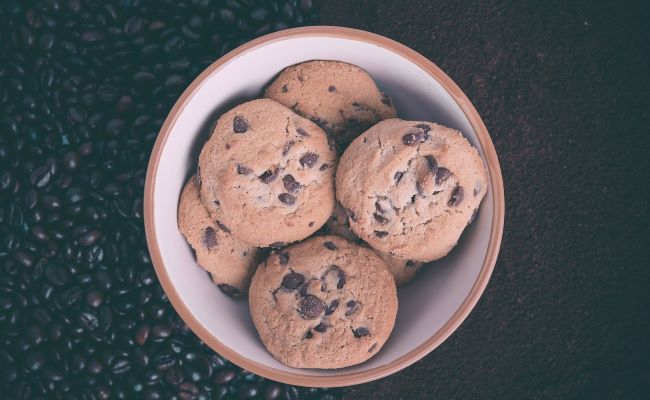 Homemade chocolate chip cookies are not only for kids. Adults love them too, and so does your little baby inside you. It's hard to resist its creamy taste and the fresh crunchiness that comes with homemade cookies. It is rich in protein and carbohydrates for about to push mothers.
9. Soft bone and marrow soup
This is an amazing dish that provides proteins which are a building block of oxytocin. Also, the hormone is made up of leucine and isoleucine which is an essential amino acid which means they cannot be made in the body and must be ingested. Soft bones and marrows contain a high level of these amino acids and are good foods to take prior to labor. The cartilages of these bones contain hyaluronic acid.
10. Green leafy vegetables
Half cooked green vegetables are very healthy during pregnancy and also prior to labor. It contains a high amount of magnesium and a good quantity of minerals such as calcium, manganese, iron, and zinc. It also contains omega-3 fatty acid and vitamins such as vitamins A, K, and E. It has high-quality fiber to ensure that your guts and bowel movement are healthy and swift.
Examples of recommended vegetables are Spinach, Swiss Chard, Kale, Beet Greens, Brussels Sprouts, Asparagus, and Sea Vegetables.
11. Pasta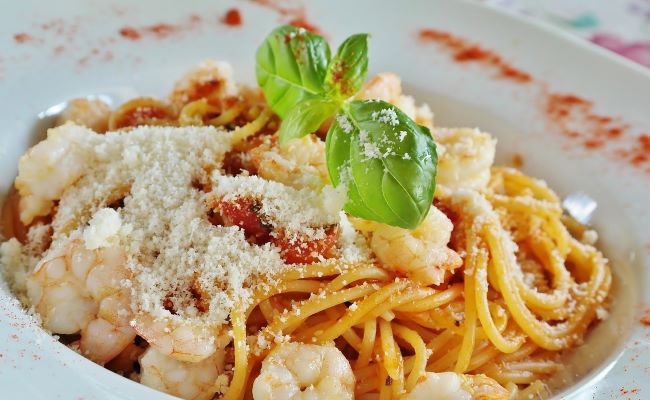 We have the Italians to thank for introducing us (the whole wide world) to pasta. We don't really think of it these days as an Italian dish because it has become a world-class famous food. Pasta is rich in fiber, folic acid, iron, free of gluten, prevents anemia, and increases energy level.
As nutritious and delicious as this meal may be, it is important to note that, not every pasta is good for you and your baby. Some pasta brands contain lectins and phytates which can cause zinc and magnesium deficiency in the baby. To be on the safer side, it is better to take pasta types like brown rice pasta, whole wheat pasta, spelt pasta, etc.
12. Yogurts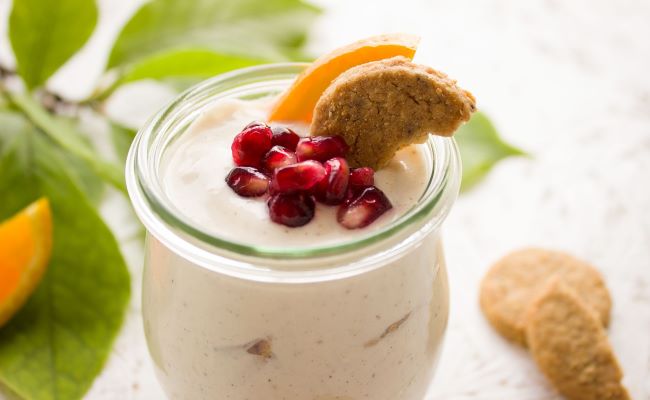 Yogurts have a good quantity of sugar and carbohydrates which are very necessary for a pregnant woman before, during, and after pregnancy. They are a good source of instant energy boost and a lot of other nutrients.
With respect to pregnancy, yogurt contains all the nutrients found in milk; which is helpful for the development of the baby. Calcium helps the baby's bones and teeth to form, protein helps in new cell formation, and it can also reduce the chances of preeclampsia.
So, it is not a bad idea to keep your refrigerator filled with yogurts as the day approaches so that it would be easy to eat straight away once labor starts. It is important to look out for yogurts with high sugar content as they could upset the stomach and cause vomiting during the hit of the labor section.
13. Fruits
Fresh fruits are the way to go if you're looking for a fresh burst of energy. According to some medical organizations, bananas are the best pre-labor fruits to eat. But apparently, any fruit of your choice can give adequate energy. So it is advisable to take any fruit of your choice as often as possible before your delivery date.
Also, it is important to note that citrus fruits intake do increase the rate of vomiting in some pregnant women. If this is the case with you, try to keep away from citrus fruits then.
One key part of pregnancy is dieting as it not only affects the child but also improves the well being of the mother for safe delivery. Be careful not to eat too much food or you'll end up gaining unnecessary weight during your pregnancy.